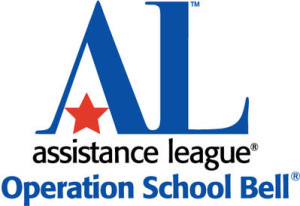 PROVIDING SCHOOL CLOTHING FOR WICHITA PUBLIC SCHOOLS
Students in Pre-K – 12th Grade
Since opening in 1985, Operation School Bell has dressed in excess of 97,000 students!!
6,863 STUDENTS AIDED BY OPERATION SCHOOL BELL® IN 2020-2021
Extraordinary needs caused by Covid-19 demanded an extraordinary response. OSB pivoted from exclusively offering clothing and hygiene kits to also providing literacy support, school supplies and food to in-need USD 259 students. The number assisted grew by 40% over the previous year through several initiatives.
First, Assistance League of Wichita (ALW) continued working with partner JC Penney Towne West to provide essential school clothing, and obtained (from other sources) hygiene items and masks for distribution through the USD 259 McKinney Vento Program, ensuring year-round availability.
Second, we identified and met emergency needs for cold-weather gear, grocery gift cards and other materials for USD 259 Title 1 elementary schools and ALW Scholarship students. Third, ALW partnered with Watermark Books to supply hundreds of books for the Authors in Schools program for two Title 1 elementary schools; each student to receive a personal book. A total of 97,672 students have benefited from Operation School Bell since 1985.