Assistance League® of Wichita Thrift Shop
We are now accepting women's clothing.
We will accept Christmas goods in September.
Regular Shopping Days:

TUESDAY – 10 A.M. – 2 P.M.
THURSDAY – 10 A.M. – 

5 P.M. *


SATURDAY – 10 A.M. – 2 P.M.
* We are now open until 5 PM on Thursdays!
Location: 2431 East Douglas, Wichita KS
MASKS OPTIONAL. SOCIAL DISTANCE. BE SAFE AND HEALTHY.
CHECK FACEBOOK MARKETPLACE AND EBAY FOR NEW ITEMS ONLINE.
DONATIONS ACCEPTED
— Monday —

10:00 a.m. – 11:30 a.m.


— Tuesday and Saturday —


10:00 a.m. – 1:30 p.m.


— Thursday —


10:00 a.m. – 4:30 p.m.
For information about delivering donations:
Call 316-687-6107
MEN'S CLOTHES ARE ACCEPTED!
WE ALSO WELCOME GENTLY USED HOME GOODS, FURNITURE,
LINENS, BOOKS, TOYS & MORE
(NO ELECTRONICS)
WE RESERVE THE RIGHT TO TURN AWAY ITEMS.
Great Reputation, Quality Merchandise,
and Friendly Member Volunteers!
The thrift shop is the main source of funding for our four philanthropic programs.  It is staffed and managed entirely by our member volunteers.  We are proud of our reputation as one of the best and friendliest thrift shops in Wichita. Our members work hard to make sure the merchandise is always good quality, clean, and priced fairly.  Come see for yourself!
We offer quality merchandise, including a selection of antiques and collectibles, men's, women's, and children's apparel and shoes, books for every age, baby clothes and accessories, sporting goods, toys, house wares, linens, home decor, seasonal items, and jewelry, all at affordable prices.  Our "Top of the Shop" racks contain better clothing lines, some never even worn.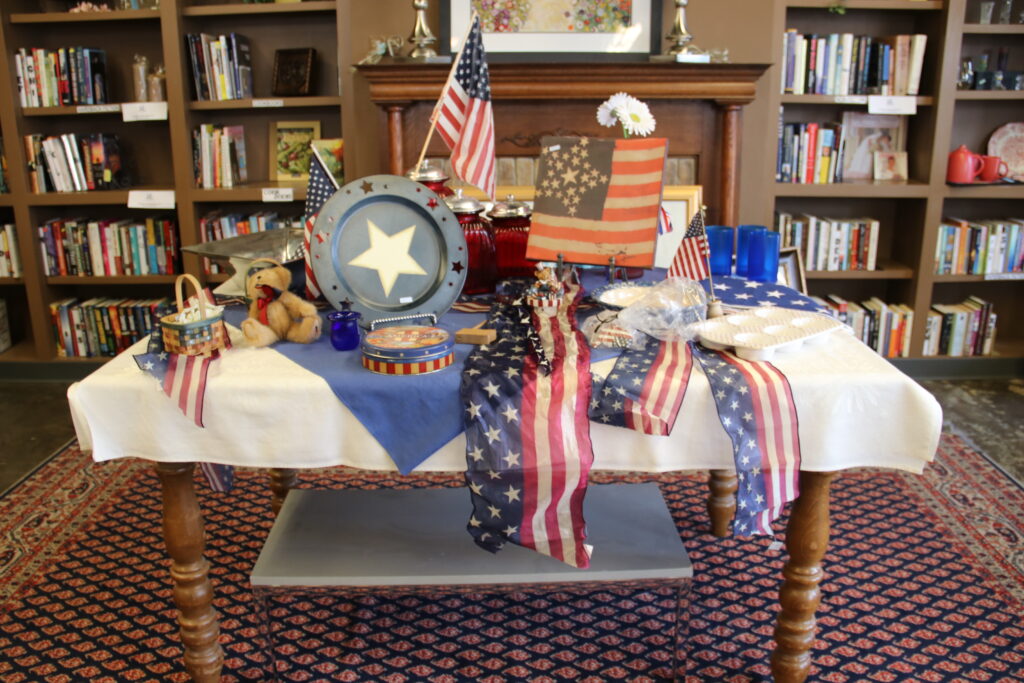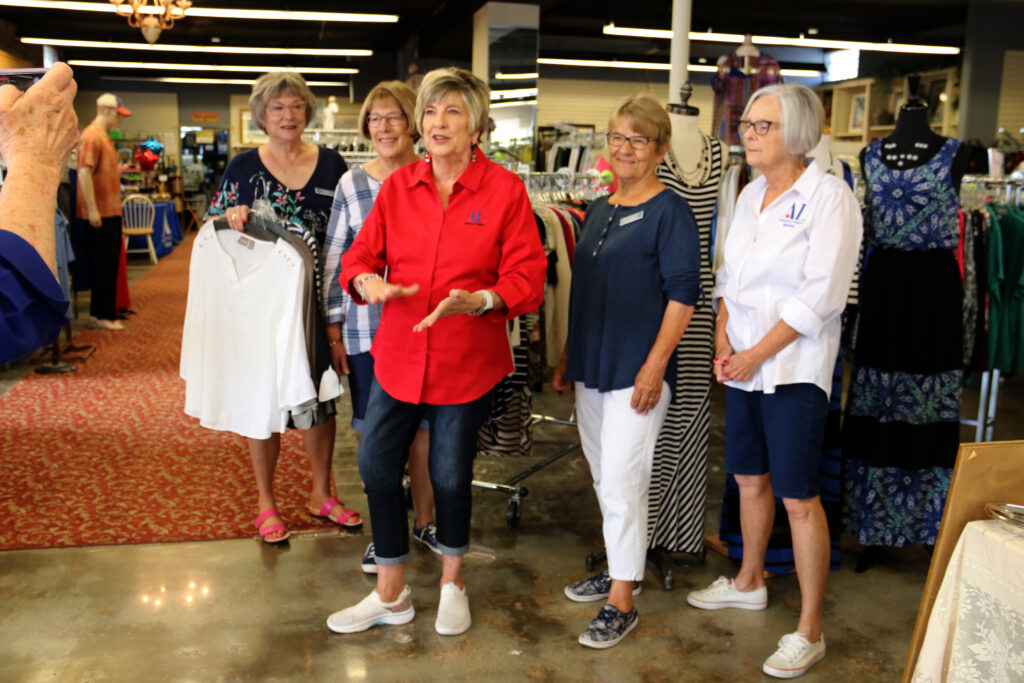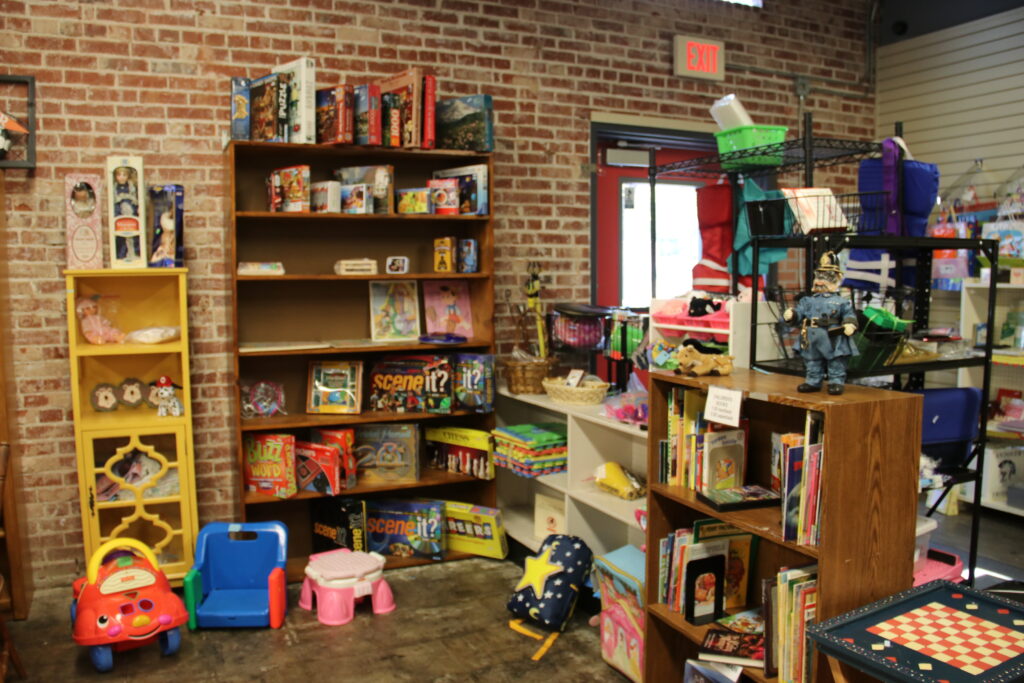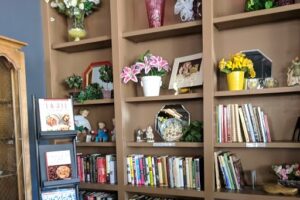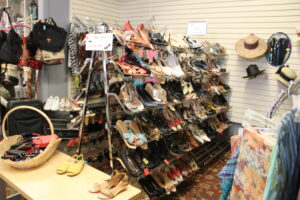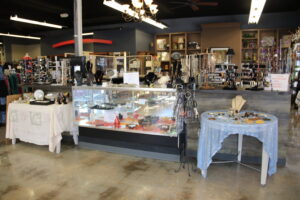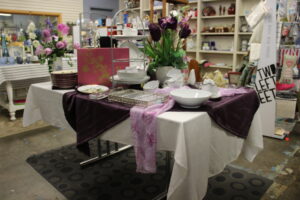 Thrift Shop Donations
Your donations are always appreciated!  Click on the following link for more information.
Watch a video
to learn more about the
Assistance League of Wichita
Thrift Shop.


Click here!
Watch a video about a
Thrift Store Find


Click here!

Assistance League of Wichita Thrift Shop
2431 E Douglas
Wichita, KS 67208
(across from East High)
(316) 687-6107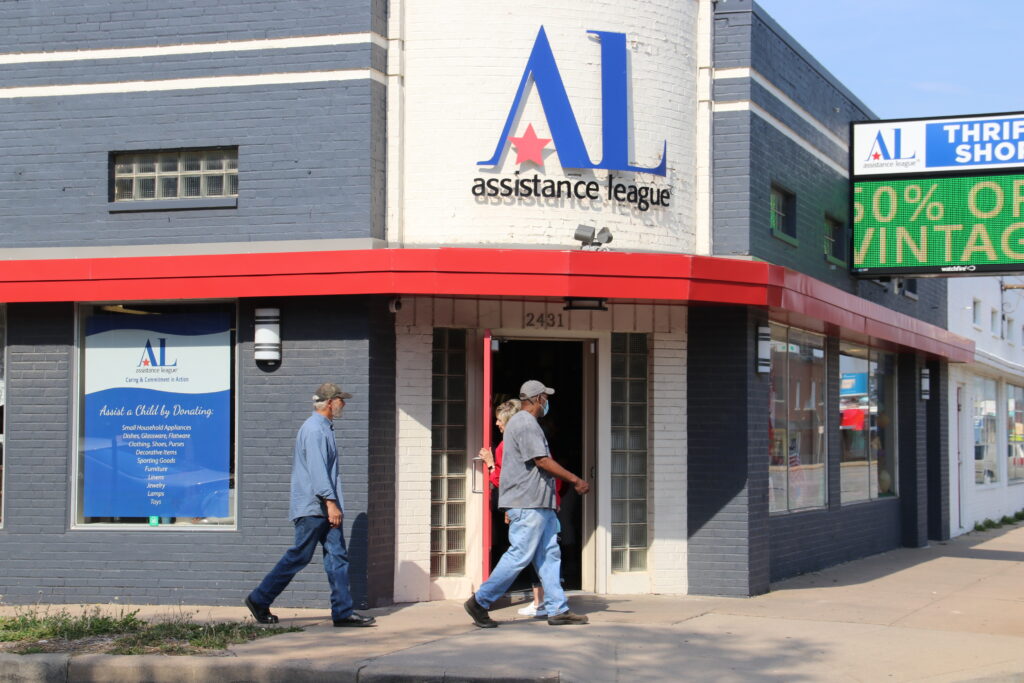 Specials
Extensive collection books
Top quality housewares and decorator items
Featuring Top of the Shop Women's wear

Hot deals on men's and women's clothing!

Check out our weekly specials on Facebook!  https://www.facebook.com/ALWichita/
Policies
We accept credit/debit cards for purchases.
We have a "NO RETURN" policy on all items purchased.