Fresno – Assisteens Host Fundraiser to Benefit Operation School Bell
Assisteens® of Fresno had their 2nd annual tri-tip meal fundraiser. The proceeds benefit our Operation School Bell® program. https://youtu.be/H0MRIvBQHFg
Northern Virginia – National Volunteer Month and Member Recruitment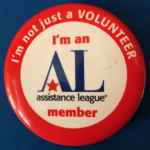 At the start of National Volunteer Month, Assistance League of Northern Virginia recognized ALL member volunteers who have had such a profound impact on students and families in their community since founding as a guild in 1999 and as a chapter in 2004.  Everyone is encouraged to choose a cause and volunteer!  Feel the empowerment […]
Fresno – Assisteens® members describe their experiences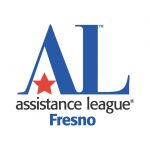 Assistance League of Fresno Assisteens made a video about which program impacted them the most. View the many programs supported by their chapter as the Assisteens members describe their experiences.
San Jose – Assistance League Splashes of Summer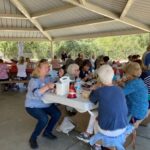 We're at the end of summer and looking back at what we, Assistance League of San Jose, have accomplished during those summer months. We're quite impressed since we were still under some Covid 19 guidelines. In June the outgoing Board and Program and Committee chairpersons shared their gained knowledge, data, accomplishments, and experiences about their [...]
Fresno – Assisteens raised nearly $4,000 for Operation Bear Hug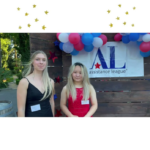 Assisteens Coordinator of Fresno, Wendy Yeh, shared a video of their recent hugely successful fundraiser!  The event went smoothly and the guests had lots of fun raising nearly $4,000 to benefit the Operation Bear Hug program.
Kansas City – Assisteens® Provide Meals for Local Food Pantry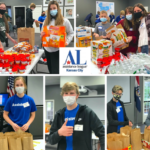 Assisteens Kansas City volunteered their time this month by purchasing food and assembling 500 lunch bags for the middle and high school food pantries of Feed Northland Kids, a local organization which addresses the food insecurities of school-age children. What a great way for our teen volunteers to impact their peers!! Feed Northland Kids praised [...]