the Foothill Communities – Assisteens Auxiliary
The Assisteens Auxiliary hosted a Bingo & Brunch for 42 attending residents of Coy D. Estes Senior Housing on Saturday, April 29th. The participating teens were: Kendall Ross, Griffin Ross, Kate Twombly, Rebecca Twombly, Mariah Cortez, Issi Paul, Harlow Mares, Hayden Lichtman, Gianna Chaput and Emme Martins. Great job, teens!
Fresno – Assisteens Host Fundraiser to Benefit Operation School Bell
Assisteens® of Fresno had their 2nd annual tri-tip meal fundraiser. The proceeds benefit our Operation School Bell® program. https://youtu.be/H0MRIvBQHFg
Fresno – Assisteens® members describe their experiences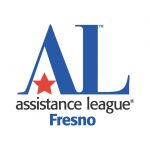 Assistance League of Fresno Assisteens made a video about which program impacted them the most. View the many programs supported by their chapter as the Assisteens members describe their experiences.
Fresno – Assisteens raised nearly $4,000 for Operation Bear Hug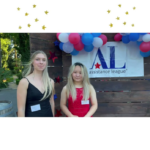 Assisteens Coordinator of Fresno, Wendy Yeh, shared a video of their recent hugely successful fundraiser!  The event went smoothly and the guests had lots of fun raising nearly $4,000 to benefit the Operation Bear Hug program.
Kansas City – Assisteens® Provide Meals for Local Food Pantry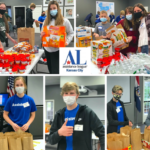 Assisteens Kansas City volunteered their time this month by purchasing food and assembling 500 lunch bags for the middle and high school food pantries of Feed Northland Kids, a local organization which addresses the food insecurities of school-age children. What a great way for our teen volunteers to impact their peers!! Feed Northland Kids praised [...]
Chaves County – Assistance League prepares for increase in school needs
With the pending reopening of schools on the hybrid model, Assistance League of Chaves County anticipates an increase in referrals from area schools that have children in need of new clothes appropriate for their classrooms. Operation School Bell has remained well stocked with new clothing, hygiene kits, shoe vouchers, socks, underwear and books for children […]