Northern Virginia – Bridge to Kindergarten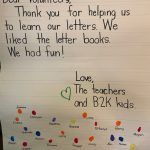 For three weeks in July, a Title 1 elementary school that we serve offered a "Bridge to Kindergarten" program for incoming students, many of whom had not attended preschool and needed additional help to prepare for starting school.  Fourteen of our volunteers worked one-on-one with the 46 students to help them learn their letters, with […]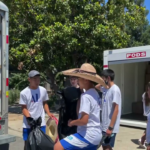 Fresno Assisteens – Donation pickup fundraiser event. The teens went to nearly 20 houses to pick up the donations. Some donations brought in were fantastic!!! Click here for video.
Albuquerque – "Styles by Miné" at Assistance League of Albuquerque's Shop on the Corner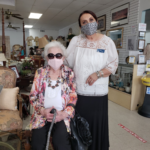 Which Albuquerque, New Mexico thrift store has a personal stylist who can help you look great by choosing outfits to lift your spirits and confidence? It's the Assistance League of Albuquerque's Shop on the Corner.  Miné is one of the reasons this thrift store was voted by Albuquerque the Magazine as "Best in the City 2021" for best bargain duds and […]
Reno-Sparks – Clothes Afghan Refugee Families
January 24, 2022 – Assistance League of Reno-Sparks is helping clothe new Afghan refugee families who recently were relocated to Reno, Sparks and Carson City. All families were transported to the Reno Target store last Wednesday afternoon by the Northern Nevada International Center. At Target, all children from grades Pre-K through 12 were able to […]
Santa Barbara – Assistance League Bakes 1200 Cookies for Food From the Heart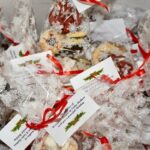 "It's in the bag," said 25 members of the Assistance League of Santa Barbara as they baked, bagged and delivered 1200 cookies to the local non-profit Food From The Heart. The cookies will be added to their much-needed meals brought to those in our community who are dealing with major illnesses, surgeries, or failing health [...]
Fresno – Assisteens® members describe their experiences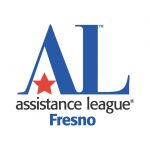 Assistance League of Fresno Assisteens made a video about which program impacted them the most. View the many programs supported by their chapter as the Assisteens members describe their experiences.