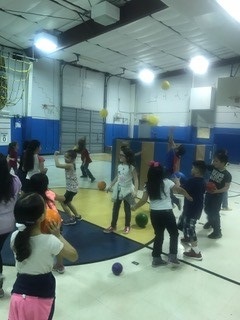 Filling the Gap for Students and Teachers
Assistance League of San Antonio provides funds for supplemental teach materials or equipment as well as any approved activity that enhances the students' learning experience.
Awards are given in response to school applications detailing how the monies will be used and how they will benefit the students.  The award may be used for a single school-wide project or given to teachers, counselors, or nurses for their use.
In 2017-2018,seven awards enriched the lives of 3,354 children.  The results of two awards are shown on the left — one provided physical education equipment for an elementary school; the other provided for a field trip to NASA.
Contact Us
Enhanced Learning Awards
(210) 732-1200