Dressing Children in Need (K-5)
In San Antonio Area Title I Schools
In 2016-2017, Operation School Bell dressed 4,548 students
Children who go to school without adequate clothing often suffer low self-esteem.  Students (K-5th grade) are identified by San Antonio area Title I school counselors and brought to Operation School Bell by bus where the students shop for brand NEW clothing and are outfitted from head to toe with the assistance of one of our caring member volunteers.
Students who attend uniform schools receive vouchers to provide for their uniform needs.
Each Child Receives:
two pairs of jeans, pants or leggings
a  jacket
a belt
two shirts
six pairs of underwear
six pairs of socks
a personal care kit containing personal items
a school box with basic supplies
a shoe card for a new pair of shoes – to be redeemed at Payless
two books of their choice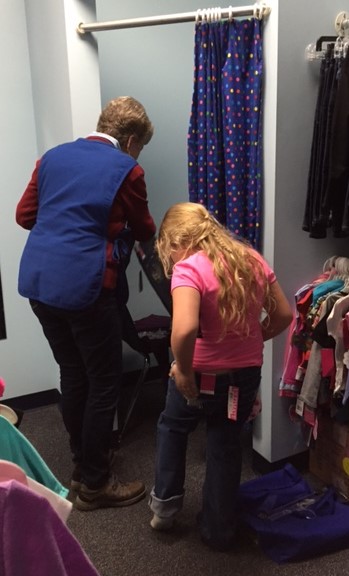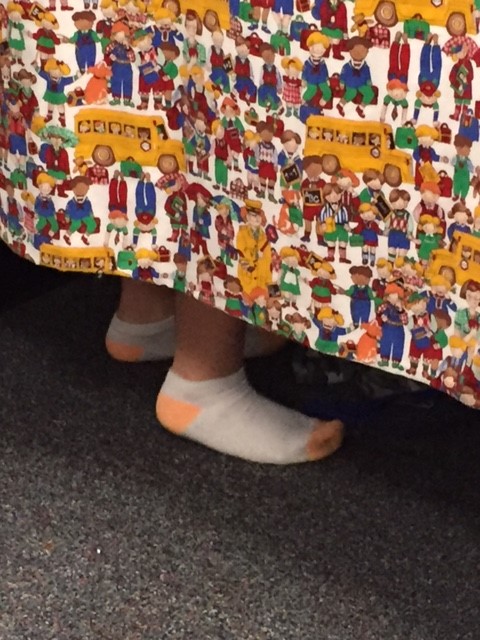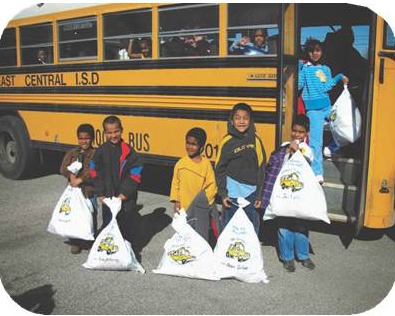 During the 2015-2016 school year, 2,802 elementary school students visited Operation School Bell.  The children all left with a huge bag of new clothes, wide grins and a renewed sense of confidence.  Uniform vouchers were distributed to 2,478 children.  In a special distribution, 1,872 children received new jackets.
Our Members Volunteered Over 5,300 Hours for Operation School Bell Last Year!