Dressing Children in Need (K-5)
In San Antonio Area Title I Schools
The Operation School Bell® program dresses children from elementary schools designated Title I. These at-risk children are identified by school personnel as having inadequate or inappropriate clothing for attending school. Each child receives sets of new school clothes, a pair of shoes, jacket, socks, underwear, personal care kit, school supplies and books.  School uniforms are provided for two school districts with uniform requirements.
In 2020-2021, 10,679 students and their families were impacted by and member volunteers contributed 3,812 hours in support of this program.
Each Child Receives:
jeans, pants or leggings
jacket
belt
shirts
underwear
socks
personal care kit containing hygiene items
school box with basic supplies
shoes
books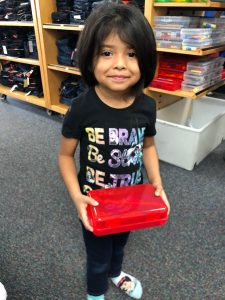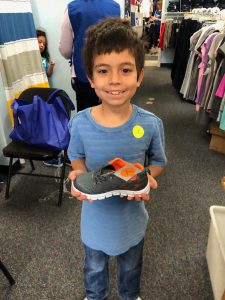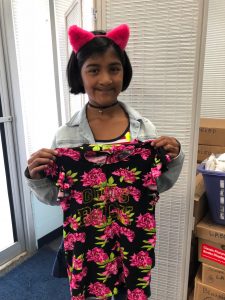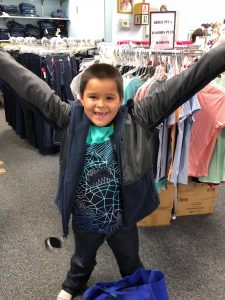 Notes from the Schools We Serve
"The new clothing motivated students to keep attending school. It also helped them to be more social and spend more time with their friends. We are thankful for all the support Assistance League of San Antonio keeps providing to our kids."
Crestview ES (Judson ISD)
"Assistance League has made a tremendous difference in the lives and well being of our students. Thank you so much."
Howsman ES (Northside ISD)
"Student satisfaction is obvious because they stop by my office to say thank you and some of my parents have called me and are just so grateful. Some students just feel more comfortable with clothes that fit them right."
Wiltshire ES (Northeast ISD)