Dressing Children in Need (K-5)
In San Antonio Area Title I Schools
In 2018-2019, Operation School Bell dressed 4,625 students
Children who go to school without adequate clothing often suffer low self-esteem.  Students (K-5th grade) are identified by San Antonio area Title I school counselors and brought to Operation School Bell by bus where the students shop for brand NEW clothing and are outfitted from head to toe with the assistance of one of our caring member volunteers.
Students who attend uniform schools receive vouchers to provide for their uniform needs.
Each Child Receives:
three pairs of jeans, pants or leggings
a  jacket
a belt
three shirts
six pairs of underwear
six pairs of socks
a personal care kit containing personal items
a school box with basic supplies
a pair of shoes – Payless shoe vouchers are provided for children who are outside our range of sizes
two books of their choice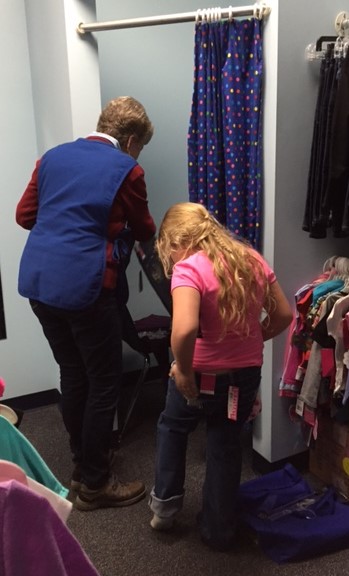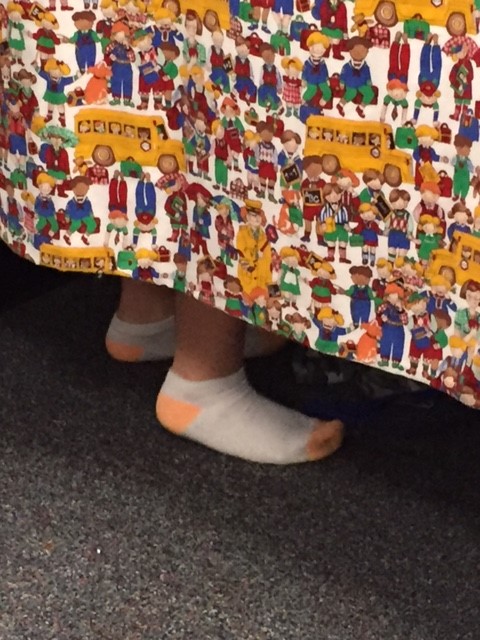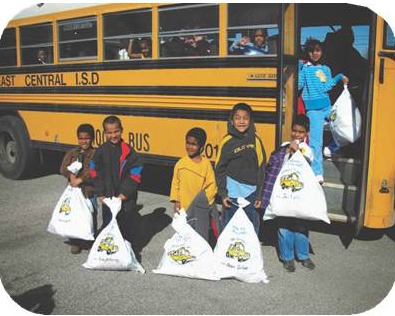 Thank You for Supporting Operation School Bell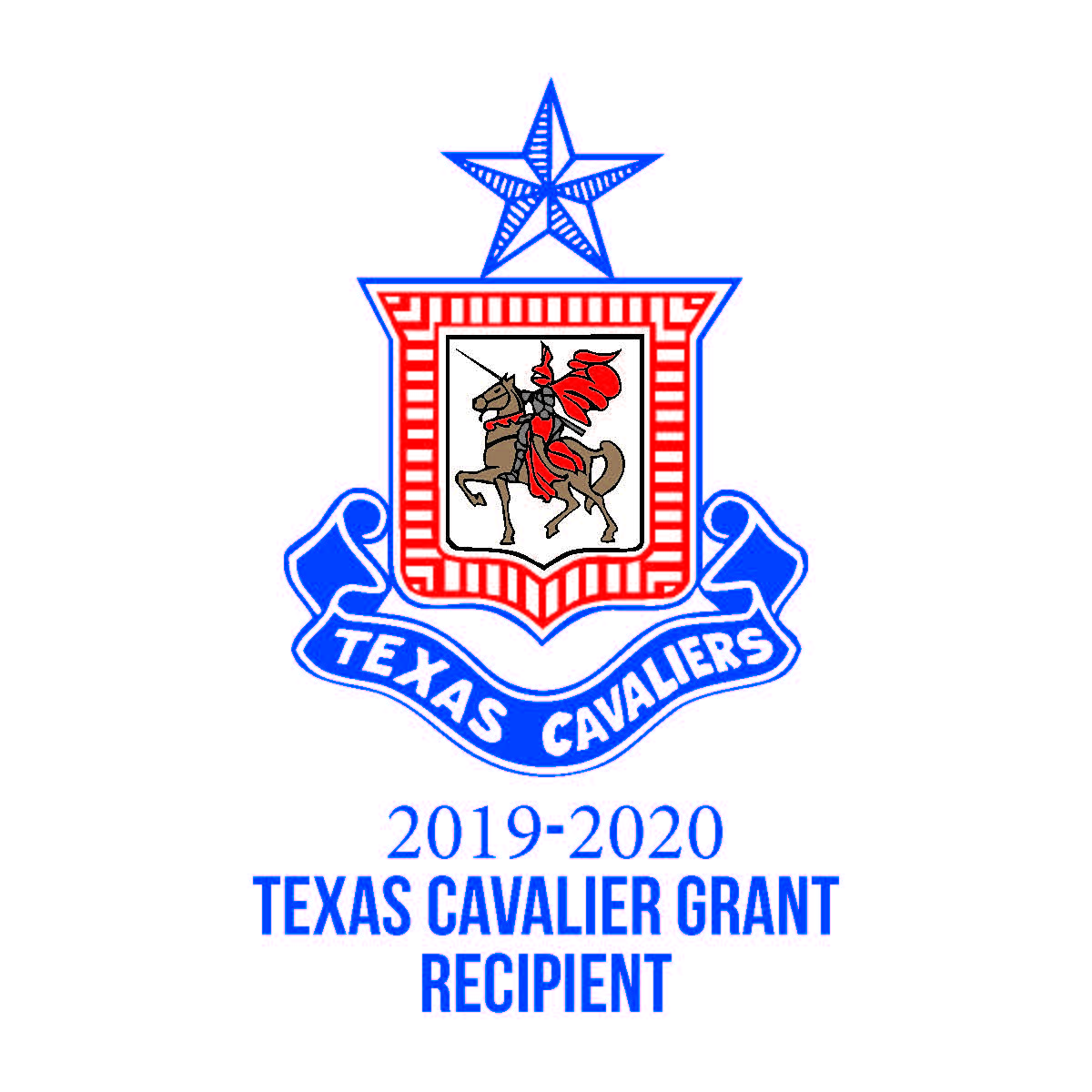 Hello Assistance League of San Antonio! My two youngest sons participated in the Operation School Bell program via their elementary school today. I wanted to send a message and thank your volunteers personally for being a part of this act of generosity, compassion, and goodwill towards my boys. I would have called, but I just don't trust my voice as I caught a frog in my throat when they walked into the apartment carrying humungous bags of clothes, books, and essentials. We are a dual income household with 2 full time working parents and I'm also a full time UIW student working towards my bachelors degree in psychology. I graduate next December and plan to earn my masters at Baylor university in social work after which I hope to become a school counselor one day.  Truthfully, I almost didn't sign up the boys for this program because I felt too prideful and kept telling myself there were "other kids more needy than my own". While this may be the case, as we're extremely blessed in many ways, I am so grateful and will remember this organization forever because of the kindness and respect your volunteers showed my kids today. We don't explain our financial hardships to the boys and simply encourage them to earn a higher education, but as we both know the kids can see and feel everything. Our burden is shared no matter how much we try to protect them from the reality of living in poverty. Your organization provided relief in a way my family could accept with dignity. Thank you for this experience. God Bless you and all the volunteers of Assistance League of San Antonio.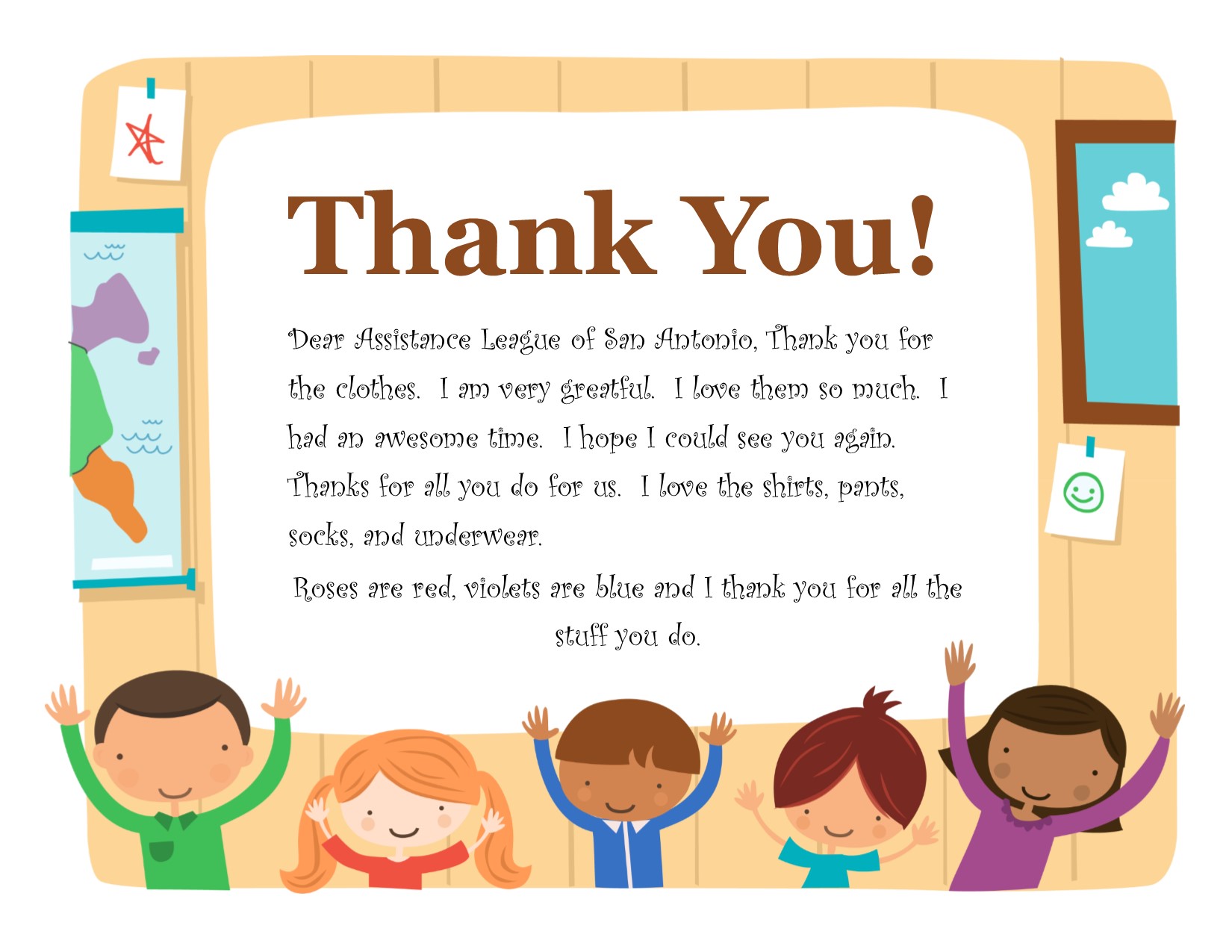 Friends, Thank you for including our school district in the Operation School Bell program.  On behalf of the Board of Trustees and the entire Harlandale community, we sincerely appreciate the interest you have taken in our children.  Through your generous donation, and because of the time your volunteers invest, you have made certain that many of our students have what they need to attend school well dressed and emotionally prepared to learn.  Please extend our appreciation to your donors for their selfless investment in the children of the Harlandale Independent School District.
Sincerely,
Ray Madrigal
Superintendent
 The only thing better than being in attendance for the actual field trip is the opportunity to watch the "fashion show" after the fact.  This year, it went on for three days vs the former two and the impact was huge!  For the 30 kids selected, attendance spiked, smiles were never-ending, and the once-alluded confidence showed up in full regalia.  Students were thrilled with their new wardrobe makeover, and made it a point to be seen."
This program makes a big impression on our families who are so appreciative of the "help" that Operation School Bell provides, as they would not be able to outfit their children on their own.  I can't thank you enough for the wonderful service that is provided to our community!
Barbara C., SWISD School Social Worker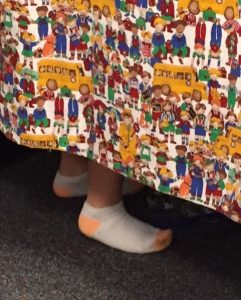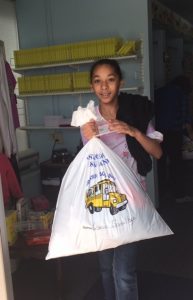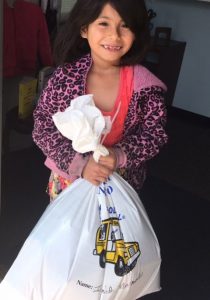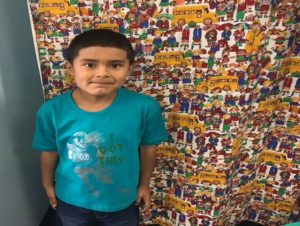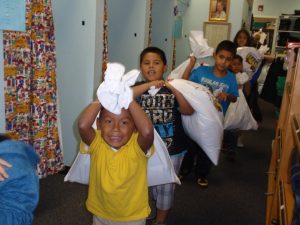 Our Members Volunteered Over 5,300 Hours for Operation School Bell Last Year!