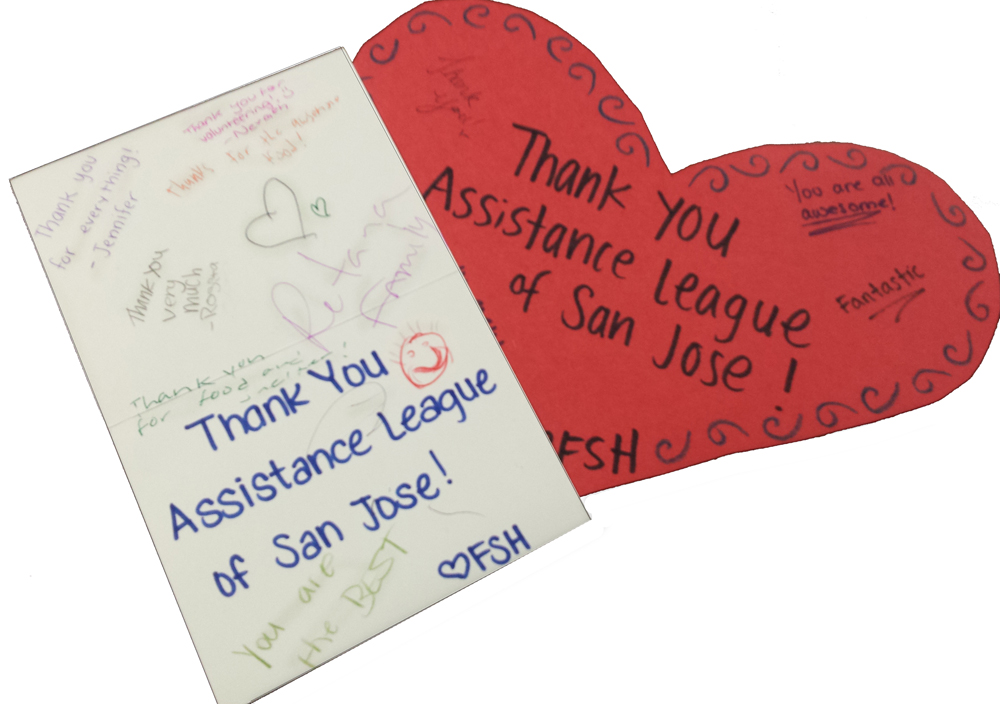 "Thank you so much for assisting with the Kid's Shop on Monday, December 19, 2016. With your help we were able to ensure that 35 families staying at the shelter had a very special Holiday Season. It was truly a community effort and our families were deeply touched by your generosity."
~Sara Tran, Volunteer Coordinator, Family Supportive Housing, Inc.
"We deeply appreciate your partnership in fulfilling our mission to empower families to move from homelessness to self-sufficiency. Your volunteers willingly take on every task with intelligence, creativity and compassion. Our families, especially the children, benefit directly from their involvement whether it be a delicious home cooked meal, an enriching, fun activity, gifts and much more."
~ Christi Moyer Kelly, Comunity Resource Manager, Family Supportive Housing, Inc.