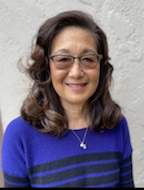 Welcome to the website of Assistance League of San Mateo County.
Assistance League®, a national organization, has 26,000 members in more than 120 chapters across the United States. Our San Mateo County chapter has been part of the national organization since 1953. Each chapter's focus is on local community needs and all funds we raise stay in San Mateo County.
Our 98 dedicated member volunteers are the heart and soul of our chapter dedicating over 17,000 service hours.  Our programs and projects support adults, family and children living in our community.
We have four philanthropic programs: Operation School Bell® provided clothing for 1355 children with new school clothes, College Scholarships, Baskets for Babies, and Assault Survivor Kits. In addition, we do Community Outreach which partners with local agencies to help fill specific unmet needs in our community on a short term basis.
The main source of our income for these programs is our thrift shop, Turnstyle, located on 60 North B St. in San Mateo.  Additional support comes from donations and grants. Last year over $183,000 was returned to our community.
I invite you to explore our website. Maybe it will inspire you to join our incredible group of volunteers who are dedicated to making a difference in our community.
Karen Mead
President Assistance League of San Mateo County