Turnstyle Thrift Shop
60 North B Street
San Mateo, CA 94401
650-342-2367
Hours
Friday and Saturday 11:00 am-2:00pm
Policies
We accept credit/debit cards for purchases.
We have a "NO RETURN" policy on all items purchased.
Because of our current limited hours, WE ARE NOT ACCEPTING DONATIONS AT THIS TIME.
Turnstyle Thrift Shop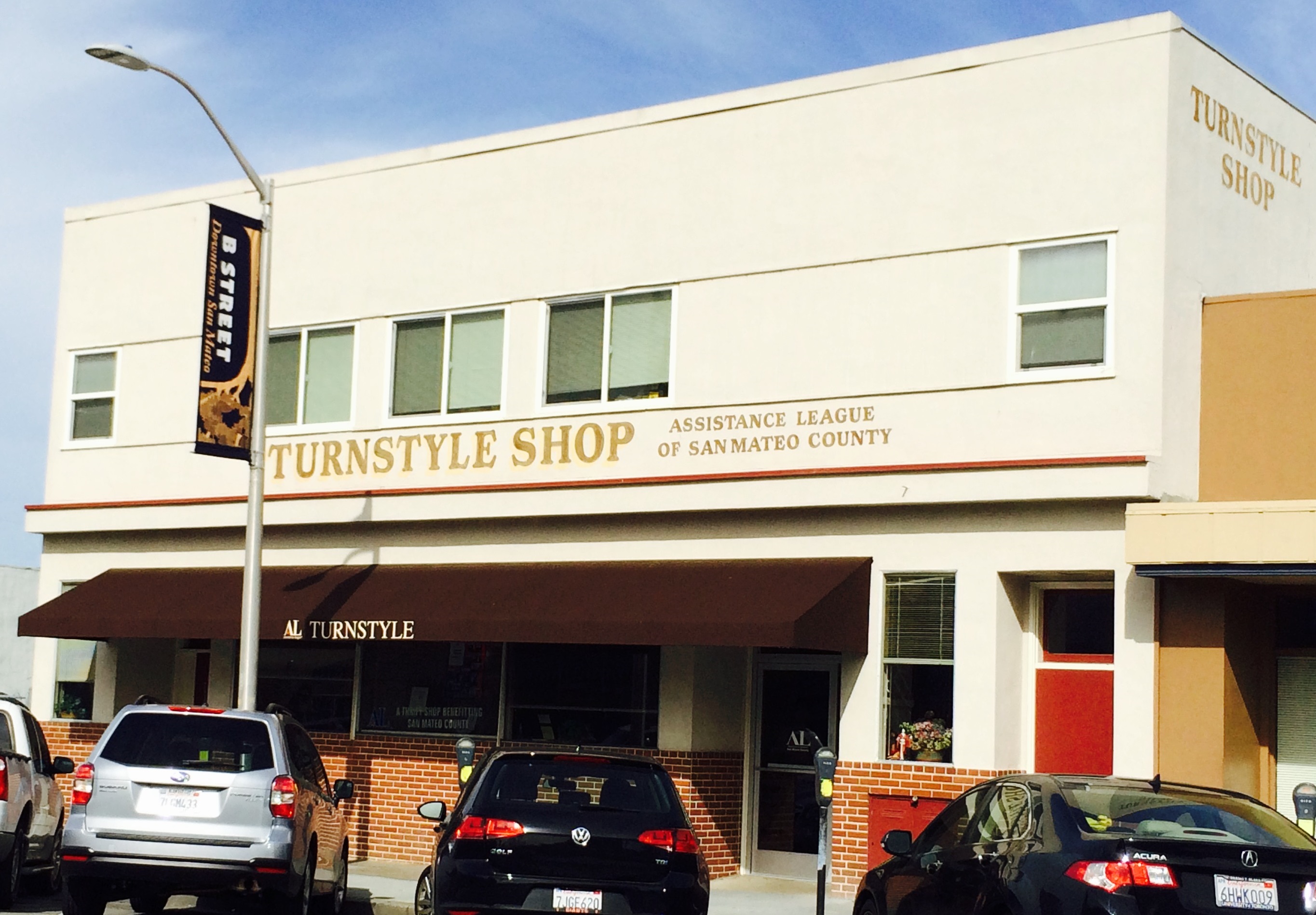 TURNSTYLE IS REOPENING FRIDAYS AND SATURDAYS BEGINNING SEPT.11, 2020. HOURS 11:00AM-2:00PM. WE WELCOME YOU BACK AND HOPE YOU WILL CONTINUE TO SUPPORT US BY SHOPPING TURNSTYLE OR BY MAKING A MONETARY DONATION TO HELP US CONTINUE TO SERVE THE UNDERSERVED IN OUR COMMUNITY. TO MAKE AN ONLINE DONATION, PLEASE SEE THE "DONATE" PAGE ON THIS SITE. THANK YOU FOR YOUR GENEROSITY.
 Owned and operated solely by member volunteers of Assistance League of San Mateo County, and having no paid staff, Turnstyle Thrift Shop is the primary means of funding our philanthropic programs. All items in the shop are donated by the public. Annual sales at Turnstyle for fiscal year ending June 2019 totaled approximately $207,000.
Turnstyle, located at 60 North B Street in downtown San Mateo, has been operating in the same location for over 40 years. Customers have come to rely on us for "gently used" merchandise, including men's, women's, and children's clothing, household items, jewelry and small furniture pieces at very affordable prices.
Our Latest Improvements
We're always trying to make changes to improve our Thrift Shop and customer experience.  Here are pictures of a few of our most recent changes.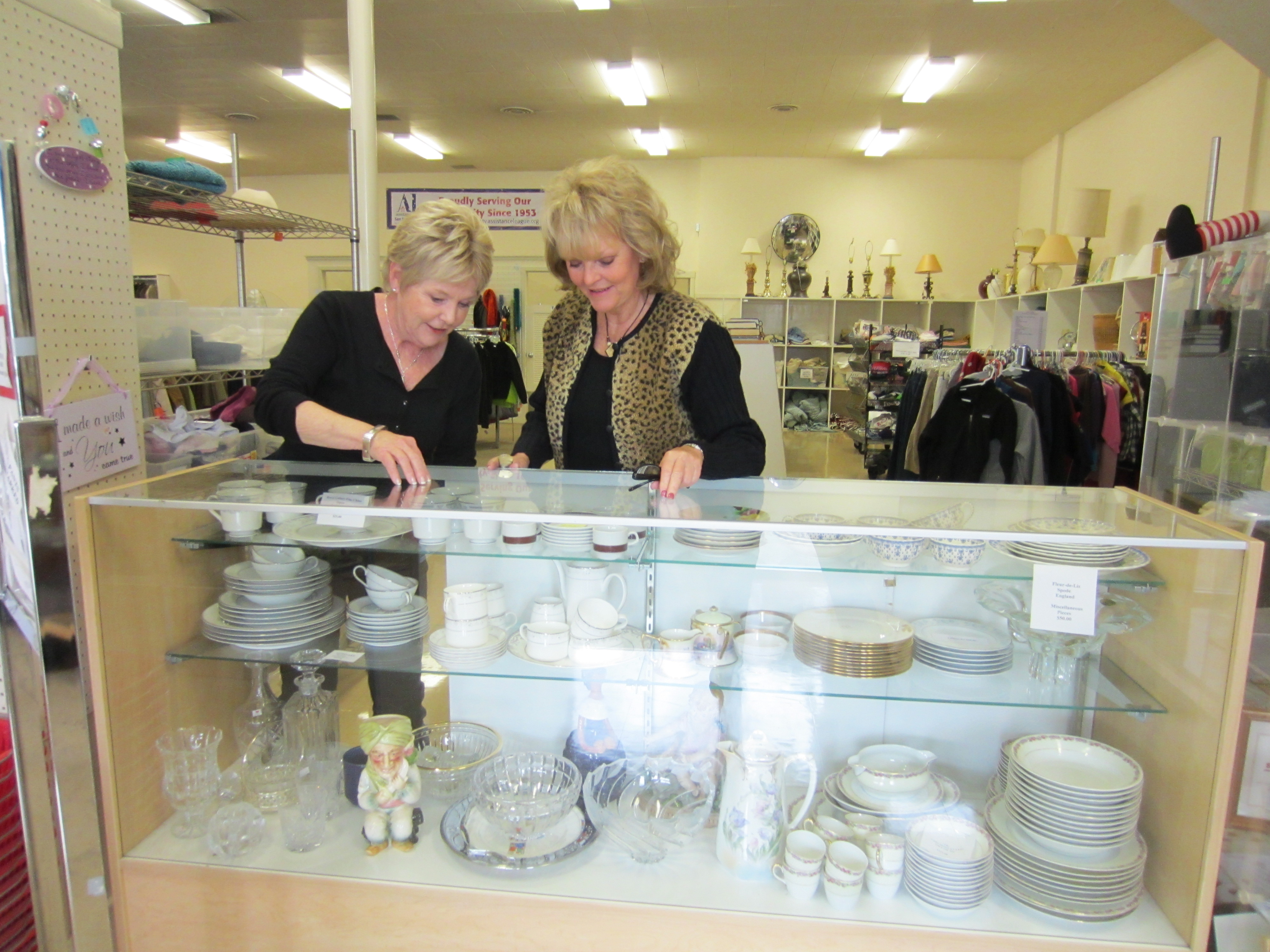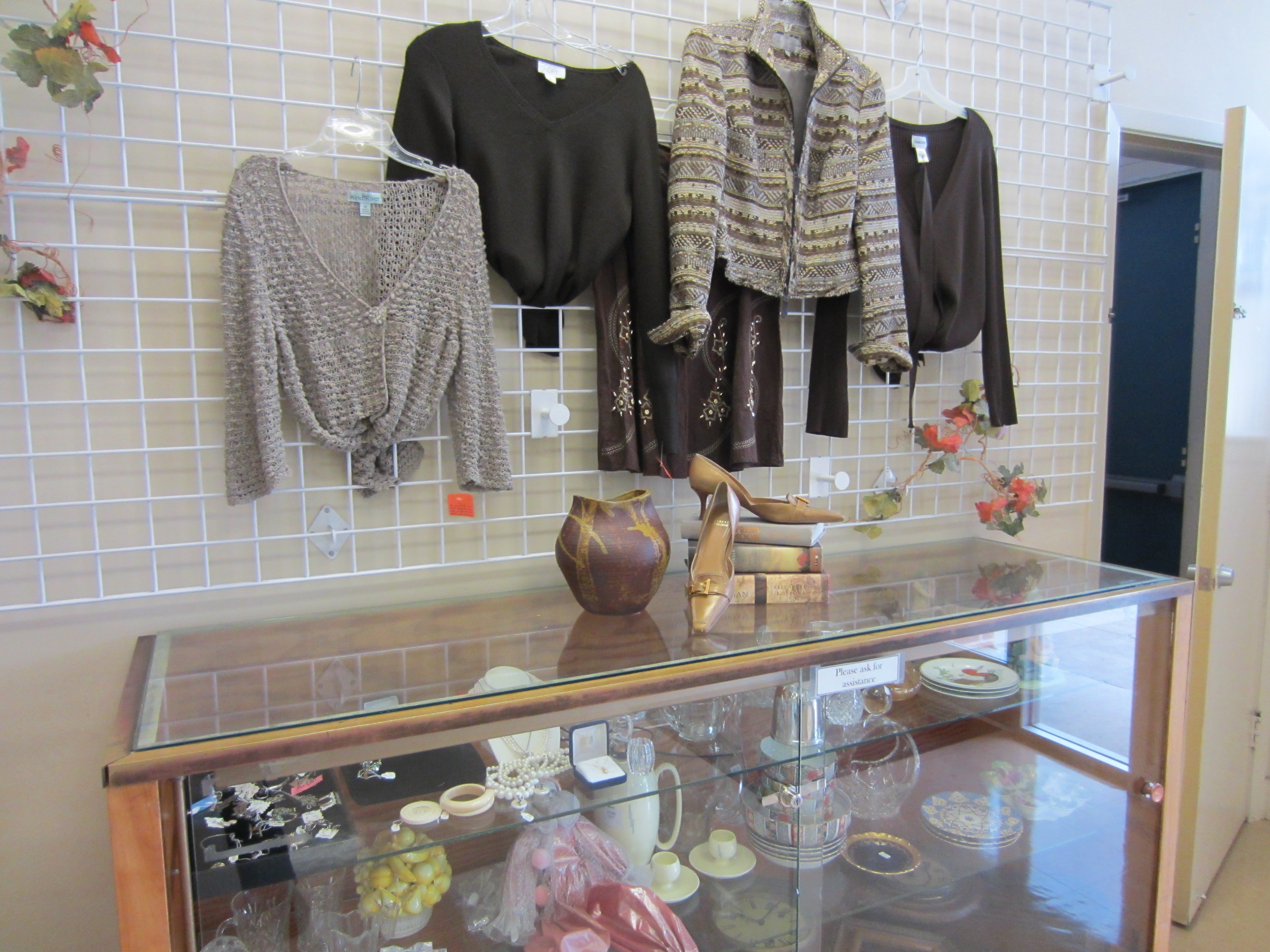 Women's Weekly Fashion Display
Thrift Shop Donations
Due to our limited hours, WE ARE NOT ACCEPTING DONATIONS AT THIS TIME.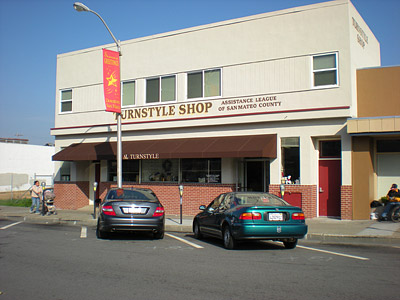 DUE TO OUR CURRENT LIMITED HOURS WE ARE NOT ACCEPTING DONATIONS AT THIS TIME
Please bring your "gently used" items to the shop entrance and a volunteer will assist you in dropping off your items.
For safety reasons, donations are accepted only during business hours.  Please, do NOT leave items outside when we are closed, as they will be damaged by the weather.  Unfortunately, we do not have a pick up service.
Donation Guidelines
Please, NO broken or damaged household items.
Please, NO significantly damaged, torn, or stained clothing items.
Due to space limitations, we can NOT accept the following items:
Large furniture, mattresses, or large appliances
TVs, computers, or printers
Encyclopedias
Cars or motorcycles
Large exercise equipment
Baby furniture, infant car seats
Our members work hard to sort, clean, and price donations