Catching the Dreams of our Community for Over 30 Years
The DreamCatchers Board 2022-23
The DreamCatchers Auxiliary of Assistance League of Huntington Beach was  established  in 1993 by women who wanted to serve the community but whose schedules-whether work or other responsibilities- limited their volunteer time. Since receiving its charter in 1994, DreamCatchers has provided women with time constraints an opportunity to "give back" through its support of some key Assistance League of Huntington Beach's programs and its own philanthropic endeavors.
We meet on the 2nd Wednesday of the month from 7-8:30 p.m. DreamCatchers staff the Thrift Store on the first Saturday of the month.  Each of our  members volunteers for three of those Saturdays a year.  We also  participate in the annual fundraising event in the Spring.
DREAMCATCHERS
Governing Body 2022-2023
Auxiliary Chair
  Barbara Cracchiolo
1st Auxiliary Vice Chair- Membership
Grace Williams
2nd Vice Chair- Resource Development
Sharon Weitz
Recording Secretary
Stella Thermos
Corresponding Secretary
Jan Horton

Auxiliary Assistant Treasurer
Stephanie Billington
Philanthropic Programs Chair
Sandi Woest
Marketing Communications Chair
Linda Wentzel
Parliamentarian
Lari Thomas
 Social Chair
      Pamela Reichardt
Chapter Liaison
Harriet Ouellette
DreamCatchers members participate in Operation School Bell®  a signature program of Assistance League that helps clothe school children of low income families to maximize their scholastic success. Our Auxiliary contributes monies to our chapter to help fund this program and members can volunteer to work alongside chapter members at local Target stores.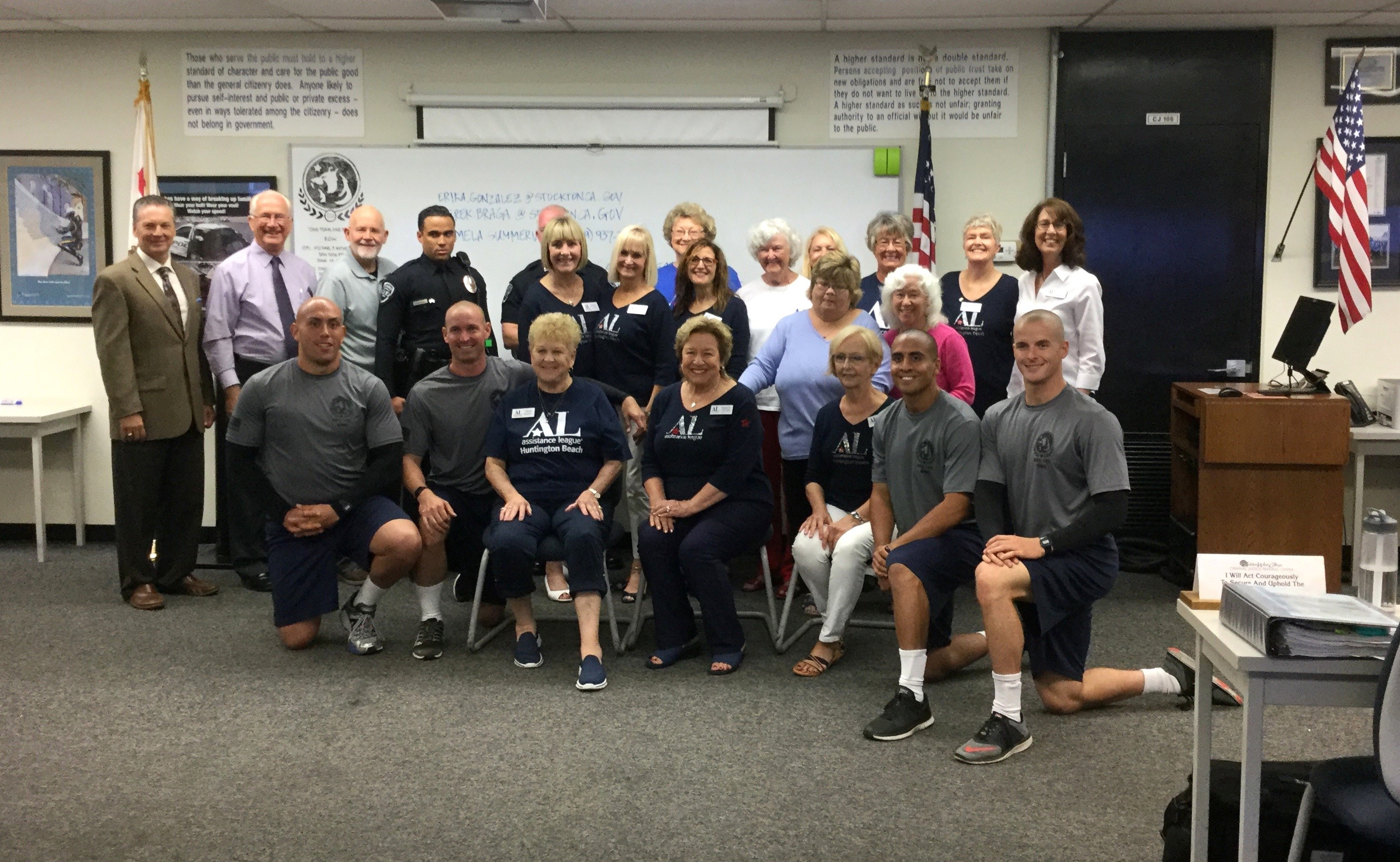 DreamCatchers also supports the Assistance League of Huntington Beach's Operation New Beginnings which encompasses many programs.  DreamCatchers help provide scholarships to veterans who graduate from the Golden West Police Academy training program.
Alzheimer's Family Center in Huntington Beach works to improve the quality of life for individuals with Alzheimer's disease and other dementias. DreamCatchers provides the center with items to support the physical, emotional and social well-being of the clients. Transportation vouchers for clients in need are also provided.
Silver Anchor works with the Huntington Beach Hospital's mentally impaired clients in their outpatient program to provide its patients with many essentials, including personal hygiene items, meal gift cards, materials and supplies to enhance the day program.
Support Our Seniors focuses on helping seniors in need remain independent by providing them with grocery gift cards, access bus passes and essential household items. In-home safety bars are also provided for those in need.
Therapeutic Riding Center in Huntington Beach uses horses to provide physical therapy for severely handicapped children and young adults. DreamCatchers provides scholarships for students whose families cannot afford this therapy due to financial hardship.

ARE YOU INTERESTED IN BECOMING A DREAMCATCHER?
Click the Button Below, fill out the form about your interest in joining DreamCatchers and our Membership Chair will contact you. Thank you!
Click below to download DreamCatcher Forms
Note: there are 5 pages to download.
MEMBERSHIP PACKET & POLICIES 2022 (click below)
You can return documents in person or mail to:
DreamCatchers Membership Chair
Assistance League of Huntington Beach
Huntington Beach, CA 92647
DreamCatchers partner with Senior Center Social Services Programs to bring cheer to 50 clients. 2022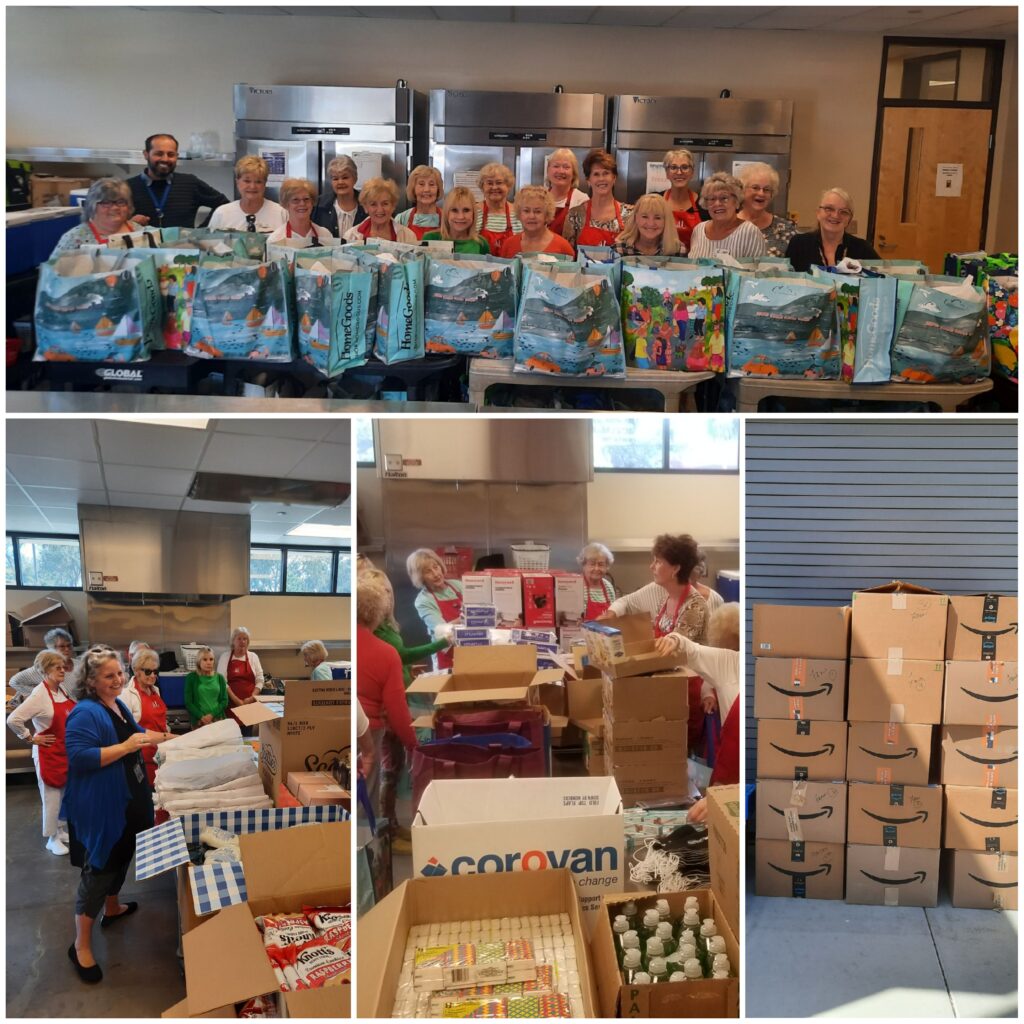 Our Friends at the Senior Center held a reception June 30th to thank
and honor DreamCatchers for their support of home-bound seniors
in our community.

Congratulations to our DreamCatchers on their recognition at Senior Center at Central Park. They're now part of the EVERGREEN Tree  of Life for helping seniors thrive.   2021