Filling the Gap for Students and Teachers
Westminster School District Sept. 2022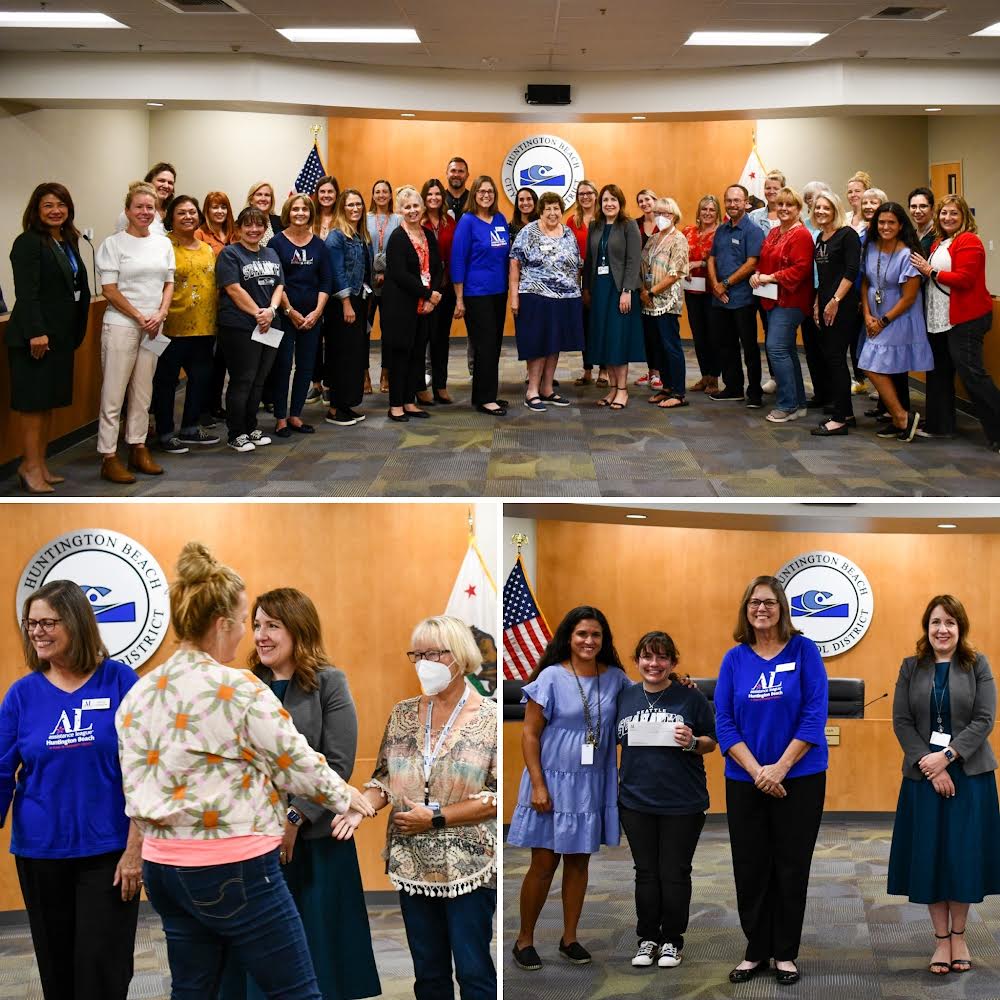 Fountain Valley District Oct. 2022
Ocean View School District Oct. 2022
Ocean View School District Thank You Note
Started in 2008, this program provided award monies to Fountain Valley School District's elementary school teachers. Now these awards have grown to help implement projects for teachers in most of our local public schools to help enhance students' education and attain higher levels of understanding in selected subject areas. Assistance League of Huntington Beach has expanded this program to include elementary and middle schools in Ocean View School District as well as Huntington Beach City School District and Westminster School District. A further element we've added to this program is an additional grant offer for first year teachers.

A total of 118 teachers at 39 schools in the four elementary school districts were served. Many students are benefiting with a total of $41,781 awards to teachers in 2021-22.

Sample Thank You Notes from Students and Grateful Teachers
Some Ocean View School District Teachers receiving their Links to Learning awards January 2022.
Contact Us
Links to Learning HB
assistanceleaguehb@aol.com