Assistance League of Huntington Beach Thrift Shop
8071 Slater Avenue
Huntington Beach, CA
(714) 847-6511
POLICIES
We have a "NO RETURN" policy on all items purchased.
No tag, no sale!
Thrift Shop is now Open Wed. & Sat.
Hours are 11-3
DONATIONS ACCEPTED TUES-SAT.  10:30-12:30
Closed Sundays, Mondays, Tuesdays, Thursdays, Fridays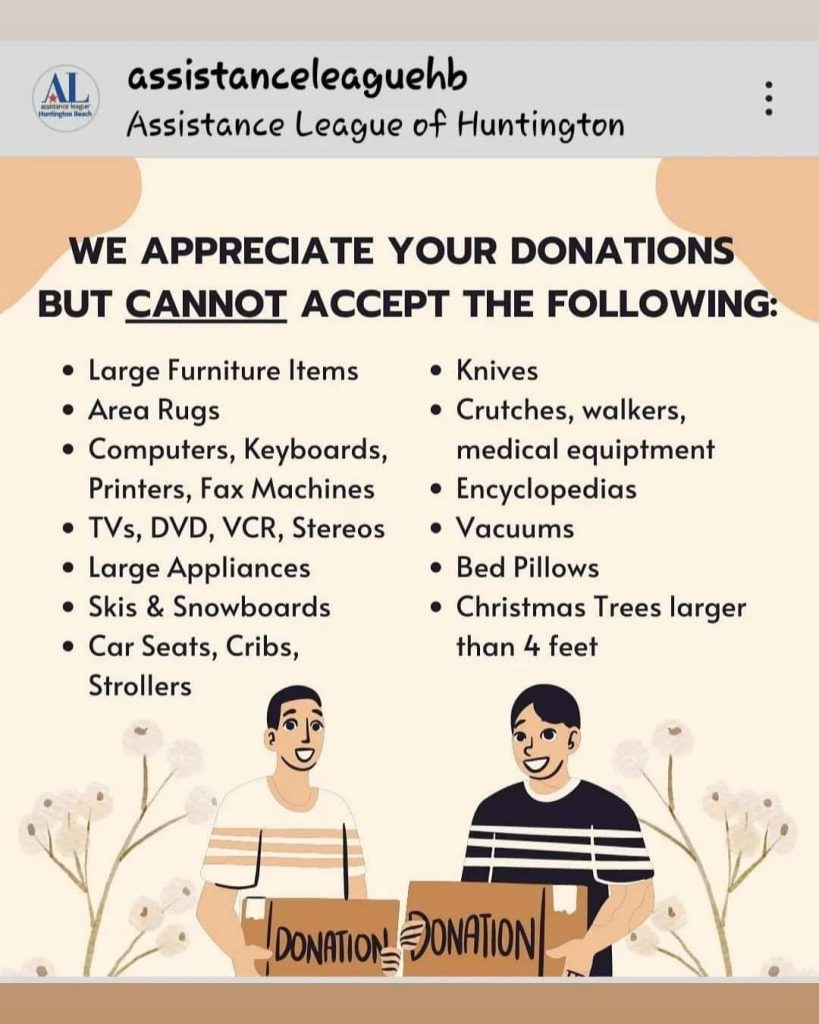 Great Reputation, Quality Merchandise and Friendly Member Volunteers!

Staffed by our volunteer members, the Thrift Shop offers gently-worn clothing, useful household items and small appliances as well as fun! Additionally, the Thrift Shop features designer attire in the Corner Boutique from community donations at affordable prices.
The Thrift Shop is now open Wednesdays and Saturdays.


Hours are 11-3.
Visit Our Craig's List Site:
In the "Search Craig's List" box put our identifier:

8071al92647
Pictures of other treasures you might find in our Thrift Shop!