Upper Division Scholarships
Assistance League of Greater San Diego offers funding for scholarships to full-time students who are transitioning from a community college to an accredited college or university in pursuit of a bachelor's degree, or continuing as a junior in a community college that offers a baccalaureate degree. Scholarship funds may be used to cover the cost of tuition, fees, books and supplies.  Eligible students are those who are currently attending a community college, reside in Greater San Diego, California, demonstrate financial need, have a minimum grade point average in community college of 3.0, and show current community involvement, school activities, employment, and/or special circumstances.
Once again, the Assistance League of Greater San Diego is prepared to partner with the community by offering qualified San Diego area students scholarships to continue their educations by transitioning from the area community colleges we serve to accredited four-year colleges and universities across the U.S.
Applications, including OFFICIAL transcripts, personal statements, and two letters of recommendation, are evaluated by a committee of trained Assistance League volunteers who interview the most compelling candidates. Scholarship funds are administered by the college or university in which the student is enrolled. In order to retain an awarded scholarship, students must maintain full-time student status (12 units each term) and at least a 2.75 grade point average.  Volunteer mentors follow scholarship recipients through their school year to provide support.
2021 UPPER DIVISION SCHOLARSHIP AWARDS
Two of the very deserving students who received scholarships in Spring 2021 are pictured below. Gema Carrasco is attending the University of California, San Diego. Santiago Rodriguez is currently a student at the University of California, Berkeley. We congratulate all of our scholarship awardees.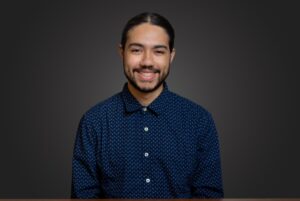 Mark Twain Senior High School
Assistance League of Greater San Diego is a community partner in education with Mark Twain High School, an alternative high school in San Diego Unified School District. This school serves students by providing small classes, intensive guidance services, individualized programs, and an Expectant Teen/Teen Parent Classroom and Cal-Safe Infant-Toddler Program.
Our volunteers support the students at Twain by providing incentives for student achievement, and by offering scholarships. On a quarterly basis, our volunteers host a VIP luncheon and present certificates to celebrate positive achievement in both academics and citizenship.  Our scholarship program provides financial and mentoring assistance to graduates continuing on to California Community Colleges.
In 2019, ALGSD awarded three second-year scholarships and six first-year scholarships to nine worthy students.
Second-year scholarships went to:  Nahomy Gonzalez – Mesa Community College; Victor Otero – Miramar Community College; and Khang Trinh -Miramar Community College.
First-year scholarships went to: Emebet Ali – Miramar Community College; Arem Bilderback- Grossmont Community College; Kailey Catanach – Miramar Community College; Richard Edwards – UC Merced; Serena Gandarilla – CSU Sacramento; and Esmy Perez – Grossmont Community College.