Volunteers Making a Difference in the Lives of Foster Teens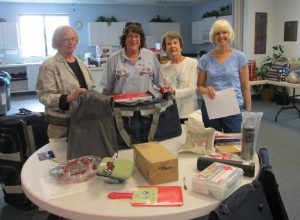 This community service program provides foster teens graduating from San Pasqual Academy with large rolling bags filled with needed supplies to help them begin life on their own.
Each graduate receives a 33 inch duffel bag filled with items they will need to move into their own apartments or dorm rooms. The bags are overflowing with items such as dinnerware, a crock pot, personal blender, coffee maker, George Foreman grill, microwave oven, tool kit and first aid kit. Each bag is valued at more than $500.
Volunteer opportunities with this program include shopping to purchase the items for the duffel bags that are funded by money raised at Assistance League Thrift and Consignment Shop.  Our volunteers experience a genuine sense of giving back to the community by helping these wonderful and deserving teens.
Nestled in the San Pasqual Valley, the academy is the nation's first residential high school campus for foster teens, housing approximately 112 students. The campus provides a safe, stable and caring environment while teens learn academic, social and life skills.
What Our Volunteers Do:
Shop for the best prices on all items that go into the bags.
Assemble and deliver bags to San Pasqual Academy.
Present graduates with duffel bags at a brunch honoring their achievements.
Our Partners in This Effort
San Pasqual Academy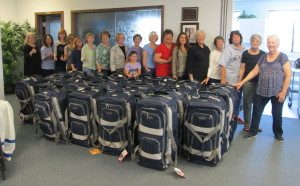 What our partners say about the program
"Once again I have the pleasure of extending a most appreciative Thank You on behalf of the San Pasqual Academy Class of 2016 to the Assistance League of Inland North County for the fantastic duffel bags with the grill, toaster oven, microwave and much more.  These are items graduates truly need and appreciate.  Thank you for making a difference in the lives of the foster teens of San Pasqual Academy." Debby Syverson, San Pasqual Academy Development Liaison
"You really make a difference in our lives." Samantha, graduate of San Pasqual Academy