Are you interested in making a difference in your community?
Would you enjoy forming new friendships with other like-minded volunteers?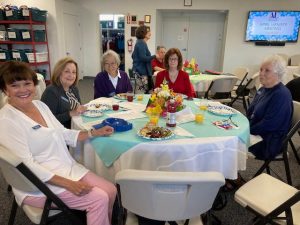 Our monthly meeting is on the 4th Wednesday at 10 am.
We help students get new school clothes and shoes in Operation School Bell.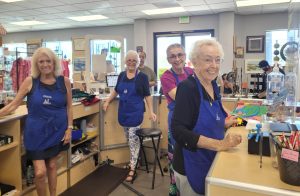 We volunteer in our Thrift and Consignment Shop
Our member volunteers bring their talents and abilities together to fulfill the mission of providing assistance to children and adults in need in the Inland North County of San Diego. Membership is open to those who have the time and passion to volunteer. Our programs are tailored to the needs of our communities and provide the perfect venue to serve those around us.
Join the over 150 women and men who volunteer with Assistance League of Inland North County. Choose from the philanthropic programs and committees that interest you and would benefit from your special skills. Make a difference in your community by sharing your enthusiasm and extending a helping hand while making new friendships that will last a lifetime. Membership applications are being accepted now!
Membership in Assistance League offers volunteers many benefits:
A feeling of productivity and accomplishment
A sense of greater purpose and giving back
Opportunity to learn new skills while helping others
More social activity
Higher self-esteem
What does membership in Assistance League require?
Members of Assistance League attend monthly meetings and pay annual dues. There is flexibility of choice, allowing members to work in the Thrift & Consignment Shop and/or participate in one or more of the chapter's nine service programs. New members attend orientation sessions designed to assist them in deciding how they wish to participate in the many volunteer opportunities of the chapter.
Fill out this form to receive more information about Membership.