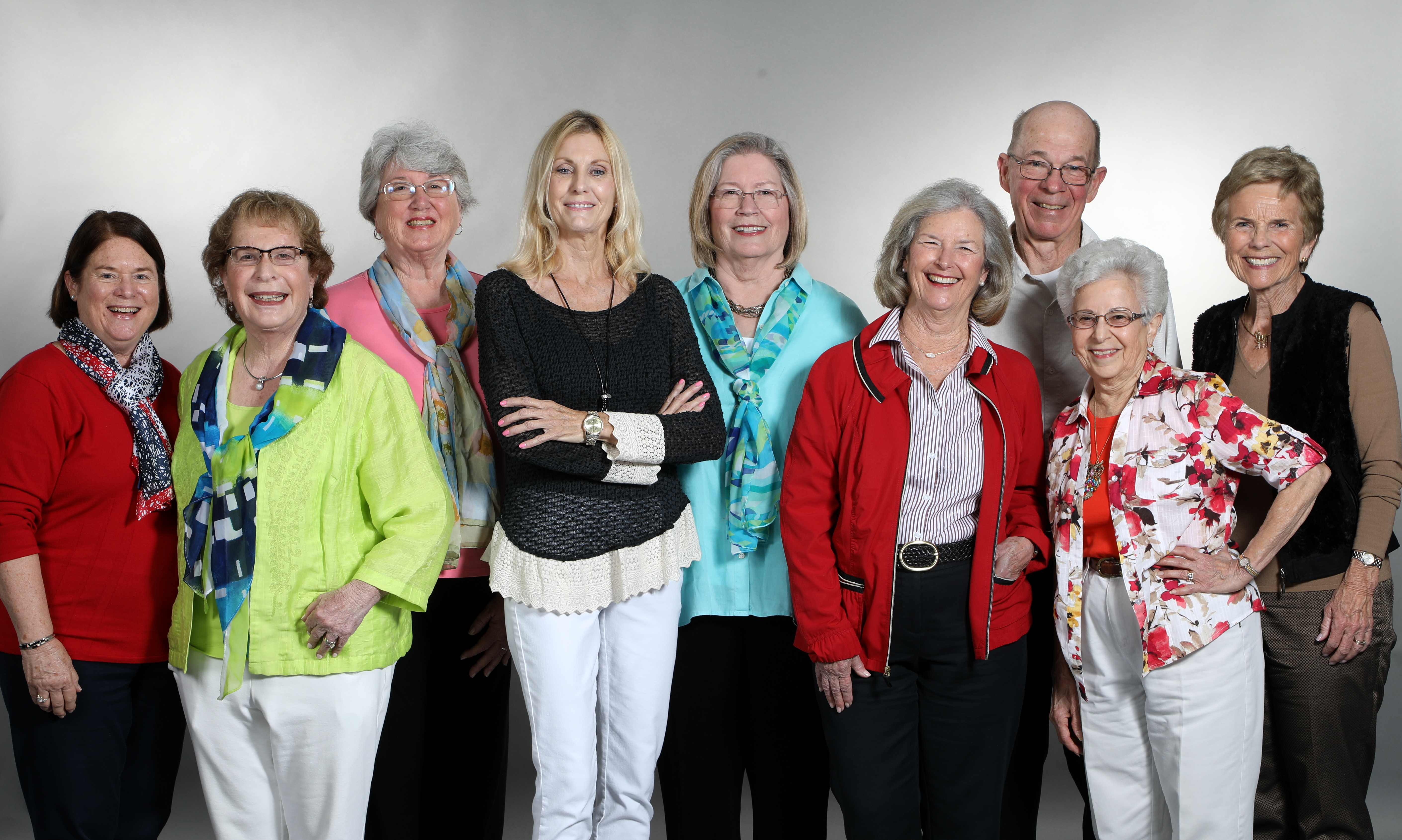 Volunteerism in the Irvine Community
Assistance League of Irvine, founded in 1990, contributed more than 200,000 service hours by volunteers to the community through our Philanthropic Programs.
During the June 2019 – May 2020, Assistance League of Irvine:
Provided new clothes and shoes to nearly 750 children in need attending the Irvine Unified School District, as well as a book bag, grooming kit, and books through Operation School Bell®.
Sponsored our 2019 event hosting 3,000 students and parents at the Young Masters™ Art Show in collaboration with the City of Irvine and the Irvine Unified School District. The Young Masters Art Show recognizes the importance of art and creativity in a young child's life. Approximately 8,500 young artists from grades K-6 have been honored since 1991. Each year there are nearly 600 pieces of art displayed at Irvine City Hall for two weeks in May. The opening day of the show includes free hands-on art activities, live entertainment and refreshments for children from the community.
Provided $24,500 in scholarships to income-qualified high school students planning to attend Irvine Valley College.  In addition, we awarded $10,000 in scholarships to deserving students currently attending Irvine Valley College.
Worked collaboratively with Families Forward and Human Options with the City of Irvine to provide clothing and other items to families in crisis.
Supported a successful independent youth auxiliary, Assisteens®, which was formed in 1993 to instill the values of volunteerism in young men and women grades 7-12.
Tours and Presentations
Assistance League of Irvine members are available to conduct tours of our facilities for you or your organization and explain how our various programs create a better community.  Call (949) 798-5020 for information.
Volunteers Enriching Lives for a Better Community
President
Simone Dygert
Vice President Membership
Norma Hardgrove
Vice President Philanthropy
Annelle Arthur
Vice President Resource Development
Jane Hoffner
Vice President Marketing & Communications
Cheryl Moeller
Recording Secretary
Robin Sprang
Corresponding Secretary
Eileen Caldarelli
Treasurer
Michelle Tuchman
Assistant Treasurer
Nancy Leland
Finance Director
Gloria Urone
Assisteens® Liaison
Julie Campbell
Education Chair
Mary Earl Spencer
 Strategic Planning
Jill Housky
Thrift Shop Manager
Steve Hardgrove
Parliamentarian
Jan Thuney
Assistance League of Irvine 2020-21 Advisory Council
Jerome Carrasco – Attorney at Law
Janet Colclaser – City Council Aide, City of Irvine
Madelynn Hirneise – CEO Families Forward
Lee Holmes – Insurance Executive
Erica Negi – Irvine School District Parent Teachers Association
Elissa Oransky – Executive Director of Irvine Valley College Foundation
Karen Orlando – Director of Giving, Irvine Valley College Foundation
Greg Smith – Business Owner/Civic Leader
Margie Wakeham – Formerly of Families Forward