Dressing Children in Need Pre-K to 12th grade Throughout Irvine Unified School District
Click here for

Operation School Bell 

2020-21 Application (available late December 2020)  Shopping Starts in January 2021
Due to COVID-19 this school year our Operation School Bell 2020-21 program runs January – March 2021. This program provides new school clothes for income-qualified families with children attending Irvine Unified School District schools.  To participate in Operation School Bell complete the on-line Application. 
2020-2021      PARTICIPATION Grades:  Pre-Kindergarten – 12th
Operation School Bell program information will be sent via your child's school online newsletter
Operation School Bell program information will be listed on the Irvine Unified School District website 
Our Operation School Bell philanthropic program began in Irvine in 1990.  In 2019-2020 we served 650 children and our members volunteered over 1400 hours.
Assistance League Irvine's largest philanthropy is Operation School Bell (OSB). This program is a free, confidential clothing service for Pre-Kindergarten through 12th grade children in need.  Assistance League Irvine works closely with the Irvine Unified School District  to identify children who would benefit from our services. We also service emergency requests from Families Forward and Human Options.
Participating children love having new clothing for school which can promote pride and confidence.  It is our Assistance League Irvine's goal to assist students in having success in school. New clothing has the power to elevate self-esteem, encourage school attendance, and improve academic performance. We are providing far more than just a new wardrobe—we are empowering young students to reach their full potential.
Funding for Operation School Bell comes from our Thrift & Gift Shop, grants, and cash donations.
Each school age child receives:
school clothing purchased at our partner Target – North
a hygiene kit containing personal care items – created by Assisteens® of Irvine, our auxiliary
basic school supplies
backpack if requested
Operation School Bell Testimonial
In Fiscal Year 2019-2020, We Served 650 PreK-12 Grade Children in Irvine Unified School District!
Our Members Volunteered Over 1400 Hours for Operation School Bell Last Year!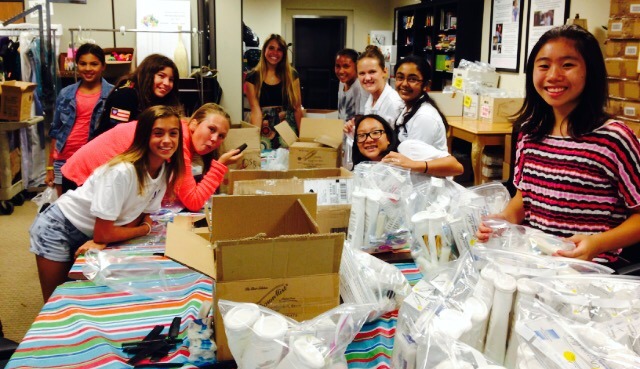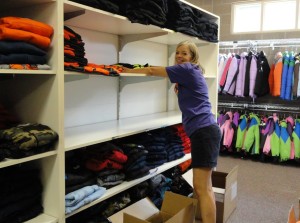 Become a Part of this Special Program
Monetary donations are always appreciated!
Contact us if you or your group would like to participate and/or donate items.
For more information contact our Operation School Bell Chair