Assistance League of Riverside, a 501(c)(3) organization, began in 1963 when 30 civic-minded Riverside women were brought together by Dorothy Horstman to organize as a needs and challenges of their communities.  On June 2, 1966, the Guild became the 37th chapter of Assistance League.
National Assistance League evolved from a small group of Los Angeles women who did local charitable work during the early 1900s.  The national organization was established in 1935.  Today, there are 23,000 members in 120 chapters throughout the nation.
Our Riverside chapter also began as an all-women's group, whose members were nominated by other members and required to serve a "provisional" term and participate in a set number of committees and activities.
Today, we have over 200 members, men as well as women.  Anyone who is interested may become a member, as long as he or she complies with the responsibilities and standards of membership.  All members are required to support the mission of the chapter, pay annual dues and assume financial obligations that have been voted by the membership.
There are several categories of membership, two of which are most prevalent. Voting members are required to attend regular meetings, participate in philanthropic programs and fundraising activities and participate in at least one hospitality function each year.  Voting members also may be elected to the Board of Directors.  Helping Hands members are required to volunteer at least 40 hours per year to the chapter.  Helping Hands members are not required to attend the regular meetings and may not vote.  However, they may serve on committees and be appointed as a committee chairman.
Our chapter also includes Assisteens®, an auxiliary focused on developing a sense of community engagement, self-reliance, personal responsibility, public speaking and leadership skills among its 7th to 12th grade members.
When the chapter began, meetings and activities were held in private homes or space loaned by private businesses. In 1965, we rented a small, two-room building on Magnolia Avenue near Van Buren Boulevard.  The Thrift Shop opened there in January 1966.  Today, all our activities are based in our chapter house at 3707 Sunnyside Drive.
Our first chapter house, which included our Thrift Shop, was the former Arlington Fire Station, which we acquired in 1972. Although that building was renovated and expanded over the years, a larger facility was needed to meet increased requests for services and a growing membership.
Thus, in 2004, the chapter purchased a larger, 11,000 square foot building, encompassing four separate suites, in the Magnolia Center area of Riverside.  As leases expired and needed renovations were completed, the chapter's activities were moved into this building, which today serves as our chapter house.
First, the Thrift Shop was relocated in May 2006.  Operation School Bell® relocated to the site in November 2006.  The third suite became available in January 2010, allowing members to once again have a "home" for meetings and other activities.  The fourth and final suite became available in January 2013, and chapter members agreed to expand once again.
An elevator was added and the suite was renovated, providing a larger space for Operation School Bell, a much-needed office and a multi-purpose room upstairs.  This resulted in more space downstairs for sorting, cleaning, steaming and marking donations before they are put out on the Thrift Shop floor.
In the very beginning of our chapter, we had just one philanthropy, a junior high school boys club, The Vikings.  This project, which was focused on helping boys get more out of school and becoming better prepared for their future careers, was terminated in 1970.  Our second philanthropy, Operation School Bell, was launched in 1967 and continues as one of six different philanthropies supported by the chapter.
Operation School Bell provides new school clothes, shoes, backpacks, school supplies, reading books and hygiene kits to children and teens in need, as recommended by school districts.
Snack Attack delivers bags of healthy snacks and books to local schools every Friday during the school year.  The bags are given by the schools to children who are homeless or from low income backgrounds.
Bear Pals provides teddy bears and fun kits to law enforcement, fire departments, the juvenile court system and local hospitals to give to children in stressful situations.
Hearts and Hands provides cultural and educational opportunities to children and youth by collaborating with other nonprofit groups and schools.
Career & College Bound provides high school students with SAT study guides, college scholarships and financial aid for college visitation trips.
Teen & Young Adult Support helps at-risk teens and aged-out foster care youth.
June 2, 1966
37th Chapter of Assistance League
Charter Ceremony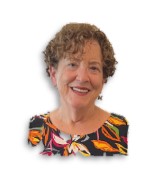 Cindi Deegan
President 2022-2023

Thrift Store Remodeling and Expansion
Completed in July 2021