Assistance League Riverside
3707 Sunnyside Drive
Riverside, CA 92506-2418
(951) 682-3445
HOURS

Tuesday:   10:00 am – 6:00 pm
Thursday:  10:00 am – 2:00 pm
Saturday:   10:00 am – 2:00 pm*
On the 1st and 3rd Saturdays from June 17 – November 20, 2021, the Thrift Shop will be open 10:00 am – 8:00 pm to support Magnolia Market Place.  (Exception: Thrift Shop will not be open after 2:00 pm Saturday September 4th)
The Thrift Shop is full of boutique items, clothing, books, housewares, jewelry, collectables, toys, linens, and seasonal décor. You never know what treasures you will find.   After a visit to our shop you can stroll among many boutiques, antique stores and wonderful restaurants only a few feet away.
Your purchases help fund our Philanthropic Programs. The Shop is staffed and managed entirely by our member volunteers. We are proud of our reputation as one of the best and friendliest thrift shops in Riverside. Our members work hard to make sure the merchandise is always good quality, clean and priced fairly. Come see for yourself!  We welcome your donations! 

Assisteens working in the Thrift Shop
We are accepting donations from the public Monday and Wednesday from 9:00-11:00 a.m.
We rely on the generosity of our donors providing the high quality items we offer in the Thrift Shop. Please be sure that all donations are in good sellable condition.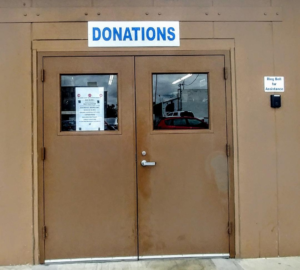 Bring your "gently used" items to the Chapter House located to the right of the Thrift Shop entrance and around the building—accessible through the public parking lot. The parking lot may have limited parking. Call us at (951) 682-3445 when dropping off your items and one of our friendly volunteers will assist you.
Please do not leave items outside the Donation Doors!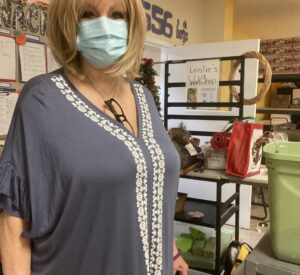 Our members work hard to sort, clean and price donations.