Corona-Norco Branch
of Assistance League of Riverside
TRANSFORMING LIVES   ●   STRENGTHENING COMMUNITY
Laurie Gwyn, Branch Chair
Audrie Echnoz, CEO, C-N Family YMCA
Donna Dacier, President, Assistance League Riverside
Laurie Gwyn, Branch Chair
Cassandra Willis, Director, Student & Family Support, CNUSD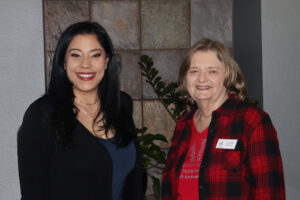 Laurie Gwyn, Branch Chair with
Dr. Alia Rodriguez, Chief Executive, Corona-Norco United Way
The Corona-Norco Branch is the second branch to be authorized by the National Assistance League and operates under the umbrella of the Assistance League of Riverside. The primary focus of the branch is to help meet the needs of local children and youth.
As a branch, it recruits local membership and volunteers, manages the programs and raises all funds for programs within its service area through grants, donations and local funding efforts. This group is dedicated to providing needed services to the children and families of the Corona-Norco region.
The first philanthropy, Operation School Bell, started in October and served 63 children at Target in Corona Crossings. The program will continue in January with a goal to serve another 100 children referred by the Corona-Norco Unified School District.
New programs are planned for the coming year that will focus on reading support for preschool through elementary students.
Corona-Norco Branch Leadership Team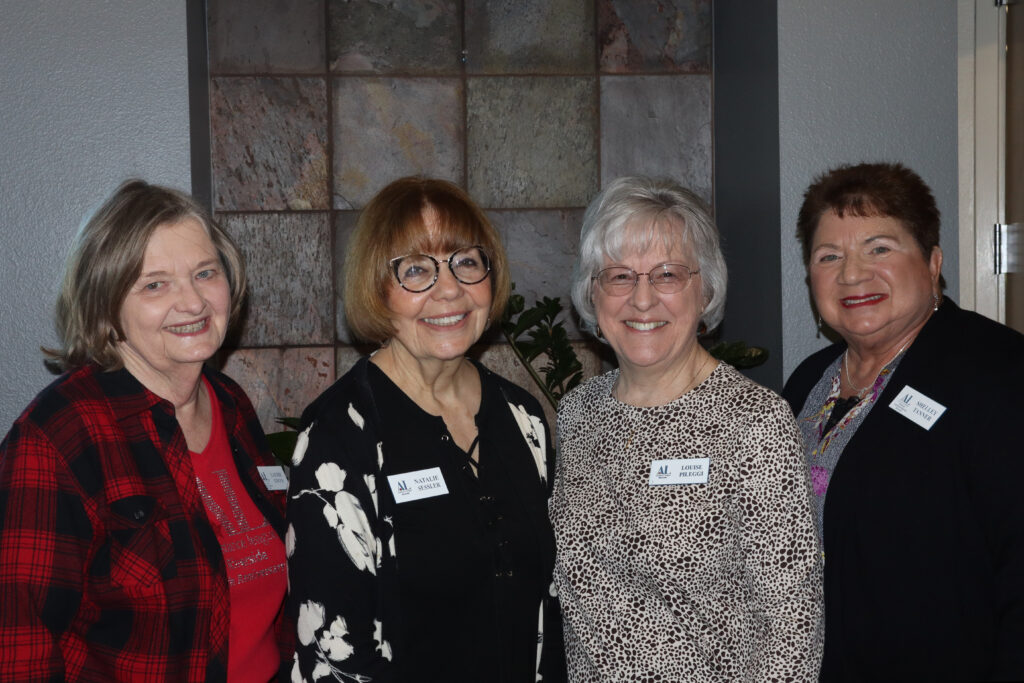 (L to R), Laurie Gwyn, Chairman; Natalie Sessler, Secretary;
Louise Pileggi, Assistant Treasurer: Shelly Tanner, Vice Chairman
Chair
  Laurie Gwyn
Vice Chair
  Shelley Tanner
Assistant Treasurer
  Louise Pileggi
Secretary
  Natalie Sessler
Membership
  Patti Blyleven
Fundraising
  Terri Odette
Public Relations
  Linda Wolff
Operation School Bell
  Carol Nichols
Reading Tutoring
  Nonette Allen
email: c-nbranch@alriverside.org
website: assistanceleague.org/riverside/