Celebrating 56 Years of Service to the Community!

Deals in the Thrift Shop
For the Week of June 20th
China Sets
Women's Tops, Dresses, and Exercise Wear with Yellow Dot
Clear Crystal items Including Beverage Glassware (Excludes Vintage)
Save money, help local children and help the planet when you buy/donate at the Assistance League Thrift Shop.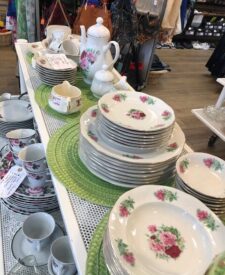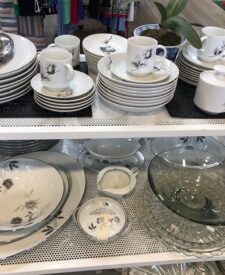 Mark Your Calendar!
Vintage Blow-Out Sale
July 26-30, 2022
Thrift Shop Hours
Tuesdays:    10:00 am – 6:00 pm
Thursdays:  10:00 am – 2:00 pm
Saturdays:   10:00 am – 2:00 pm
Mondays:        9:00 am – 11:00 am
Wednesdays:  9:00 am – 11:00 am
 Saturdays:     10:00 am – 12:00 pm
NOTICE:  Mask wearing is now voluntary for shoppers and workers in our Thrift Shop.  We will continue to sanitize shopping baskets and dressing rooms.  WE encourage social distancing whenever possible.
Thank you for the help you provide to our community's children when you shop or donate at the Assistance League of Riverside's Thrift Shop.