ACTION! Week
February 2023
Community Events
Assistance League of Atlanta participates in community events for visibility and fundraising, increasing our ability to help those at risk.
Assistance League ACTION! Week
ACTION! Week is a National Assistance League annual event held the last week in February with chapters across the U.S. choosing their own unique project to help less fortunate children in their respective communities. In 2022, our Atlanta Chapter's Action! Week theme was about helping children less fortunate to blossom and grow and experience the transformation that someone caring about them can make. Unfortunately, COVID still prevented us from being face-to-face with the children again this year. Providing books to promote literacy is always dear to our hearts, so we expanded the idea of giving a book to a child by also giving them a Beanie Baby "buddy" and a healthy snack to make it really special. These items were packed up in ziploc bags with our label "Have Fun Reading With a Friend," and 125 bags were delivered to Peachtree Elementary School during Action! Week. The school counselor distributed the book packages to the students.
Golf Tournament
On Monday September 26, 2022, Assistance League of Atlanta will host its fifth annual charity golf tournament at Bear's Best Golf Course in Suwanee, GA.  The event includes championship golf, breakfast, snacks, lunch on the course, prizes for play, fifty-fifty drawing & a silent auction. Prizes will be awarded for 1st place teams (men's and women's), Closest to the Pin, Longest Drive & Long Putt Contest at the Turn. To give back to those who give so much to us, first responders will have the opportunity to play a free round of golf thanks to generous sponsors.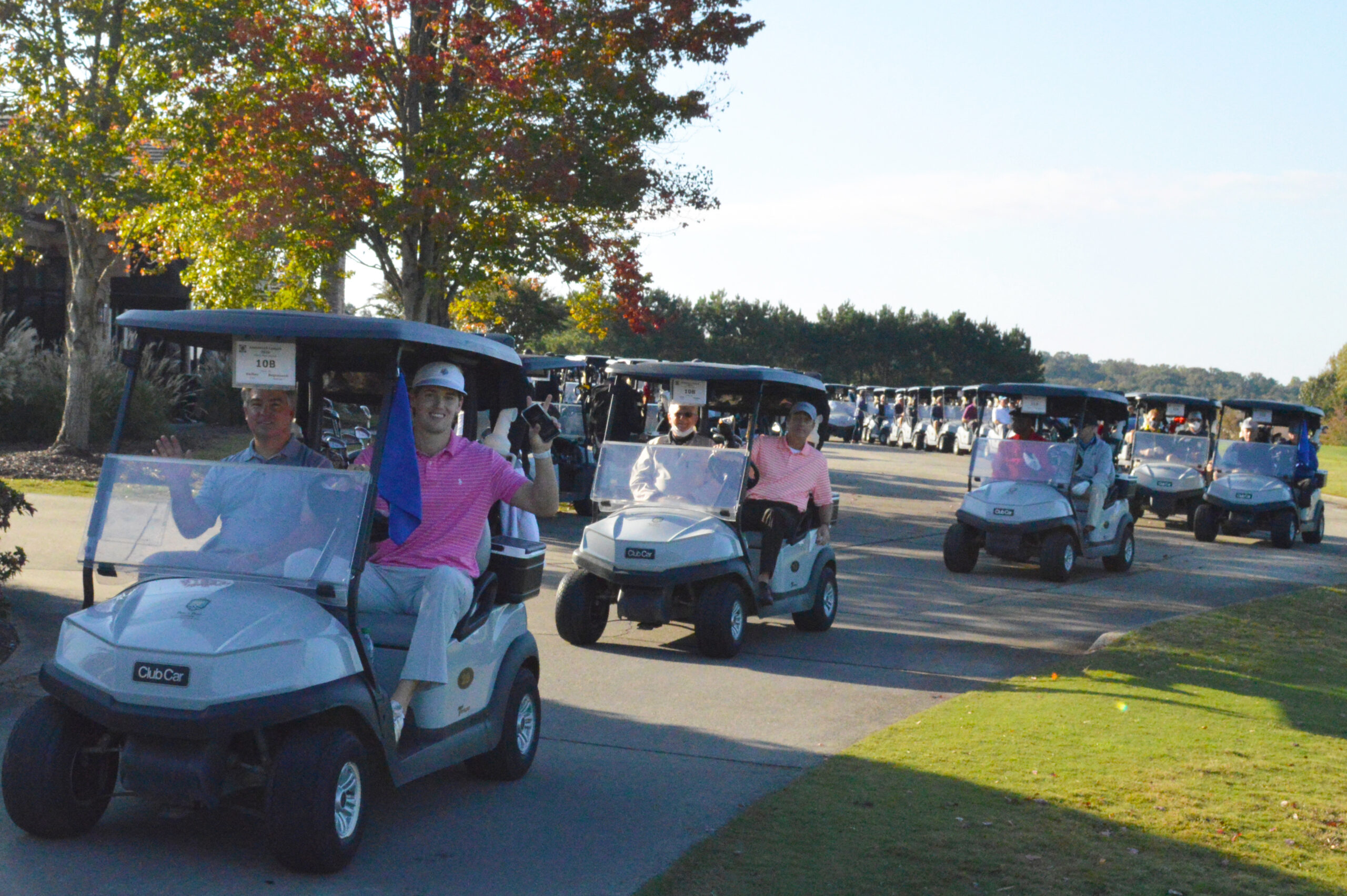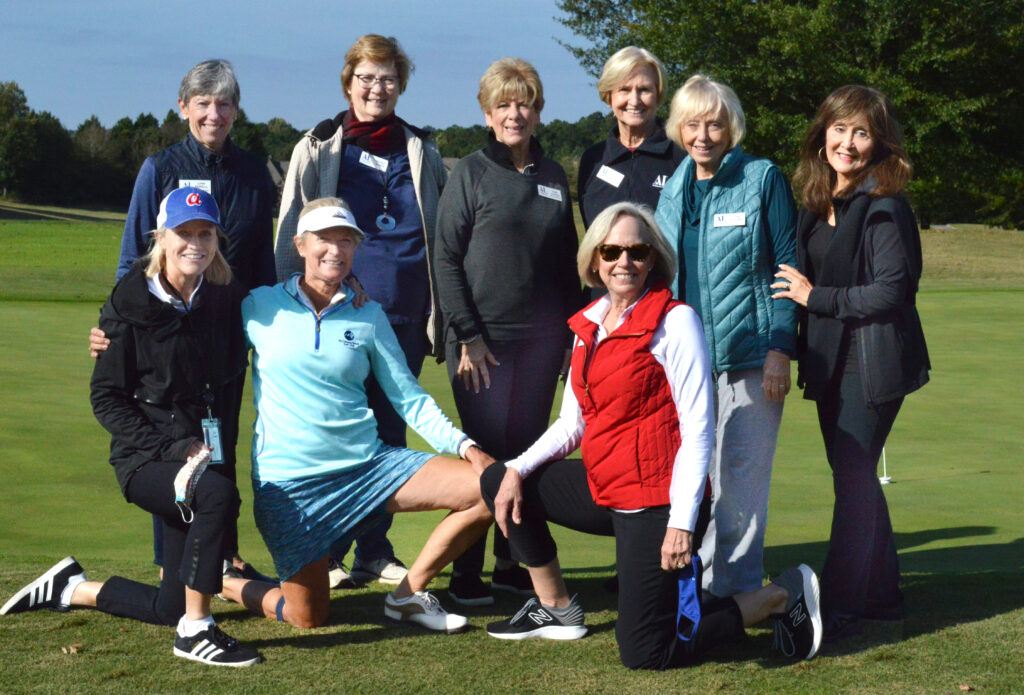 Assistance League's 'Thrift Witch' visits Atlanta Botanical Garden every October
For five consecutive years Assistance League of Atlanta has participated in the Atlanta Botanical Gardens' "Scarecrows in the Garden" event. The event takes place throughout the entire month of October so visitors to the Gardens can enjoy the various scarecrow-type exhibits. Each year we submit a different version of the Thrift Witch. In 2021, she appeared as "Rosie the Vaccinator"  Every year, the creative team of members make her costume entirely from donations from our thrift store, Attic Treasures, which is why we call her the Thrift Witch.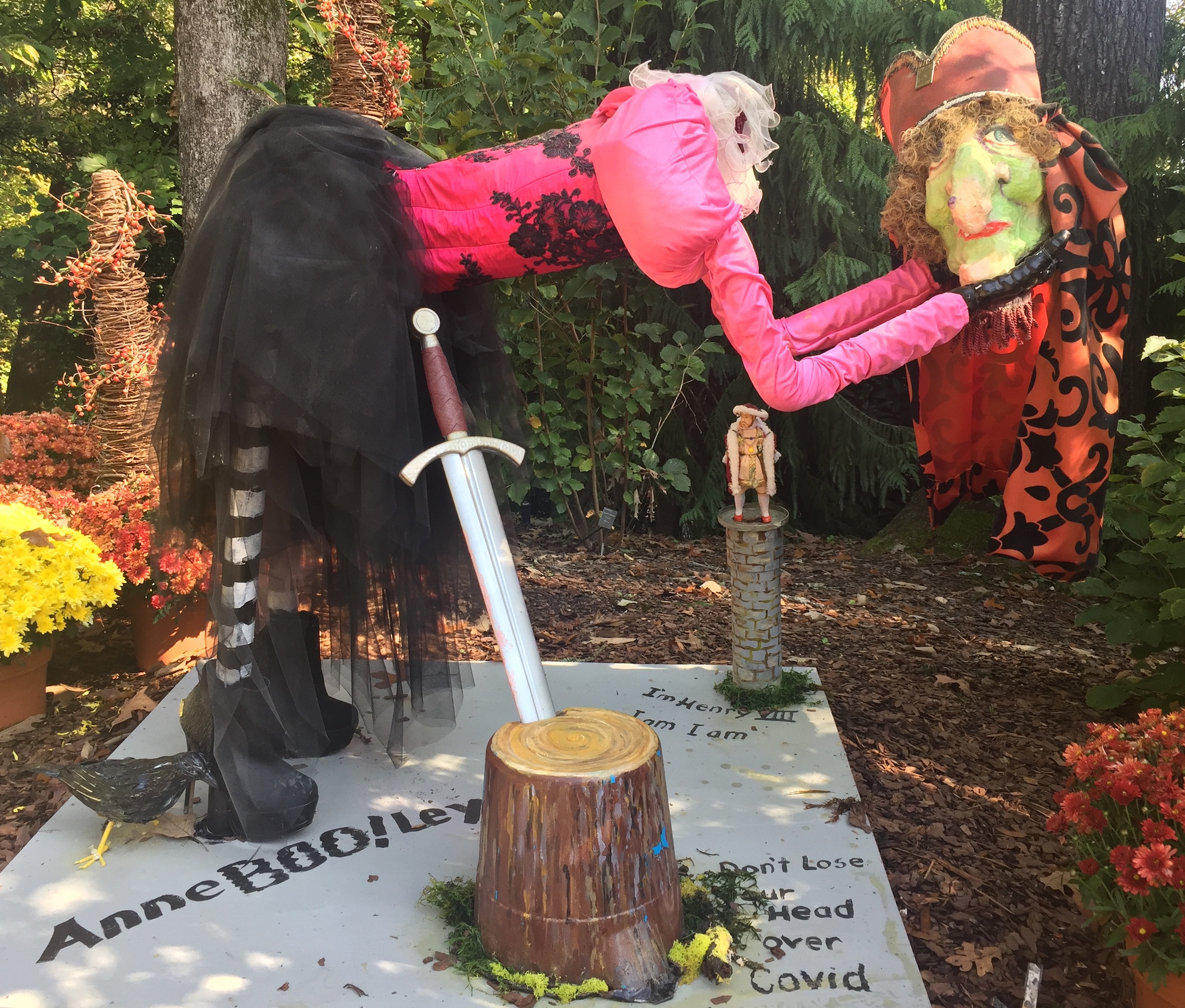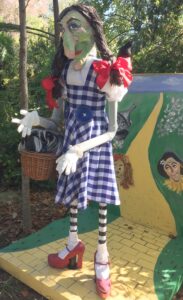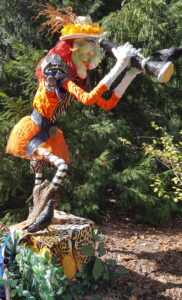 Annual Glitz & Glam Sale
All year long, we set aside glamorous clothes, furs, shoes, handbags and jewelry for our special Glitz and Glam Sale each fall. Every November, shoppers are invited to get their glam on and buy their holiday finery at Attic Treasures. There is something for everyone in the family, even the children.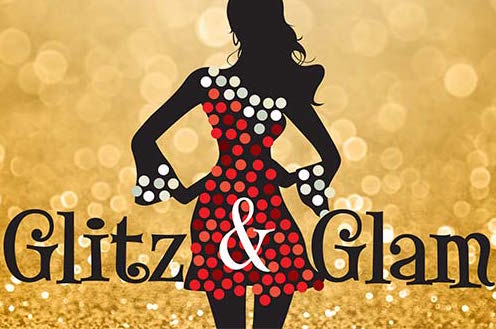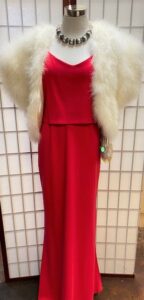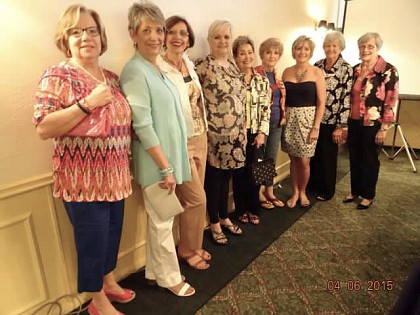 Fashion Shows
Our custom, on-your-site fashion shows, featuring Attic Treasures upscale clothing, shoes and accessories, are wildly popular!  If you would like to host a fashion show, contact us. Guests will have the opportunity to purchase the modeled items, including jewelry. You'll be surprised at the quality and pizzazz of our fashions!
March into Chick-fil-A®
In the spring, we partner with the Jett Ferry Road Chick-fil-A® in Dunwoody for this shoe extravaganza event. Customers, large and small, donate gently used shoes, and Chick-fil-A® gives them a free Original Chicken Sandwich – a win-win for all. Donated shoes are sold in the shop and proceeds fund shoe purchases for Operation School Bell® students, some of whom never had a new pair of shoes.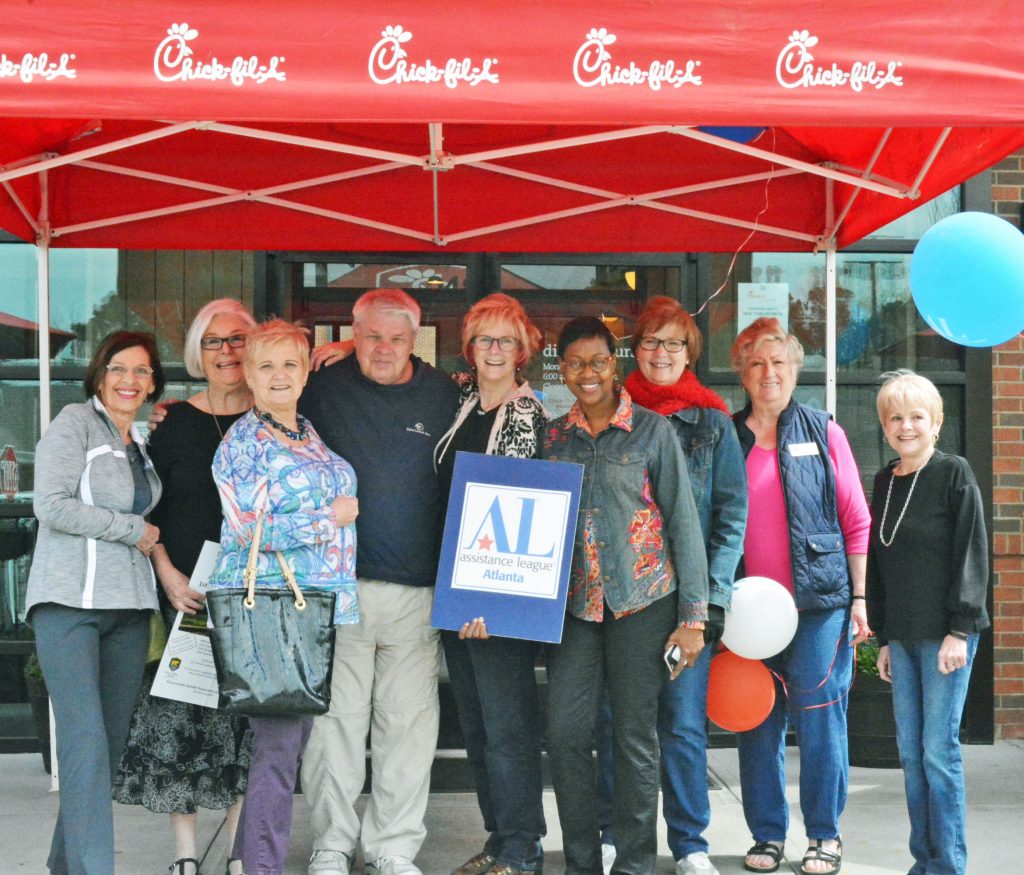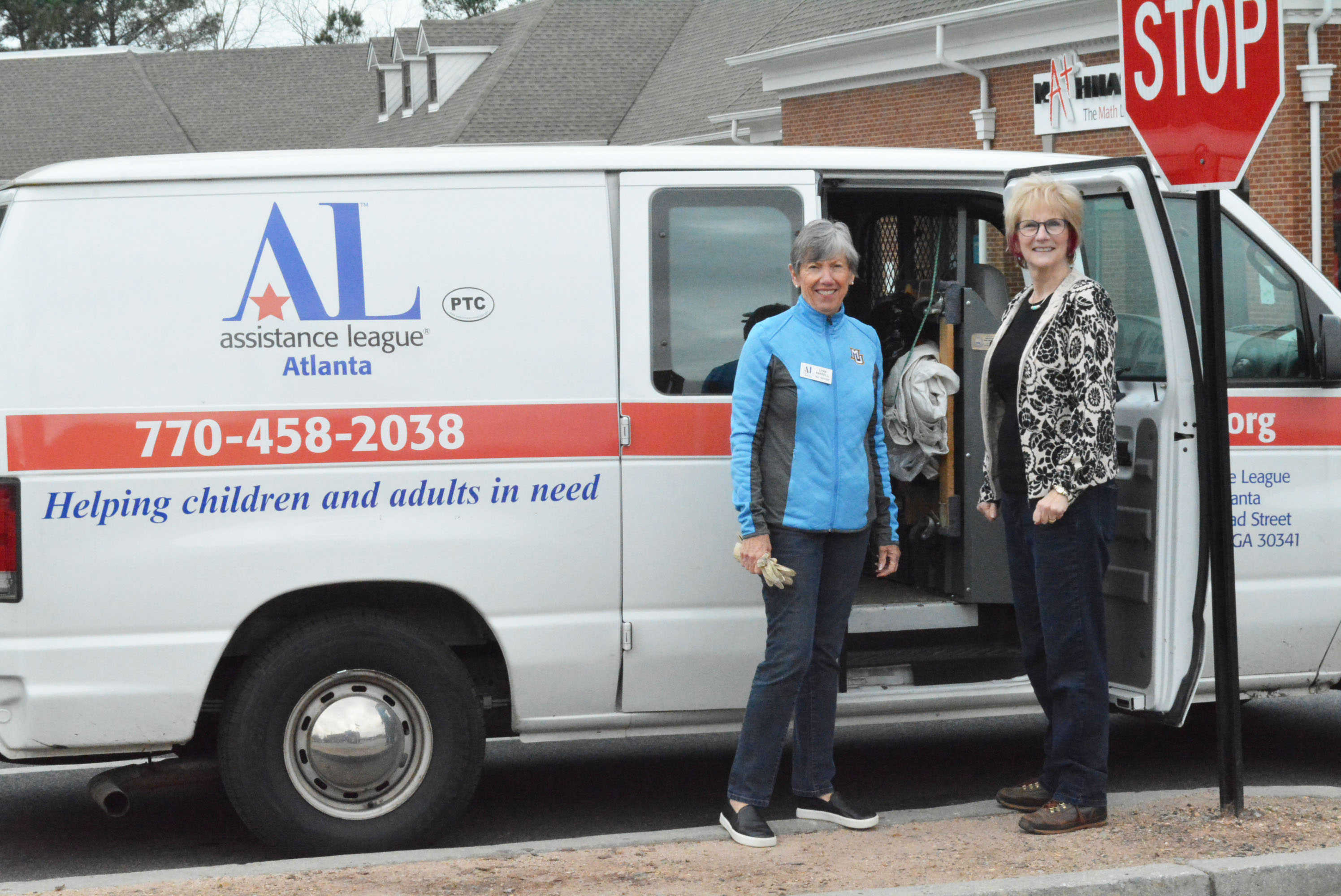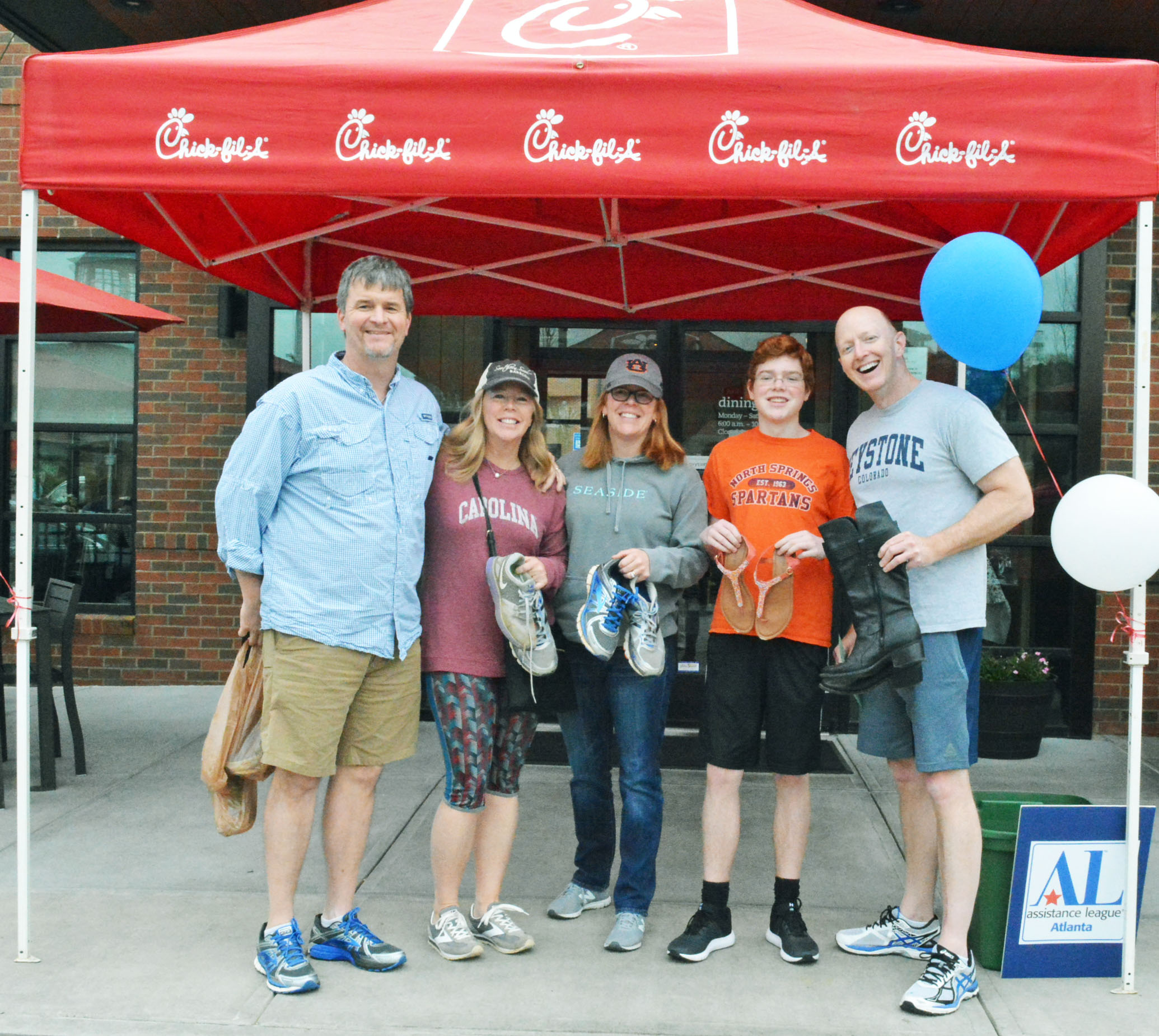 City of Peachtree Corners Festival
Our Philanthropic Center is located in Peachtree Corners, so we look forward to participating in the city's annual celebration. The festival features arts and crafts, live music, a car show, great food and free parking. At our Assistance League booth, we sold items from Attic Treasures. Our Halloween costumes were a big hit this year! We  also enjoyed sharing with those who stopped by our booth the good works we do through our philanthropic programs. This was the first year the festival was held in the new Peachtree Corners Town Green.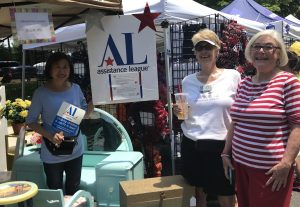 Dunwoody July 4 Parade
The Dunwoody July 4 parade is the largest in the state of Georgia. This event has become one of our long-standing traditions, having participated since 2004 – rain or shine! This year o
ur entourage included a decorated truck/float honoring essential workers during the recent COVID-19 pandemic, members walking along beside the truck and a convertible with our Chapter President, Ellen Frank, on board waving to the parade onlookers. It's fun and patriotic and we love doing it!