"Thank you very much for my daughter's school uniforms.  I did not have the funds to purchase her new school uniforms and I did not worry.  She came home from school with a shopping bag with quality uniforms & accessories.  Thanks so much for your generous donation to a grateful family."  TW, Atlanta
"My child has been coming to school every day now because she is not embarrassed about her clothes.  She feels good in her uniform and feels like she fit in."
"Thank you so much for the uniforms purchased for my daughter at Princeton elementary. I am more than grateful.  It is hard enough being a single mother, but it is even more difficult having a special needs child as well as other children in the home. Any and all help is appreciated as it is not often received."   C.C., Parent
"I have had multiple students, particularly homeless students residing in hotels, that only had 1-2 clothing outfits prior to receiving assistance from Operation School Bell. These families have often been uprooted from one living situation to the next and have been forced to leave belongings behind. The look on those children's faces when they receive the clothes is priceless! I'll never forget the responses when I delivered new clothes to a sibling set of 4…"We get to keep these?!" The things that most of us take for granted are truly cherished by those who have little. New, clean, clothes makes a huge impact on students on multiple levels (socially, emotionally, and even physically) and allows for them to focus on what's most important at school- learning."
Kim Roland, LCSW, School Social Worker
Clothing Students in Need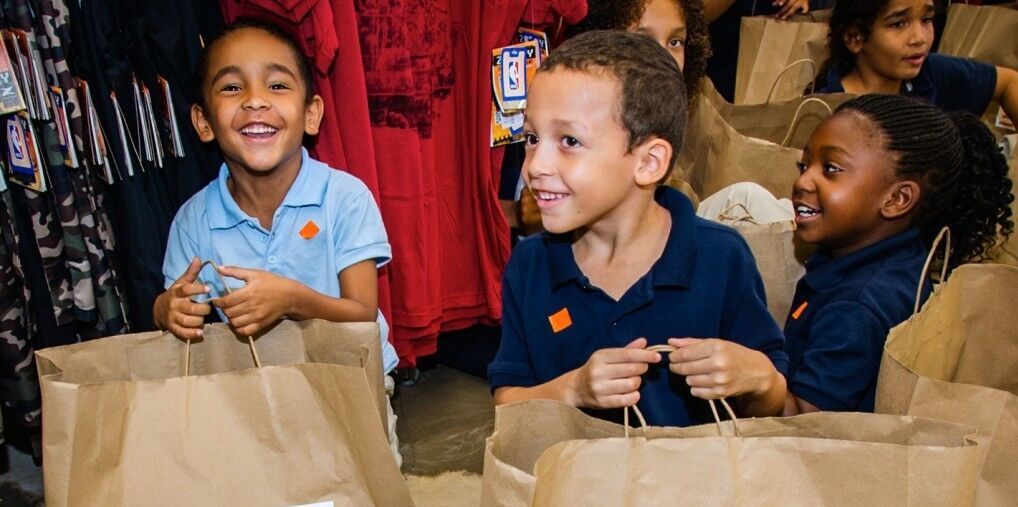 Operation School Bell® provides new clothing, uniforms, jackets, belts, shoes, socks, underwear, and hygiene kits to thousands of students in need throughout greater Atlanta. This national philanthropic program was founded by Assistance League in 1958. In 2019, the program provided 330,000 children with clothing and school supplies nationwide.
The cost of a week's elementary/middle school clothing ranges from $77 to $126.  This includes five polo shirts, two pairs of uniform pants, a six-pack of socks, a six-pack of underwear, a jacket, belt, hat, gloves, scarf, personal hygiene kit, and a pair of shoes. If the student is homeless or a fire victim, an additional pair of jeans and two shirts are provided.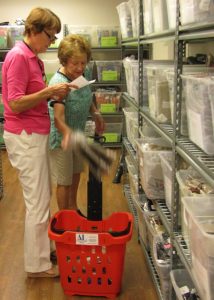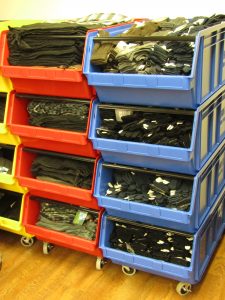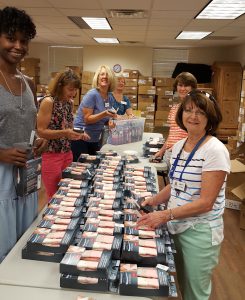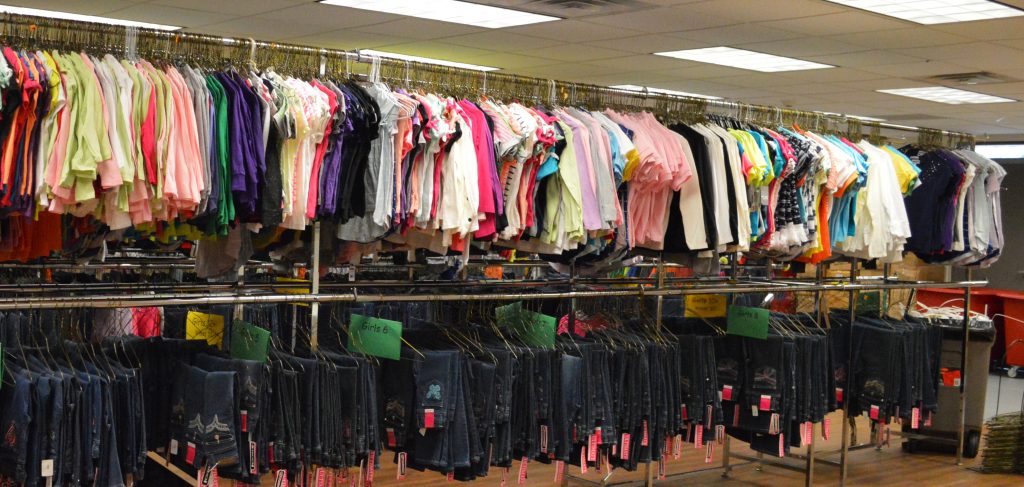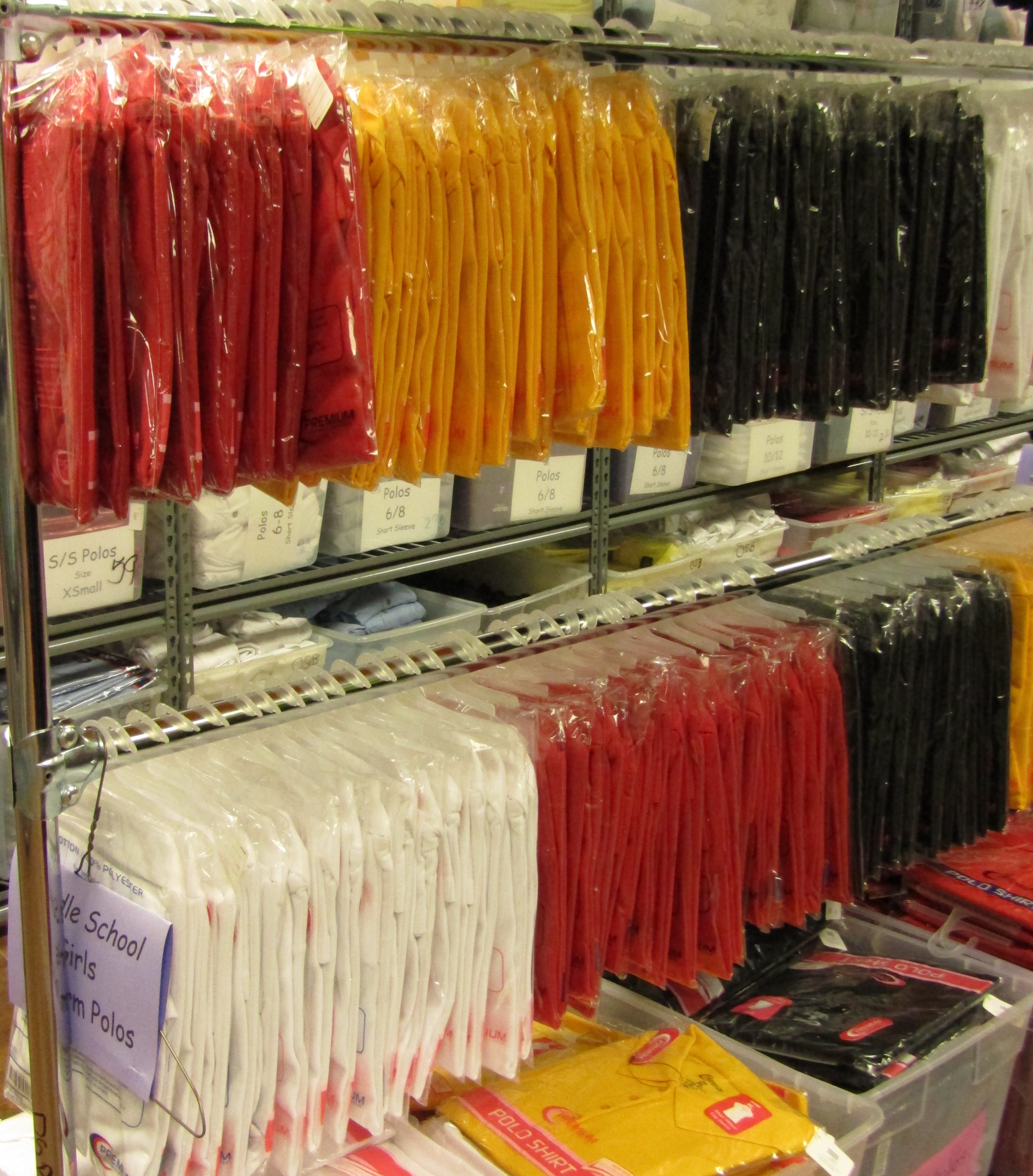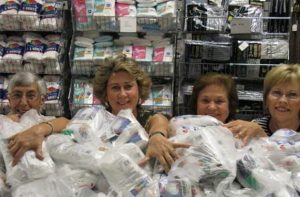 Assistance League of Atlanta is a 501(c)(3) charitable organization and donations are tax deductible.