"The generosity of Assistance League of Atlanta made an immediate difference in the lives of our newborns in the nursery and their families.  We would like to send our sincerest thanks to all those who contributed their resources and time in putting together the gift bags."
Grady Neonatal Intensive Care Unit Social Work Staff
"…your donations will help mothers who lack baby supplies due to …homelessness, domestic abuse, joblessness, low or no income with little or no support from their family or friends.  You have brought sunshine into the lives of new moms and new babies.  Grady First Steps program appreciates you and your gifts."
Sonya C., M.S.W., Supervisor
C. Turner, LCSW, Director, Social Services
Providing Layettes to Newborns
Throughout Atlanta, there are mothers in need who would not have proper clothing for their newborns were it not for Assistance League.  Each year Wee Help purchases new baby items, then assembles them into layettes and delivers the layette package to nine hospitals and medical centers in the Atlanta area.  Each layette contains a gown , sleeper, diapers, blanket, bottle, pacifiers, socks, and a hand-knitted cap.  Also included is a pamphlet in three languages with information about SIDS.
Bereavement layette packages are also provided.  In these layettes the clothing is all white, and a sympathy card and white teddy bear are provided for the family.
In the beginning, Wee Help member volunteers cut out gowns from a homemade pattern and sewed the specially-ordered fabric into gowns for newborns.  Today, member volunteers order all new items and then gather to assemble and package the layettes.  In  the fiscal year ending May 31, 2017, Assistance League of Atlanta delivered more than 1,250 newborn layettes to mothers in need.
Your gift of $50 will fund four newborn layettes.  If you would like to support this program, click here to make a donation.  Thank you for your support.
Network of Hospitals & Medical Centers
Atlanta Medical Center
Beacon of Hope
DeKalb Medical Center
Emory University Hospital Midtown
Grady Center for Pregnancy
Grady Memorial Hospital & Neonatal Intensive Care Unit
Grant Park Health Center
Gwinnett Medical Center
Hospice Atlanta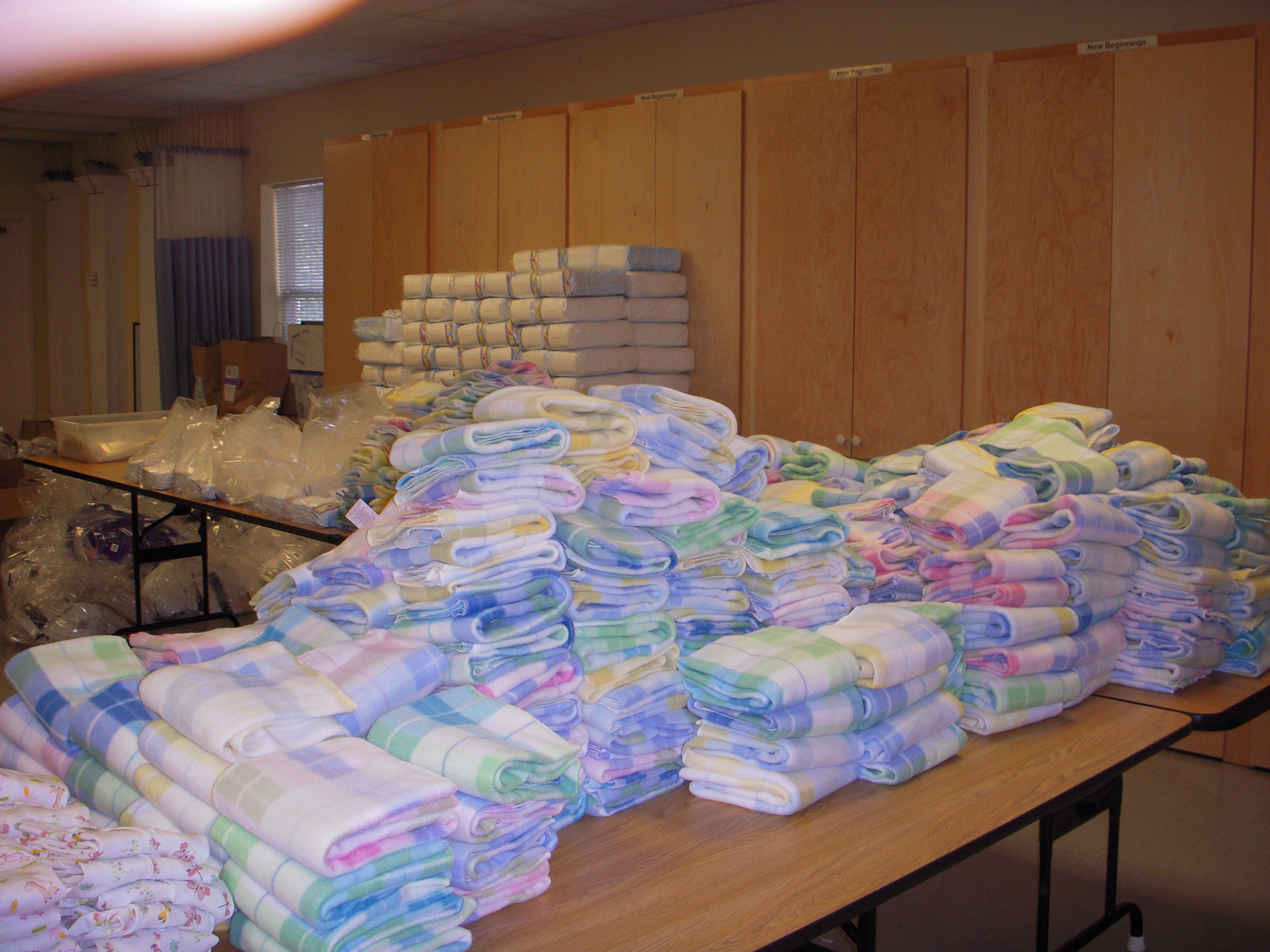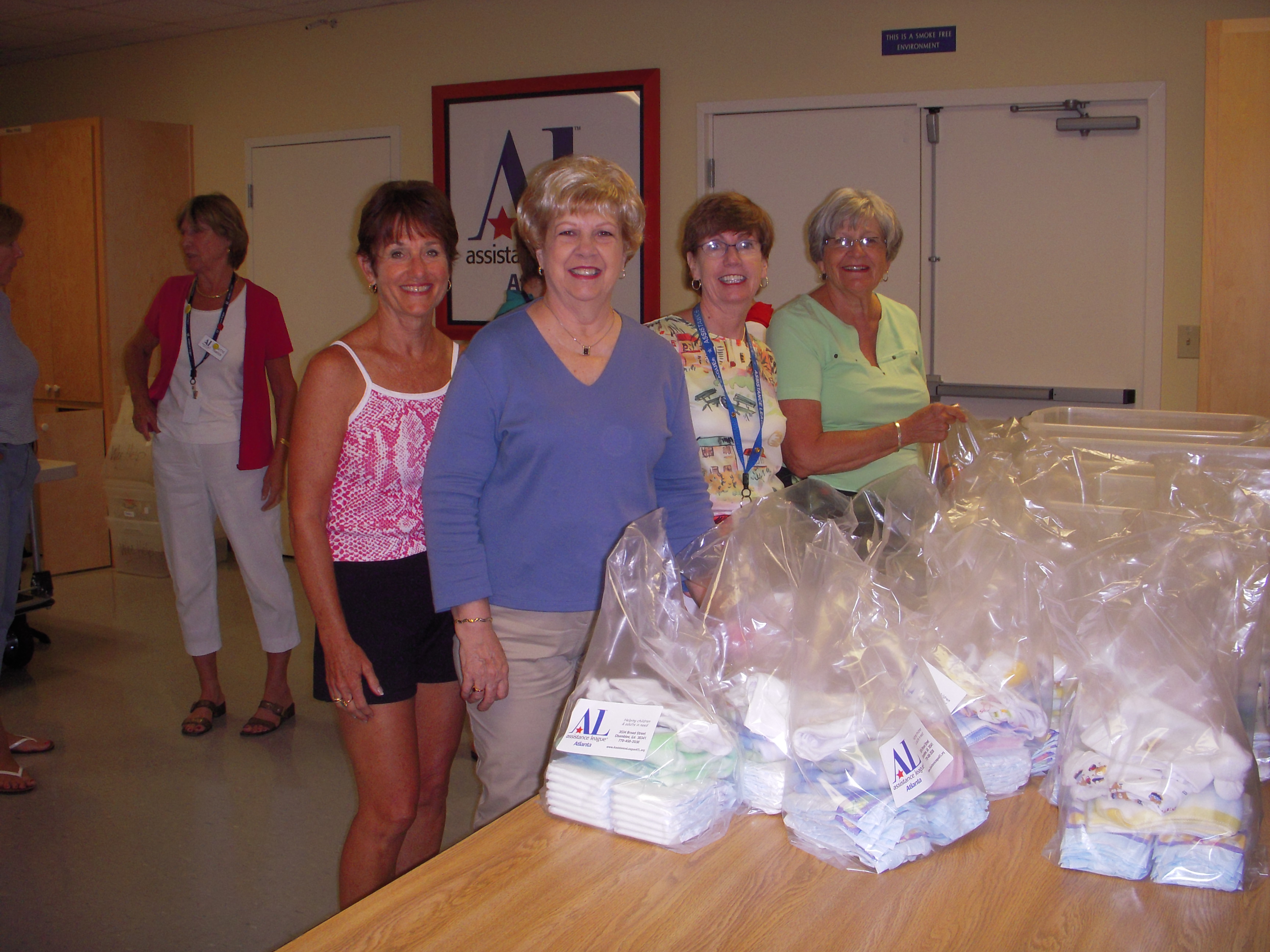 The Wee Help program needs your help knitting newborn baby caps for our layettes.
You don't knit?  We also welcome donations of yarn and help assembling the layettes.
Click here to download the knitting pattern or learn who to contact about quarterly help assembling layettes.
Assistance League of Atlanta is a 501(c)(3) charitable organization and donations are tax deductible.