"New Beginnings has been instrumental in helping us to provide these daily-need items to our residents.  By providing the Center with toiletries, clothing, paper products, laundry detergent, and food donations.  New Beginnings allows the Center to focus our dollars on caring for the kids medical, psychological, and scholastic needs."
The Center for Children and Young Adults
"It is so valuable and humanizing and a very prideful thing to get clean.  We don't have the budget to purchase thousands of hygiene kits.  Without you we would nothave these kits, and our clients would not be able to get cleaned up."
Molly Williams, Community Relations Director, Gateway Center
Aiding the Homeless and Abused
New Beginnings works with social agencies in Atlanta to enrich the lives of more than 34,000 homeless and abused children and adults, helping them on their path to self-sufficiency.
This philanthropic program provides practical household goods, clothing, Assault Survivor Kits® and personal care items to those affected by abuse, domestic violence and homelessness.
Your donation of $25 will purchase two Assault Survivor Kits for assault victims to get basic clothing and hygiene kits for going home from crisis centers or 50 daily hygiene kits for homeless men to get cleaned up. Your donation of $100 will purchase a welcome basket for a family moving from homelessness to housing, and $50 will fund a household cleaning kit for these families.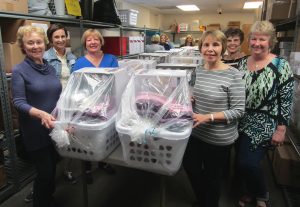 Network of Hospitals & Emergency Services
Center for Children & Young Adults
Day League (formerly DeKalb Rape Crisis Center)
Gateway Center
Grady Rape Crisis Center
Gwinnett Sexual Assault Center
Mary Hall Freedom House
Nicholas House
Norcross Cooperative Ministry/Gwinnett Homeless Outreach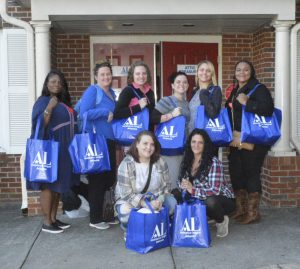 Assistance League of Atlanta is a 501(c)(3) charitable organization and donations are tax deductible.