"Newly admitted patients without proper clothes for therapy don't have to miss a single day of rehabilitation thanks to Assistance League of Atlanta."
Spinal Column, the magazine of Shepherd Center
"We really appreciate your donations to our clothes closet.  When patients have an emergency or need a bathing suit, we just grab something from the closet.  Your sweet treats and cards mean so much to our patients who can't go out for birthdays and whose families may live out of town."
Katie Blair, Shepherd Center Volunteer Services Assistant

Supporting Patient Rehabilitation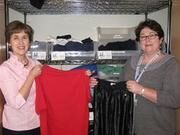 Shepherd Center is a 152-bed, state-of-the-art rehabilitation facility specializing in patients with catastrophic injuries.  Our Shepherd Center Patient Support supplies new clothing (long and short sleeved T-shirts as well as pants) appropriate for physical therapy to aid patients in their rehabilitation.  Assistance League of Atlanta also helps patients, many of whom are far from home, celebrate birthdays with a gift of a lightweight backpack that can be used to hold supplies when on outings. The program also works with Case Management to cover the cost of a piece of durable medical equipment that a patient needs but which their insurance does not cover.  During the 2022 – 2023 fiscal year Assistance League of Atlanta supported 540 patients.
"Many times our patients arrive from another hospital with a hospital gown and nothing else," said Alana Shepherd, founding board member of Shepherd Center.  "We get patients up and into therapy on their first day when possible, but not without the proper clothes.  Thanks to Assistance League, it's one less thing that stressed-out family members have to worry about."
When accidents happen, staff members get what they need from the clothes closet. "It's a wonderful thing to go to that closet and grab a pair of pants," said Gail Eckstein, Family Services Events Coordinator.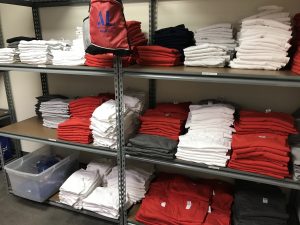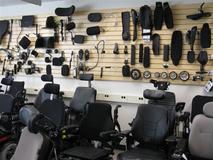 Assistance League of Atlanta is a 501(c)(3) charitable organization and donations are tax deductible.