Attic Treasures Thrift Shop
3534 Broad Street
Chamblee, GA 30341
(770) 458-2038
THRIFT SHOP and HOME STORE HOURS
Wednesday, Friday, Saturday: 10:00 a.m.-4:00 p.m.
Tuesday and Thursday: 10:00 a.m.-7:00 p.m.
First Sunday of every month: 1:00 p.m.- 4:00 p.m.
BACK DOOR DONATION HOURS
Monday: 10:00 a.m.-2:00 p.m.
Tuesday through Saturday: 10:00 a.m.-4:00 p.m.
POLICIES
We have a "NO RETURN" policy on all items purchased.
Great Reputation, Quality Merchandise, and Friendly Member Volunteers!
Attic Treasures is a nonprofit thrift shop owned and operated by Assistance League of Atlanta. Located in Chamblee, Georgia, across from the post office, the thrift shop offers good quality, gently used clothing for the whole family as well as household items, books, jewelry, antiques, collectibles, and  furniture at affordable prices.
Come shop with us!
Join our e-mail list to receive the weekly Shopper News and other Assistance League information.
Shopping at Attic Treasures Helps Those at Risk
Proceeds from Attic Treasures Thrift Shop are the major source of funding for our philanthropic programs, which help children and adults in need throughout greater Atlanta. Every time you donate an item for resale in the thrift shop, make a purchase, or make a monetary donation, you are helping those at risk.
You may bring your donations of gently used items to the Donation Door of our thrift shop located at 3534 Broad Street in Chamblee (30341) on Monday, 10 a.m. to 2 p.m., Tuesday through Saturday from 10 a.m. to 4 p.m. Tax receipts are provided.
Thrift Shopping Stretches Your Shopping Dollars
You will find an ever-changing selection of good quality, gently used clothing for every member of your family – women, men, and children – at wallet-friendly prices.  Much of our kids' clothing is donated from consignment shops with the tags still on the garments.
Most clothing items are priced between $3 and $10; you can put a whole outfit together for less than $25.  Shoes are $6, accessories range from $2 to $6, and jewelry is value priced.  You will find labels such as Banana Republic, Gap, Talbots, Ann Taylor and Ann Taylor Loft, Ralph Lauren, and more.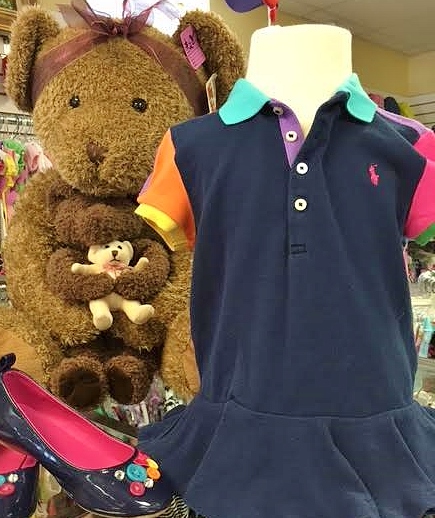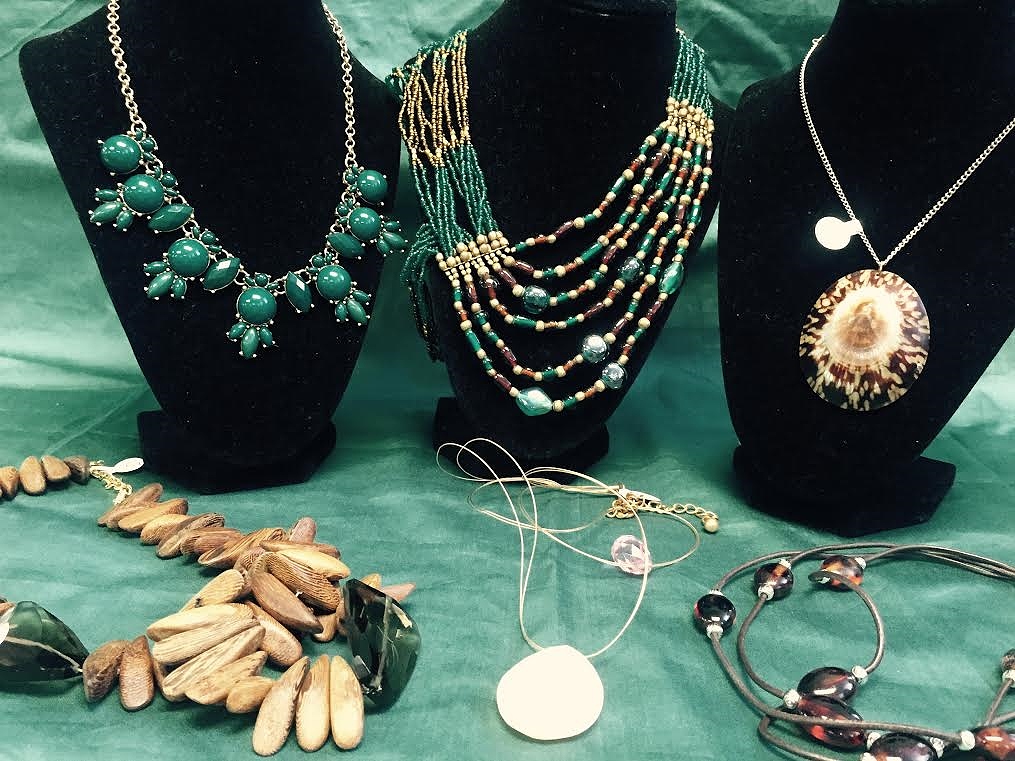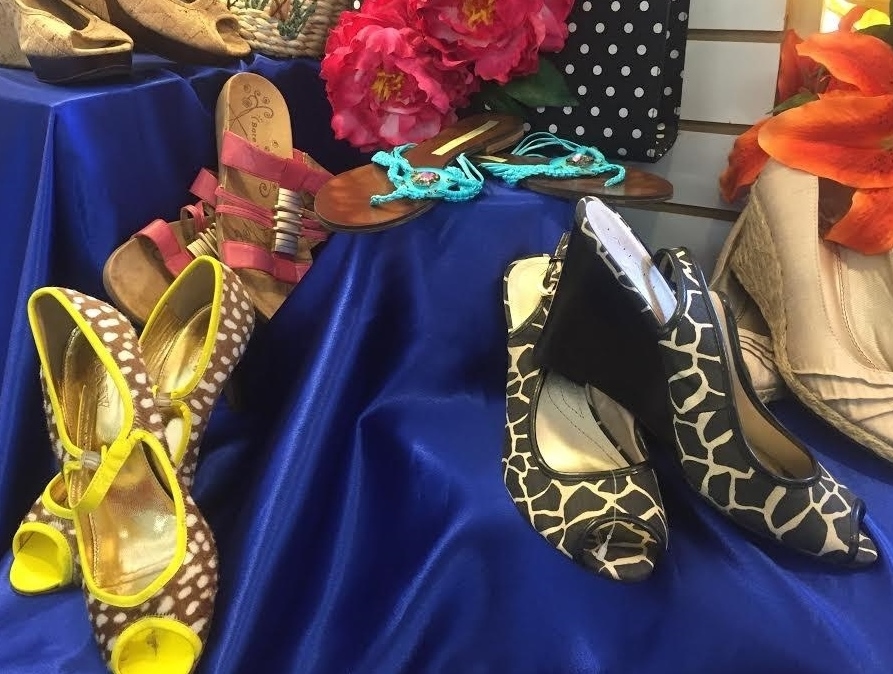 The shop features an eye-catching selection of collectibles, gifts, antiques, and jewelry, and a wide collection of books, CDs and DVDs. Framed art and furniture are also available upstairs in our Home Store. The housewares department includes many practical items as well as decorative accessories. You can find everything you need for a starter kitchen – dishes, flatware, glasses, place mats, napkins, cookware, and more.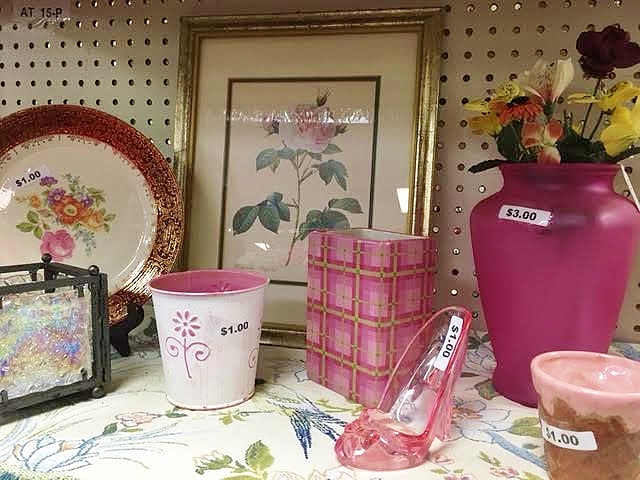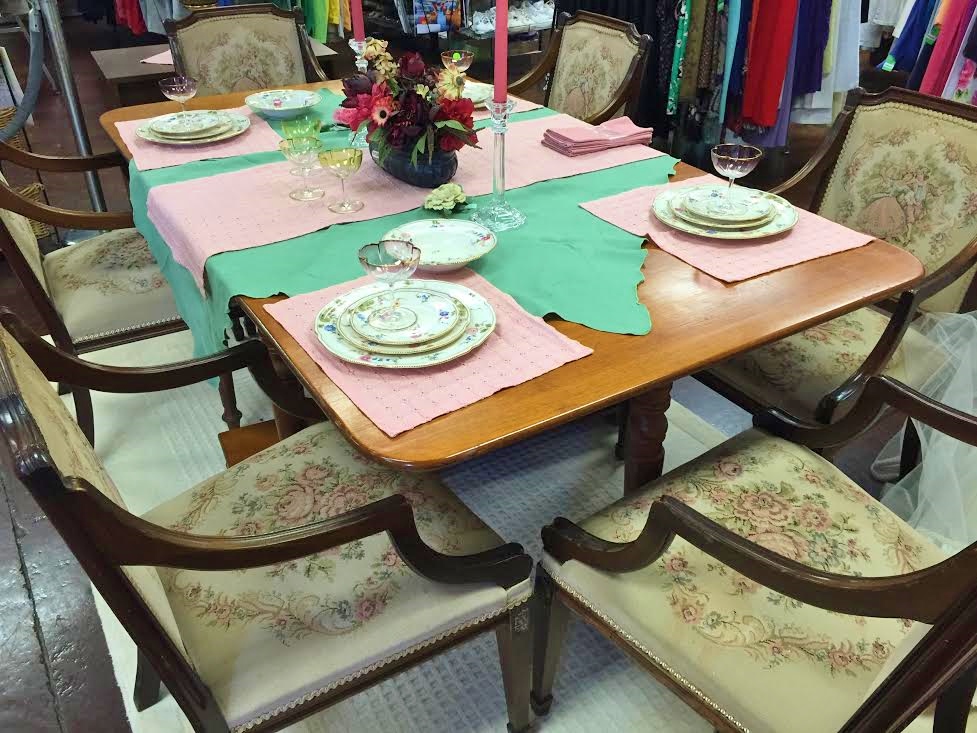 Thrift Shopping is Good for the Environment
Thrift shopping is viewed by many as "green" shopping. This robust "repurposing market" lowers our carbon footprint by saving valuable energy and landfill space.
"Thrift shopping is also a poetic gesture: The profits from the sale of repurposed products in charity-run thrift stores directly promote the repurposing of lives in need. Not only do we avoid product waste, through our contributions we help to avoid the waste of another human's life. This, in turn helps our community." (excerpt from "Green shopping: Don't say 'eww,' to thrift stores," by Amy Hardin Turosak, March 2, 2009)
Run Completely by Member Volunteers
Member volunteers handle every aspect of Attic Treasures' operation – beginning with carefully sorting through all donations received at our donation door. Only items in good working condition and clothing ready to wear make it to our shop.
Each week, talented Assistance League members arrange attractive items in our windows, on bookcases and shelves, and on our clothing displays.
Members assist shoppers with merchandise and process sales at our computerized check-out counter. We accept cash, credit, and debit cards but no longer accept personal checks.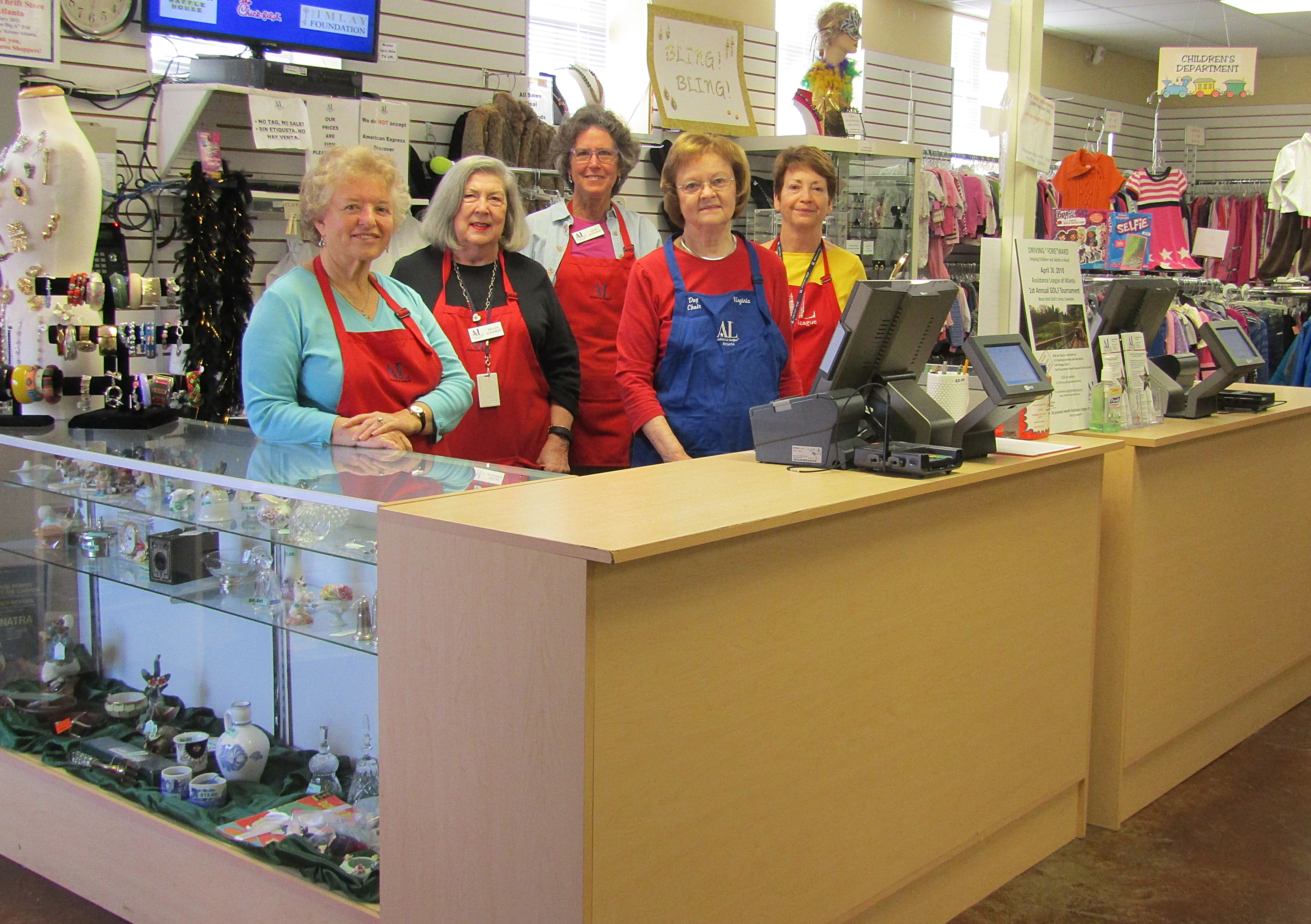 Come Shop at Attic Treasures
We are closed on Mondays to restock our shop, and you can find the newest merchandise ready for sale on Tuesday mornings.  We are now open on the first Sunday of the month from 1:00 p.m. to 4:00 p.m.
Come visit our thrift store and shop with us. You will find bargains for yourself and, at the same time, help Assistance League help children and adults in need throughout the local community.
Subscribe to Our E-mail List
Be the first to know! Subscribe to Attic Treasures Shopper News, a weekly e-mail, powered by Constant Contact, that announces our focus areas and sales. To subscribe, click here.
Merchandise donations accepted Mondays, 10 a.m. to 2 p.m., Tuesday -Saturday, 10 a.m. to 4 p.m. at our donation door located in the same building as the thrift shop.
Assistance League of Atlanta is a 501(c)(3) charitable organization and donations are tax deductible.