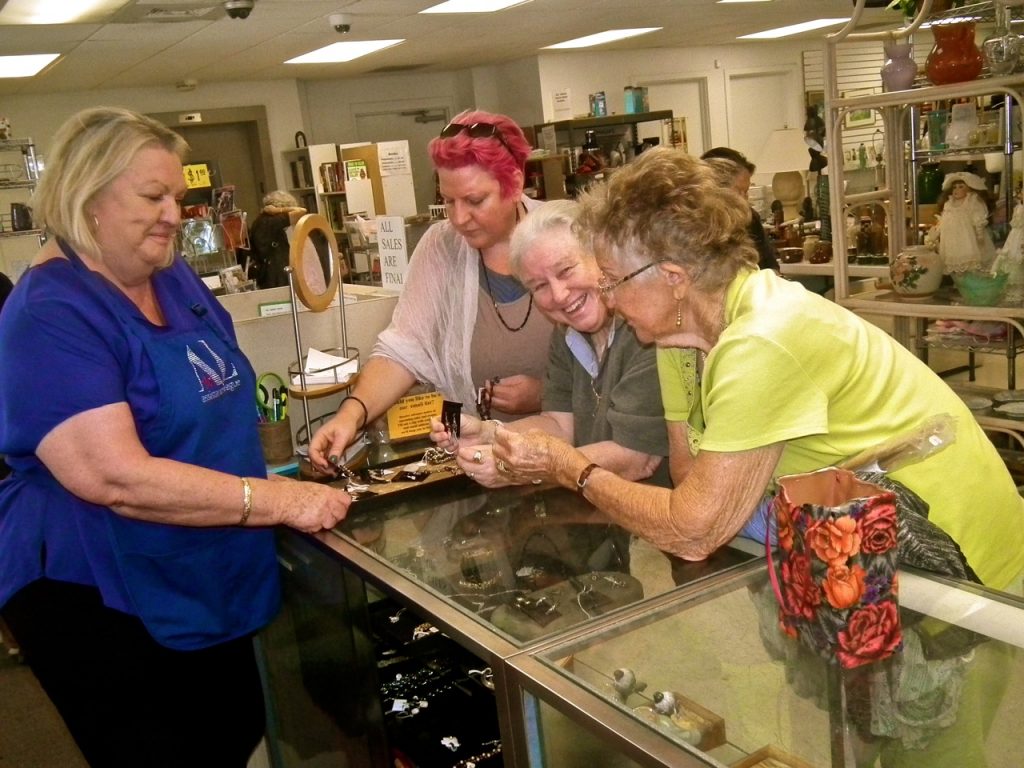 FIND GREAT BARAGAINS & FANTASTIC TREASURE
Our customers are always astounded by the great stuff they find in our Thrift Shop. Here are three of them who found some cool jewelry at our main checkout counter. We also have a bid box for items of special interest. Interested? Drop by to inspect our jewelry items, art and much more. Bids are taken at our Thrift Shop location only. No online or phone bids.
Thrift Shop Days and Hours
Thrift Shop Hours and Days
We're open Tuesday, Thursday and Saturday only. 9:30 am to 3:00 pm.
See you there!