We Offer Treasure of All Types for You!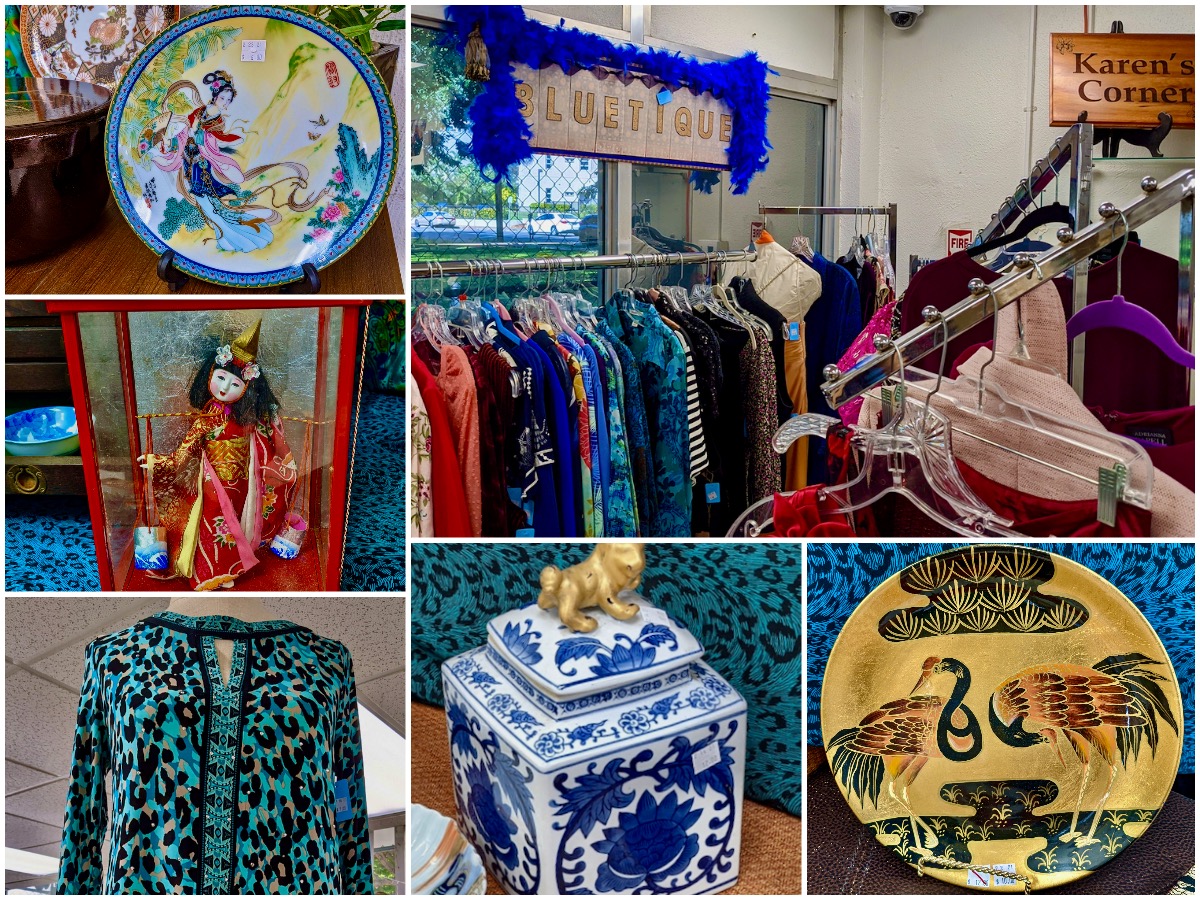 Assistance League of Hawaii's Thrift Shop features all kinds of gently used merchandise available for purchase at very reasonable prices. We have art, furniture, small household appliances, beauty aids (mirrors, jewel cases, etc.), fine china, kitchen gadgets, books, records, CDs, greeting cards, and an assortment of men's and women's apparel for all occasions. Our "Blue Boutique" is where you can find specialty fashions meant to dazzle and impress.
The Thrift Store is open on Tuesdays and Thursdays from 9:30 am to 1:00 pm and on Saturdays from 9:30 am to 3:00pm.
Be sure to also check our showcase merchandise available in our Bid Box.
Purchase of our Thrift Shop items help support our programs which serve many Hawaii families and school children.