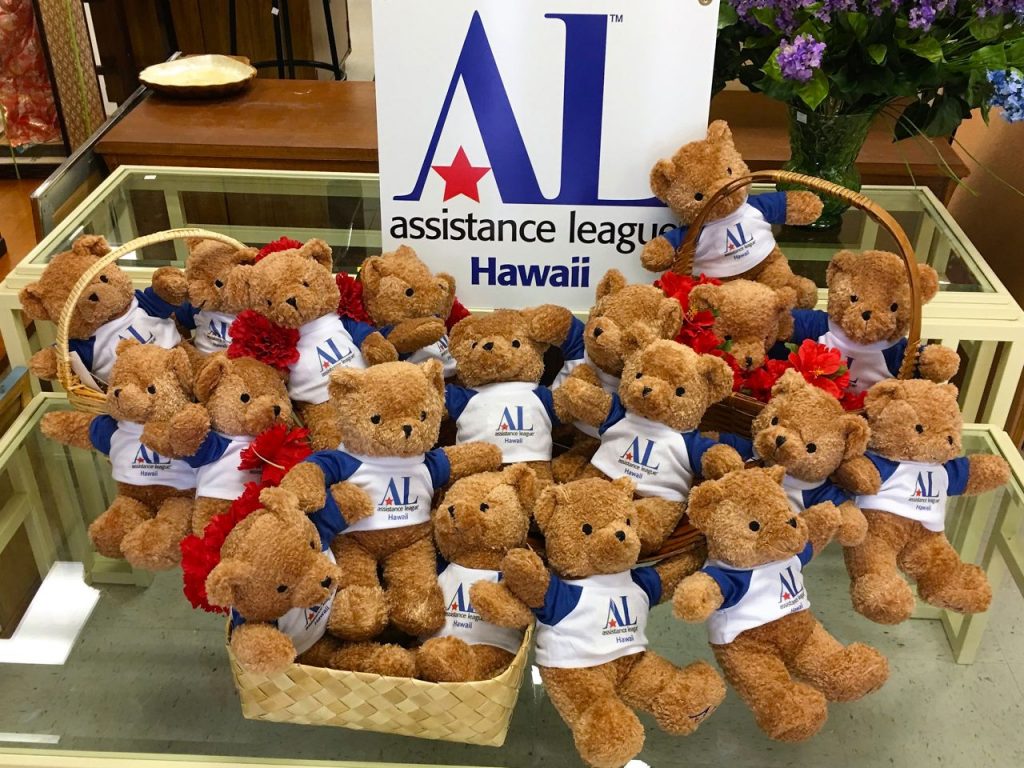 Humanitarian needs are met for all age groups through the We Care Program.
Malama Bears are given to police and fire stations, life flight services, sex abuse treatment centers, and "safe homes". They are given to children in trauma in hospital emergency rooms and hospice centers.
Layettes are provided to new mothers in need in local hospital maternity wards. We Care members assemble sets for each baby and deliver these to local hospitals.
Educational activity kits are given by We Care to children in hospital emergency waiting rooms.
Kale Kipa assists clients transitioning from Foster Care to independent living. We Care provides household items and needed clothing.
Domestic Violence Action Center is dedicated to effectively addressing domestic violence through compassionate direct services and informed technical assistance. We Care provides one-way bus passes and diapers.
 Youth Outreach is a safe haven for homeless teens in Waikiki. We Care provides bus passes, clothing, and personal hygiene items.
 Shriners Hospital for Children in Honolulu provides specialized care to children regardless of the family's ability to pay. We Care donates 150 Teddy Bears each year and supplies drawing pads, colored pads, colored pens and pencils, Word Search Books, Sudoku books, Rubik's Cubes, and adult word games and coloring for teenage patients.
We Care
Packing and delivering layettes and Care Bears to medical facilities in the state is one of the functions of our We Care program.