Honda Corporation – Helpful After the Holidays
Assistance League of Irvine is honored to be the recipient of a Honda Corporation "Helpful After the Holidays" donation of $2,000 to help clothe Irvine's children in need. The funds were used to purchase school clothing and supplies through AL Irvine's Operation School Bell® program, which will serve nearly 800 income-qualified students this academic year.
Four Helpful Honda representatives joined Assistance League of Irvine volunteers Feb. 3 at Target North in Irvine for an Operation School Bell shopping event. Students, accompanied by their parents, selected school-appropriate clothing, shoes and a jacket. Students also received a backpack and a hygiene kit prepared by Assistance League of Irvine's teen auxiliary, Assisteens®.
"We were absolutely thrilled to receive the donation," said Jill Housky, AL Irvine president. "Purchasing school clothing, including shoes and a jacket, averages $100 per child. The Honda donation will allow us to clothe even more students from low- and extremely-low income families living in Irvine."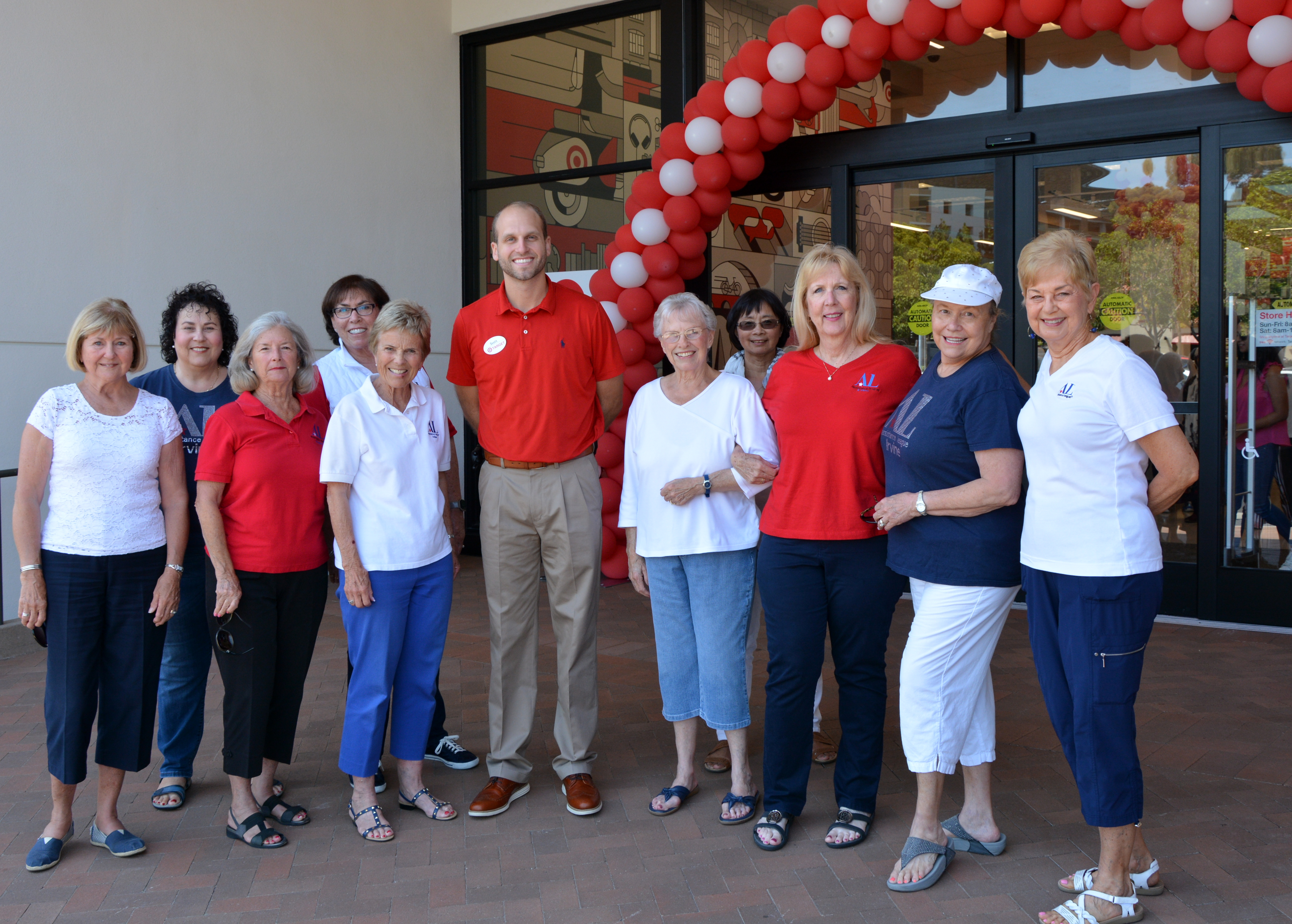 A Big Thank You to Target
Assistance League® of Irvine was awarded $2,000 by the Target Foundation in celebration of the grand opening of Irvine's newest Target store in University Center across from University of California at Irvine (UCI). The donation will help underwrite the cost of new school clothing and supplies for children from income-qualified families attending Irvine Unified School District (IUSD). Last year Assistance League of Irvine clothed 747 IUSD students through our Operation School Bell® program.
Earlier this summer we celebrated the opening of the University Center UCI Target with store manager Scott Timpani. 
Want to make an impact in our community? Join our team of volunteers! There's no better feeling than knowing your efforts are helping families in need.