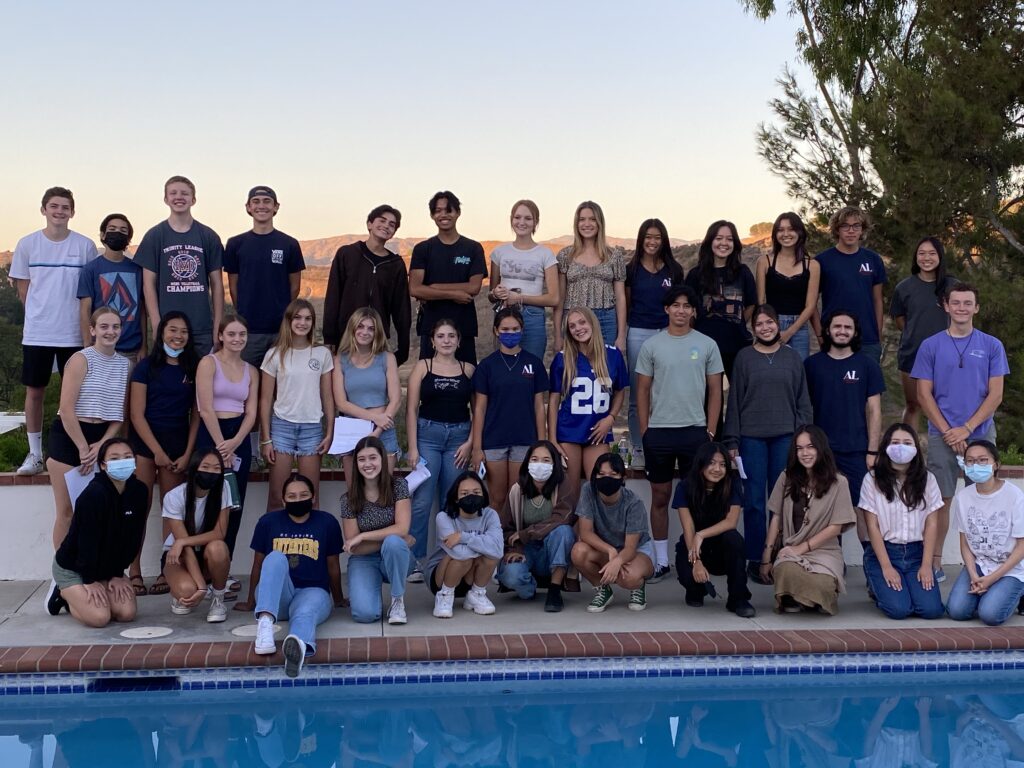 Assisteens® Auxiliary
Teens learn to give back!
Assisteens Auxiliary provides community volunteer opportunities for approximately 58 young people in grades 7 through 12.  Its goals are to develop a sense of community responsibility, self-reliance, personal responsibility, poise, and public speaking and leadership skills.
Assisteens' members provide over 1800 hours of service to the Santa Ana community in 2018-2019. Assisteens work in Operation School Bell® and make the hygiene kits that go into the students' backpacks. They contribute canned foods to Assistance League of Santa Ana's SOC it to Hunger campaign every month and help out at open air food distribution events. Assisteens also volunteer at Gift of Giving spreading cheer, serving food and acting as face painting and cookie decorating leaders.  They participate in the holiday event at French Park Senior Care Facility passing out gifts and singing carols with the residents. Assisteens work side-by-side with chapter members in the Thrift Shop, and also participate in chapter fundraising events.
Members meet once a month on a Sunday in the Chapter House.  Several times a year, guest speakers are invited to present topics of interest.  Social and fundraising events are held throughout the year. Parent participation in the Assisteens program is encouraged.
Because of the number of programs and activities, there are many opportunities to develop leadership skills and receive training that will benefit members for a lifetime.
For more information, please call Assistance League of Santa Ana at (714) 664-0547 or email admin@assistkids.org.
Kira talks about her Assisteen experience:  "Being an Assisteen has really raised my awareness for people who are less fortunate than I.  While working at Operation School Bell, the best part of the day was seeing the pure happiness in the children as they tried on cool shoes and showed off their new backpacks to their parents.  It's the simple things in life that really make a difference in a person.  Giving back is truly more rewarding than receiving and being an Assisteen only proves that more."
Here's what Sara has to say: "My favorite part of being an Assisteen is meeting new people when I am working in the Thrift Shop or during Operation School Bell."
Gwenn has this to add:  "I like being an Assisteen because we are able to give back to the community while also having fun. We actively volunteer and can see the value of our work through interacting with the people we help."