Our Location
Assistance League of
Santa Ana Thrift Shop
1028 West Second Street
Santa Ana CA 92703
Click here for Google Map
Store Hours
Tues – Friday 10:00 am – 4:00 pm
Saturday 10:00 am – 2:00 pm
Closed Sundays and Mondays and all major holidays
eBay Sales
Upcoming Events
  Stop by every Wednesday for a Surprise Sale!
National Thrift Shop Day Sale! Everything is 50% off –
August 17, 2017
Help our philanthropies!
Great Reputation, Quality Merchandise,
and Friendly Member Volunteers!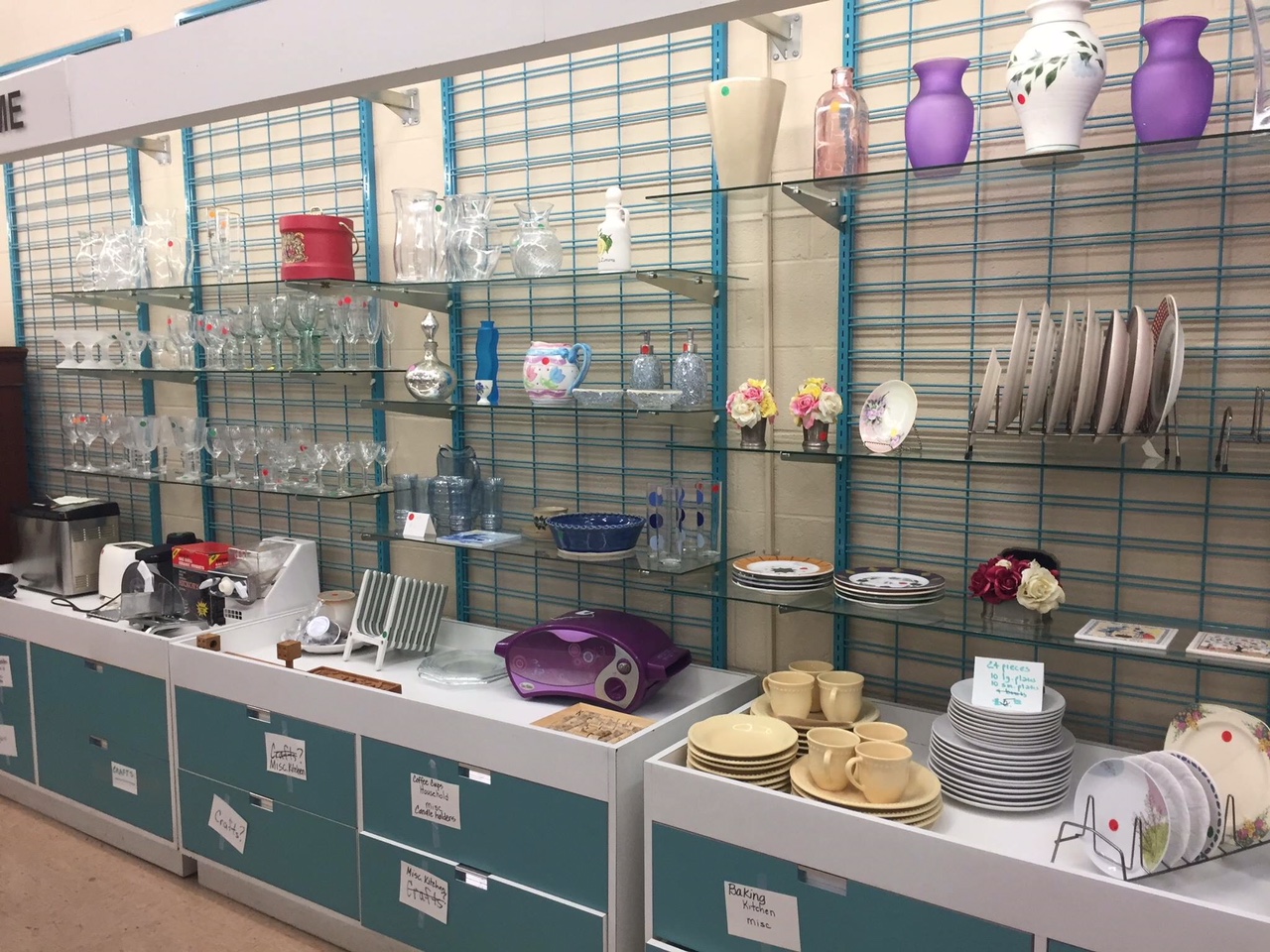 The thrift shop is the main source of funding for our seven philanthropic programs.  It is staffed and managed entirely by our member volunteers.  We are proud of our reputation as one of the best and friendliest thrift shops in Santa Ana. Our members work hard to make sure the merchandise is always good quality, clean, and priced fairly.  Come see for yourself!
We offer quality merchandise, including a selection of antiques, and collectibles, men's, women's, and children's apparel and shoes, books for every age, baby clothes and accessories, sporting goods, toys, housewares, linens, home decor, furniture, seasonal items, and jewelry, all at affordable prices.  Our Top Drawer area racks contain better clothing lines, some never even worn.
Our members work hard to sort, clean, and price donations
Vintage and Collectibles Sale!
?VINTAGE & COLLECTIBLE SALE!Assistance League of Santa Ana | May 8 – 11thBrowse through an exclusive estate collection of vintage treasures. From fireplace pieces to marble statues. Don't miss out of all the treasures!Event page: https://bit.ly/2q7Bp03

Posted by Assistance League of Santa Ana on Thursday, April 5, 2018
VINTAGE SALE
May 8 – May 11
10:oo am – 4:00 pm
Please bring your "gently used" items to the Receiving door located to the left of the thrift shop entrance.  Knock on the door, wait, and we will assist you in dropping off your items.
For safety reasons, donations are accepted only during business hours.  Please, do NOT leave items outside when we are closed, as they will be damaged by the weather.  We have a pick up service for large pieces of furniture in the immediate area.
DONATION GUIDELINES
Please, NO broken or damaged household items.
Please, NO significantly damaged, torn, or stained clothing items.
Due to space limitations, we can NOT accept the following items:
Mattresses of any kind
Food items
Cars or motorcycles
Infant car seats