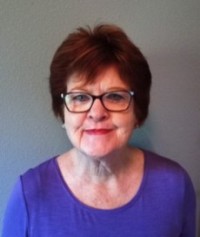 Assistance League of Boise (ALB) is a philanthropic organization united in purpose and dedicated to making local lives in Ada County better. As the new year begins amidst the worst crisis most of us will ever see, ALB will continue to be a "Ray of Hope" for all we serve.
The outstanding volunteers who make up our 2020-2021 Board are: Sandy Collins, President-Elect; Terry Loofbourrow, Secretary; Kathy Henkel, Treasurer; Marilyn Girard, VP Administration; Christy Smith, VP Education; Lynn Mounier, VP Marketing; Kay McGee, VP Membership; Wendy Hartman, VP Philanthropy; Cheryl Bruehl, VP Resource; Regina Aiyar, VP Strategic Planning; Judy Beam, VP Technology; and Karen Menz, Parliamentarian.
In recent years, each new president and board have selected a symbol to try to demonstrate how the new president wants to represent ALB to those we serve. This year, we hope to continue to light up Ada County with our ALB "Rays of Hope". Our "rays" of course are our core philanthropies that ALB has volunteered and guided to their success in our community. And "hope" is that our efforts are building self-esteem in children by providing new clothes, helping young adults with living necessities, providing wigs for hair loss victims due to illness, providing the hearing impaired with a chance to hear, and so much more.
It is indeed an uncertain time, and the community needs us more than ever to meet the challenges before us. That is our commitment.
I am delighted to be the President of this 40-year old chapter and proud of what we do for our local community.
-Kathy Palmrose, President, Assistance League of Boise