Operation School Supplies
Preparing Students for Success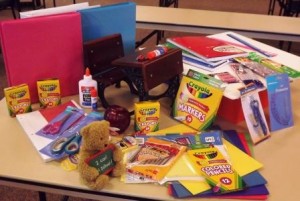 Remember going back to school in the fall with a brand new box of crayons and pencils?  Since 1996, Assistance League of Boise members provide brand new school supplies to ensure all students are ready for school. Our volunteers purchase, assemble and distribute items requested by participating Ada County schools in May in preparation for the start of the following school year.
Making A Difference
Serving Children In Need Throughout Ada County Public Schools Since 1996
Operation School Supplies is a very large program requiring a large budget and approximately two weeks in May for volunteers to sort and package each school's requested list of supplies, and support pickup of the many boxes from schools throughout Ada County.
Please contact the counselor of the school your student will be attending and they will be able to assist with supply needs.
"We are so thankful for the Assistance League of Boise. As students come back to school, they are instrumental in helping families that need a little extra help get connected to the school supplies. In addition, they make this resource available at the students' schools through coordinated efforts. We know this takes a lot of time and effort on their end and we appreciate it!"
— Sara, Boise School District Community Schools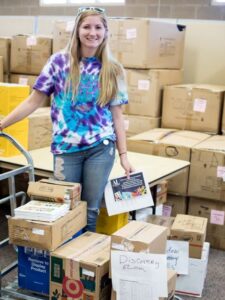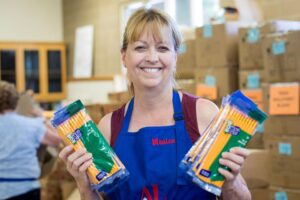 Better Together
Assistance League of Boise would like to thank the following grantors and businesses for their support of Operation School Supplies: