ktvb.com
By ktvb.com – Feb 17, 2023
Assistance League of Boise providing brand-new clothes to students in need
Assistance League of Boise's volunteers have been working hard this month to provide middle school and junior high students brand new clothing in conjunction with their Operation School Bell Teen Retail program. Teaming up with the retail mogul JCPenny's have given teenage students confidence by providing much needed clothing at no cost to the students. Roughly 800 students from nearly 30 different schools in Boise, Kuna and West Ada School Districts participated in Teen Retail in February.
Idaho Press
By IDAHO PRESS STAFF newsroom@idahopress.com – February 5, 2023
Assistance League of Boise distributes books to Ada County elementary schools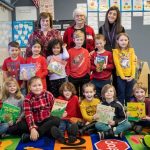 BOISE — Assistance League of Boise has once again found a way to support our community by placing books in the hands of children. Assistance League chapters all over the country participate in what is deemed Action Week.
Working closely with the Boise School districts, the Assistance League of Boise was able to identify a unique solution for the literacy needs of elementary school students in the Treasure Valley. ALB purchased and distributed 78 sets of decodable books called "The Frog Series." Decodable books encourage children to sound out words using a learned decoding strategy rather than guessing from pictures.
Funding for Action Week is generated from community donations, private contributions, grants and proceeds from the sales at ALB's thrift shop in Garden City.
ktvb.com
By ktvb.com – 4:39 PM MDT August 8, 2022
Assistance League of Boise providing school supplies for kids in need
"Operation School Supplies" provides supplies to about 12,000 elementary and middle school children to help them with the start of the school year.
Idaho Press
By IDAHO PRESS STAFF newsroom@idahopress.com – March 27, 2022
Good Day: Helping Dreams Come True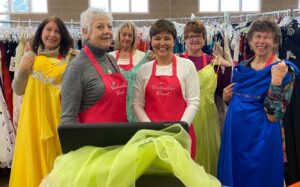 BOISE — Assistance League of Boise is again offering "Cinderella's Closet," a program offering prom wear for reduced rental rates to Ada County high school students. With ID, students can rent formal dresses and tuxedos for $20, which covers the cost of cleaning.
Cinderella's Closet launches next Saturday, April 2, from 11 a.m. to 5 p.m., and for the rest of April on Saturdays from 11 a.m. to 5 p.m. and Wednesdays from 4 p.m. to 8 p.m.
Organizers from Assistance League say that prom can be a milestone in a young person's life and Cinderella's Closet can help many Ada County high school kids have a magical evening that might not otherwise be possible. There are over five hundred dresses available to rent, as well as tuxedos with a vest and tie or bowtie.
Donations of gently used gowns, tuxedos and formal wear for Cinderella's Closet can be dropped off at the Assistance League thrift shop at 5825 N Glenwood Street, Garden City.
Idaho Press
By IDAHO PRESS STAFF newsroom@idahopress.com – September 19, 2021
Operation School Bell where 'magic happens'
GARDEN CITY — After a year of modified operations due to the pandemic, Assistance League of Boise will again be providing new school clothes for 3,700 elementary students at 80 local schools through Operation School Bell.
Since 1990, Assistance League of Boise has worked closely with the school districts to provide brand new clothing to students with the greatest needs. Students are transported to Operation School Bell to "shop" and are outfitted from head to toe with the help of volunteers. Each year, volunteers work approximately 7,100 hours in preparation time ordering clothes, tagging, assembling kits, scheduling schools, communicating with schools and dressing students.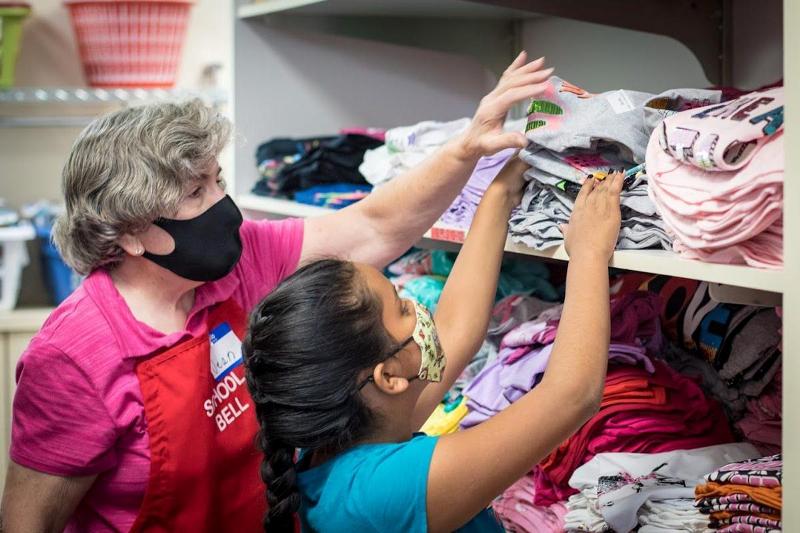 Idaho News 6

By Idaho News 6 Productions – August 6, 2021
Assistance League of Boise, the June winner, is highlighted in the first few minutes.