CARES Closet
Comfort in Time of Crisis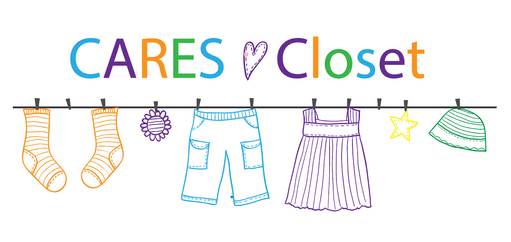 Assistance League of Boise and St. Luke's Children at Risk Evaluation Services (CARES), along with the local area police departments, have joined together to enhance the distribution of essential clothing and personal care items for at-risk children being evaluated at the St. Luke's CARES clinic.
CARES Closet serves at-risk children from birth through age 18 years and is accessible 24X7 as needed by St. Luke's personnel and local law enforcement.
Note: Stats are for January-May 2022.
Due to the high demand of items needed from the closet, it couldn't be adequately maintained by the St. Luke's CARES team alone. Assistance League has helped create a new inventory system and increased the stock of clothes on hand.
"We recently had a sibling group come to our office. They were in desperate need of clothing, underwear and shoes. Such sweethearts… they were so excited to leave our office with new shoes, clothing, underwear and personal hygiene. One of the sisters changed her shirt before she left and the boy left wearing his brand new shoes, his face was beaming! They were so appreciative!"
— Trina, Social Worker at St. Luke's
"Our patient today was one of the sweetest young men who has experienced the unimaginable. It was such a gift to be able to ensure that he and his siblings were able to leave with coats, shoes, pajamas, shirts, pants, personal hygiene and even pillows! They were so grateful and appreciative, they felt the kindness of others and the generosity of our partners. It is difficult to measure the impact they felt."
— Trina, Social Worker at St. Luke's