More Than Just a Friendly Thrift Shop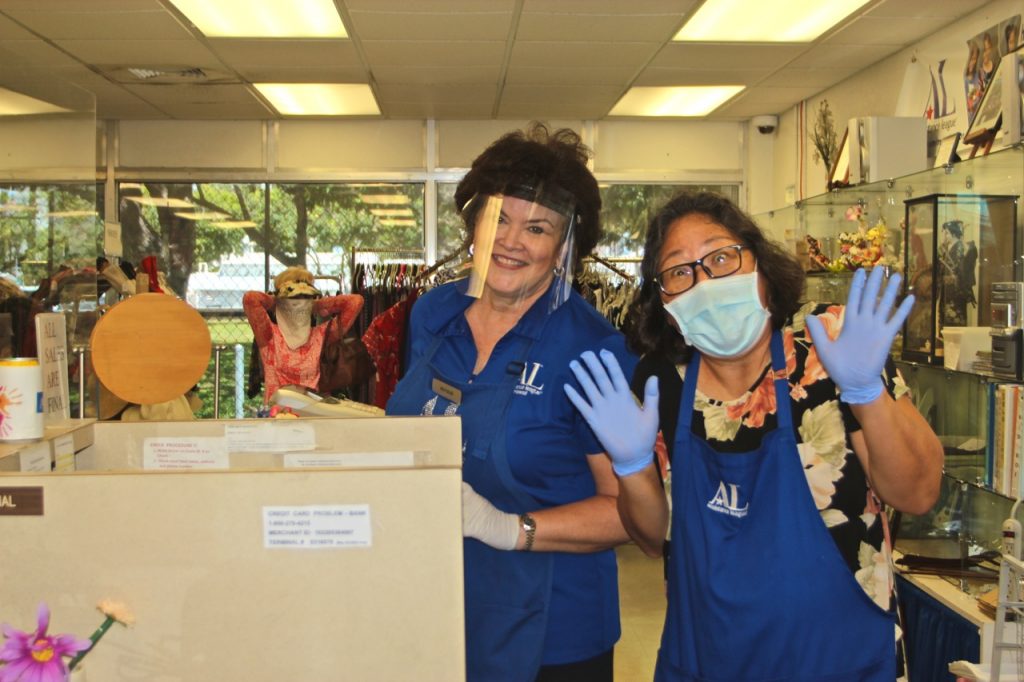 The following article is reprinted with permission from Generations Magazine.
The Assistance League of Hawaii (ALH) is an all-volunteer, nonprofit organization with 100-plus members and volunteers who strive to make a difference to the people of Hawai'i.
The ALH Thrift Shop in Honolulu continues to be the primary source of funding for its philanthropic programs. The shop is staffed and managed entirely by member volunteers. All monetary donations and thrift shop profits stay in Hawai'i.
"We are proud of our reputation as one of the best and friendliest thrift shops in Honolulu," says ALH President Mary Monohon.
ALH delivers programs to schools, shelters and hospitals. The Share Program distributes donated items that are unsellable in the Thrift Shop to other nonprofits. Programs for keiki include Operation School Bell, which provides new school clothing to Title I students. ALH volunteers teach fourth grade students about endangered species in Operation Wildlife. The We Care Program provides teddy bears to organizations that give them to children in hospitals and hospice centers. And when an emergency strikes, outreach volunteers help other organizations post-crisis.
Although COVID has changed some of the nonprofit's practices, ALH's programs continue to support the keiki and families of our community.
ASSISTANCE LEAGUE OF HAWAII (501(c) 3 nonprofit)
1505 Young St., Honolulu, HI 96826
808-946-1505 | althrift281@gmail.com
www.assistanceleague.org/hawaii
ALH, a local chapter of National Assistance League, collaborates with over 120 similar chapters across the US. Photo Courtesy by Assistance League of Hawaii / Melvin Ah Ching
Direct Link to Original Article