For thirty years, Assistance League of Santa Ana has given scholarships to graduating students within the CTE Program (Career Technical Education Program), in the SAUSD. This year alone, we have awarded twenty $1,000 scholarships. In total, we have awarded over $240,000 in scholarships.
Last Friday we held interviews for this year's recipients. As usual, it was a group of very intelligent, ambitious, and poised young adults ready to take on the world of university study. Today we would like to introduce you to one of our student scholarship winners. Over the next couple of weeks, we will post a story daily about one of these amazing students.
Meet Tristan Noah from Segerstrom High School. He had to choose between Columbia University, UC Irvine, University of Southern California, or the University of Arizona to study Biomedical Engineering. He finally decided on USC! He took every course in Engineering within the CTE Program. He has also carried a GPA higher than 4.0 throughout high school, plays varsity baseball, and has served on Student Council. Congratulations, Tristan!
Meet Evelin Peralta! Evelin attends Santa Ana High School, right across the street from our chapter. She loves CTE, and has taken Medical Core and Hospital Occupations courses. These courses helped her realize that she wants to be a Veterinarian Surgeon. She volunteers at the Santa Ana Zoo, is in Marching Band, and is also involved in the Achievement Institute of Scientific Studies. Evelin has chosen to attend UC Davis in the Fall. Congratulations, Evelin!
Meet Deborah Cuevas, she is a senior at Saddleback High School, and is the 13th of 18 children. She will attend Cal State Fullerton this fall. Deborah is one of our twenty scholarship recipients this year. She will receive $1,000 to use on fees, tuition, or books. Deborah wants to be a high school counselor, and has a very impressive resume. Congratulations, Deborah!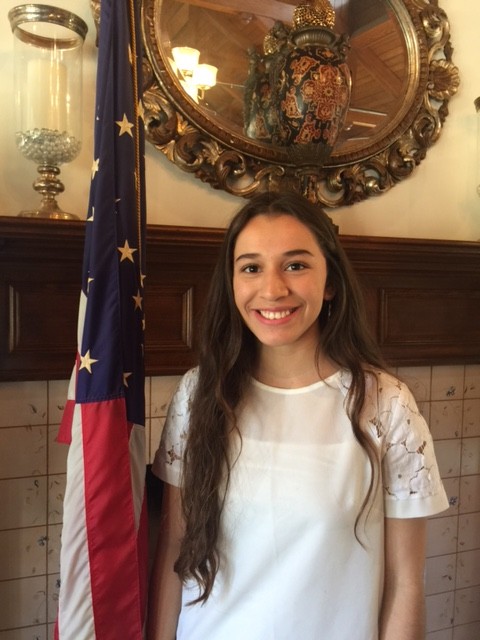 Meet the fourth recipient of our $1,000 Scholarship – Alexandra Arajo! Alexandra attends Century High School. Alexandra has taken many CTE classes in Medical Core, Entrepreneur, and Tech Business. She's been involved in the e-Business Academy for three years, and is traveling to NYC to represent her team in the International Youth Business Summit. Alexandra wants to become a Diagnostic Medical Sonographer, and plans to attend Irvine Valley College, and then transfer to UCI. Congratulations Alexandra!