Download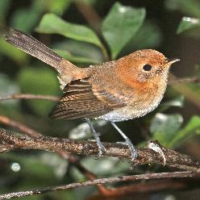 About Us
Sustaining Hawaii's Environment for Your Future
Action Week – February 15 – 26, 2021.
The Assistance League of Hawaii is a chapter of the National Assistance League organization. Each year to celebrate the founder's birthday chapters are challenged to create a new, unique initiative focused on the needs of their own community. This year our Hawaii chapter has created anew learning project designed for 3rd grade and up: Sustaining Hawaii's Environment for Your Future. This project is intended to enrich the science curriculum focused on the importance of saving our endangered species from becoming extinct and preserving our ecosystem for the future. This project includes a 15-minute YouTube video and worksheets focused on the positive actions, new innovations, and technologies to improve the environment. An invitation has been sent to 170 schools across the islands.
Our goal is to share this YouTube video presentation with as many schools as possible February 15 – 26, 2021. In order to further support this learning opportunity, we will donate a book to the first 100 schools that participate and respond to a feedback survey.
Download the Sustaining Hawaii PDFs
Below you will find documents to reinforce the video learning, before and after seeing the video.
Click on one of the titles below to bring up the document. After you download the form Teachers can print it out for students or ask them to print and complete the exercises. The answer keys will be made available to Teachers by emailing us at
assistanceleaguehimarketing@gmail.com
.
We can't wait to visit Hawaii's schools again to make this presentation live to you. For more details visit our Operation Wildlife page.