A Legacy of Giving
Celebrating 80 Years of Service to Long Beach
Assistance League of Long Beach Legacy Society
Through your gift to the endowment, you will strengthen Assistance League of Long Beach and enrich the lives of future generations.
Please consider making an estate provision or a planned or deferred gift to benefit the future of Assistance League of Long Beach.  Also, please consider notifying us of your intentions so that we might welcome you to the Legacy Society — our way of acknowledging present and future endowment gifts to Assistance League of Long Beach.
Reasons for Joining Our Legacy Society
Periodically, we are pleased to acknowledge and highlight some of our Legacy Society members.  These people have planned to include Assistance League of Long Beach in their estate plans.  The stories you will read are from the heart and encompass a wide range of reasons and passion for contributing to the long-term support of this great nonprofit organization.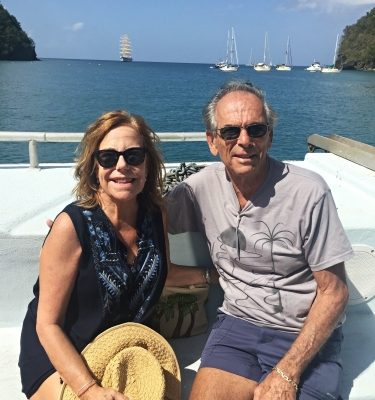 Debra Barrad was born in Denver, Colorado, in the mid 50's.  When her family relocated to California, her mother chose Long Beach to be their new home, as she had two brothers already living there.  Debra came to love Long Beach, attending Lafayette Elementary School, Washington Jr. High, and Poly High School, where she was active in dramatic arts and on the cheer squad.  After graduation, she went to Fullerton where she earned an AA Degree.
Over the years, Debra had a number of different work experiences.  At one time, she worked as an executive secretary for Cal Worthington, who was famous for his car selling skills and had many of his ads on TV.  Debra laughingly remembers having to babysit Cal's "dog Spot" in her office one day.  Of course, Cal had many animals known as his "dog Spot," but none of them was a dog.  The one Debra got to keep in her office was a chimpanzee!  Debra also worked for the Bixby Ranch Company as an assistant to the president.  She loved this job, because she learned so much of the history of Long Beach.  Another job Debra really enjoyed was that of being a travel agent.  She liked working with people, but the fun parts were the trips she got to take.  The one she and her husband loved the most was a safari in Kenya, Africa.
It was while she was working at Tabletop International in the Marketplace that Debra became friendly with many of the other employees.  One saleslady was named Emily Goesel.  Debra listened to Emily tell stories about Assistance League of Long Beach where she was a member of Las Hermanas.  She also talked lovingly about the Howard and Asian Art Collection.  It was Emily's enthusiasm that won Debra over when she was asked to join.  Debra didn't hesitate when she said "Yes," becoming a member in 2003.
It was not long before Debra became a happy and active member.  Committees that she enjoyed working on were Operation School Bell and Endowment, and she chaired Kids on the Block and became a docent for the Howard and Asian Art Collection.  She also led Las Hermanas as its chairman for two years.  She was most liked because of her kind and gracious leadership style. Other organizations that profited from Debra's membership were the Earl Burns Miller Japanese Gardens Council where she was president, Food Finders, Las Damas, and Long Beach Civic Light Opera Auxiliary.
Debra and her husband Darwin will celebrate their 34th wedding anniversary this year.  Family-wise, Debra has three stepchildren and 9 step-grandchildren ranging in ages from 20 to 28.  She and Darwin enjoy a home here in Long Beach but also spend much of their time in Rancho Mirage where they enjoy relaxing by the pool and reading books.  Debra's favorite current book is The Nightingale.  She and Darwin also love to travel and have been to Europe, Alaska, the Caribbean, and more.
As a member of Assistance League of Long Beach, Debra has been awakened to the needs of the community and has seen firsthand how the organization can make such positive differences in people's lives.  She is impressed with the smart, capable, and forward-thinking members and enjoys the many wonderful friendships she has made over the years.  She proudly states, "I am leaving an endowment to Assistance League of Long Beach, because I want to help improve the lives of future generations in this city that I love."
If you are interested in learning more about Assistance League of Long Beach's Endowment Program or Legacy Society membership, please contact Oscar Reyes, Fund Development Manager, or Annette Kashiwabara, Executive Director, at (562) 627-5650.
Planned Giving
Welcome to your resource for Charitable Planned Giving.
We've created this section of our website to help you dream, about our future and yours.
We think you'll find the information helpful and easy to understand, something you'll want to use and share with your family and friends.
For related details, check out the following resources.
Notice of a Legacy Society member's gift intentions may be made using this form or, alternatively, a verbal statement will suffice.
Information about programs that Assistance League of Long Beach and our auxiliaries provide to our community.