A Legacy of Giving
Celebrating 79 Years of Service to Long Beach
Assistance League of Long Beach Legacy Society
Through your gift to the endowment, you will strengthen Assistance League of Long Beach and enrich the lives of future generations.
Please consider making an estate provision or a planned or deferred gift to benefit the future of Assistance League of Long Beach.  Also, please consider notifying us of your intentions so that we might welcome you to the Legacy Society — our way of acknowledging present and future endowment gifts to Assistance League of Long Beach.
Reasons for Joining Our Legacy Society
Periodically, we are pleased to acknowledge and highlight some of our Legacy Society members.  These people have planned to include Assistance League of Long Beach in their estate plans.  The stories you will read are from the heart and encompass a wide range of reasons and passion for contributing to the long-term support of this great nonprofit organization.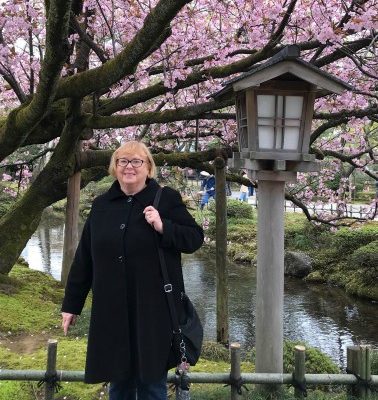 Past President Nancy Higginson and Linda McCarley got to know each other as members of Lions Club. Nancy thought Linda would be a valuable member of Assistance League of Long Beach and thus set the whole process in motion. Candace Stacey sponsored Linda, and she soon became part of the "Sea Stars" class of 1998. Some of the other classmates were Sue Foat, Virgie Barnes, and Bev Cook. Linda was quite happy to become a member as Nancy had told her that it was a "hands on" operation, just what Linda wanted.
Linda quickly became an active Chapter member. On the board of directors over a period of years, she served as 1st Vice President of Philanthropic Programs and 4th Vice President of Finance, as well as holding the position of Treasurer. She also chaired Operation School Bell®, Kids on the Block, and the audit committee. She was vice-chairman of the building steering committee and part of the group that helped set up the initial vocational training program. Five years ago, Linda changed her membership from Chapter to Life and then went on to chair that group from 2017-2019.
Born in Huntington Park, Linda attended Lynwood High School and was a graduate of Long Beach State College with a degree in economics. For a number of years, she worked for Los Angeles County as a real estate appraiser gaining invaluable knowledge into business operations. In the 80s and 90s, she owned her own interior design shop.
Linda was very close to her father, who sold heavy duty trucks and was also something of an inventor working on the more innovative design of trash collecting trucks. Though Linda has no children of her own, she has a large family and proudly stated that she has 20 first cousins.
Besides her membership in Assistance League, Lions Club, and her PEO, Linda stays busy with hobbies of patchwork quilting, gardening, bridge, and travel. Some of the trips that she has thoroughly enjoyed were touring Japan, visiting the Dalmatian Coast, and experiencing an African safari.
Linda is very proud of being an Assistance League member. She has made many true friends in the organization. She also knows how much time and energy is put into planning and running the numerous committees. With her experience in business and her time spent on the board of directors, she knows how well managed Assistance League of Long Beach is. "All the members follow through on what they say they're going to do, and everyone is always ready to help," she says. "It's an amazing organization, and it's one reason why I am so comfortable being part of the Endowment and Legacy Society."
If you are interested in learning more about Assistance League of Long Beach's Endowment Program or Legacy Society membership, please contact Oscar Reyes, Fund Development Manager, or Annette Kashiwabara, Executive Director, at (562) 627-5650.
Planned Giving
Welcome to your resource for Charitable Planned Giving.
We've created this section of our website to help you dream, about our future and yours.
We think you'll find the information helpful and easy to understand, something you'll want to use and share with your family and friends.
For related details, check out the following resources.
Notice of a Legacy Society member's gift intentions may be made using this form or, alternatively, a verbal statement will suffice.
Information about programs that Assistance League of Long Beach and our auxiliaries provide to our community.