60th Anniversary of the Assistance League Albuquerque
April 26th, 2022
Invitational Celebration
We featured several speakers – Shown here are Mitzi Holmes (left), our current President Elect, who introduced the event, Scott Elder, Superintendent of Albuquerque Public Schools and Wanita Kirkman, our current chapter President. All spoke at the event.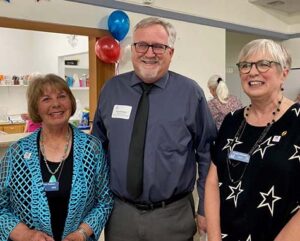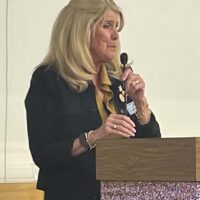 Other speakers were Kathy Darwin, past National President of Assistance League and local ALA member and Mr. Johnson, representing one of our Sharing Partnerships – Tender Love Community Center – where they teach women in the community how to sew new garments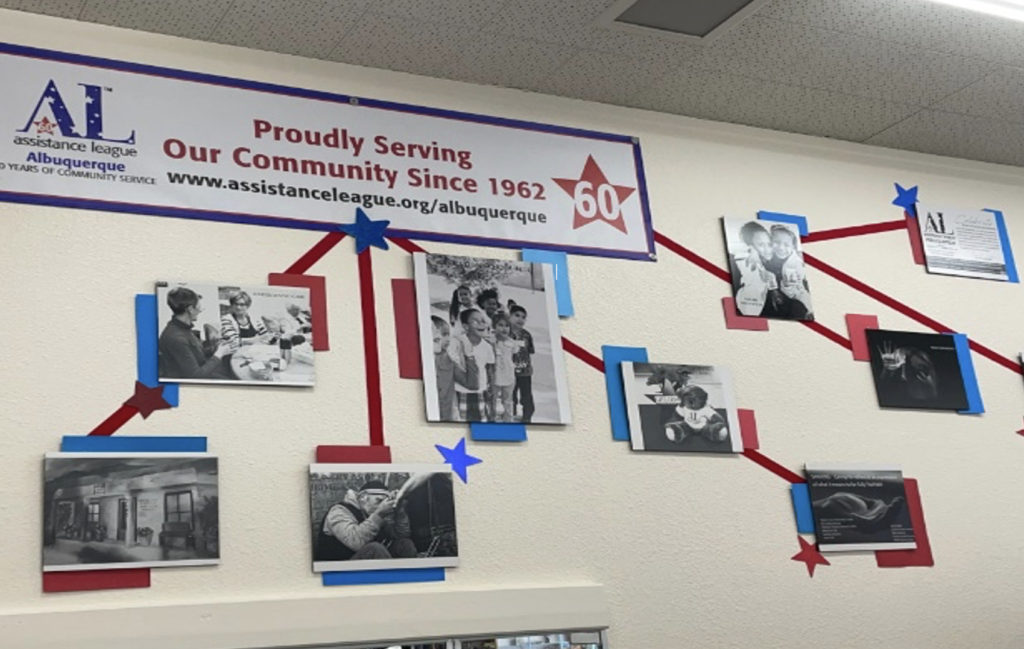 Members represented each of our 10 philanthropic programs. Shown here are Tender Loving Care (TLC) where we provide handmade items to UNM Cancer patients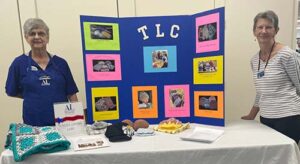 We had a table for our Blue Portal Gift Shop in Old Town, which benefits NM senior artists; Operation School Bell getting new shoes and cloths to kids in Title 1 schools in ABQ; Buddy Bear Patrol, which provides children with a comforting teddy bear during a stressful time.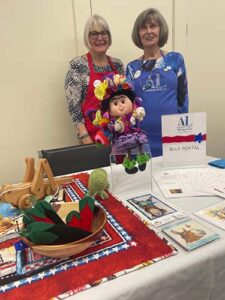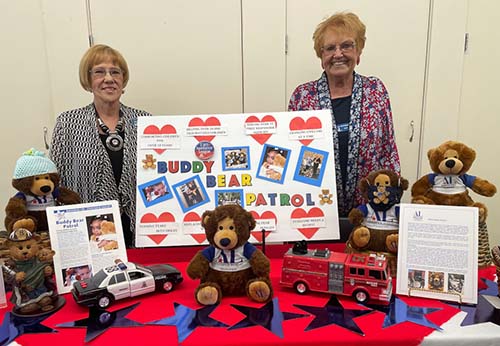 We had members helping the celebration run smoothly: from check-in for name badges to serving refreshments and more.
We have a Great Team!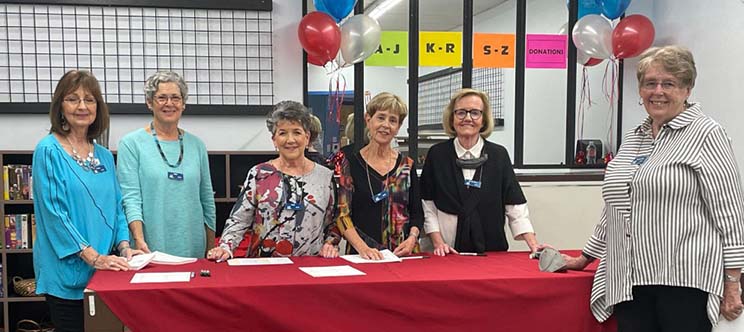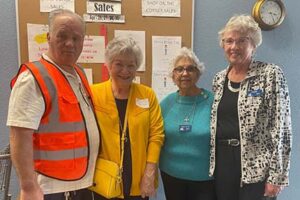 Several of our program partners attended the celebration too:
Here are two ladies from Saranam and our member, Catie Angell. Saranam is one our Sharing Partnerships.
We also had 4 members attend from Silver Horizons, which assists the hungry and homeless.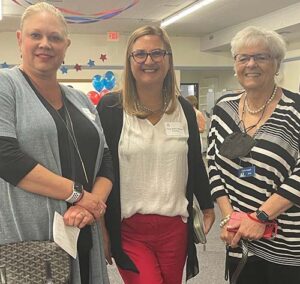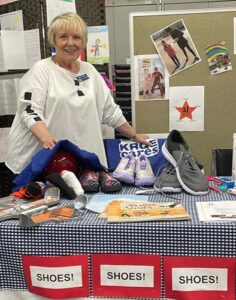 One of our special Partners is KQRE Media Group. They support us with PSA's and phone banks which in turn gives us additional dollars to provide school children new shoes.
Seen here is our member Mary Kenney (short hair) and Carolyn Rush, the Community Relations Director and Production Project manager for KQRE Media Group.
Read about their participation:  Operation School Bell/KQRE Cares