For over 35 years CAMEO has supported under-served, academically promising students from the Long Beach Unified School District high schools and Long Beach City College. Our member volunteers are working and retired professionals who provide one-on-one mentoring support to enhance each student's educational and personal development.
A comprehensive curriculum, which includes monthly enrichment workshops and cultural activities, such as dress-for-success day, paid summer internships with local business partners, and financial aid for educational scholarships, computer equipment and school supplies, complements our mentoring outreach. As students go through the program, we find they learn the importance of integrating life skills in their growth journey, gain more confidence, and remain more focused along the way.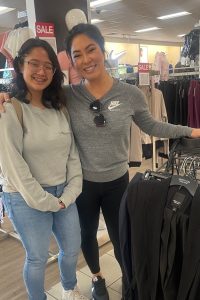 CAMEO students are recommended by their school counselors based on need and academic promise; then they complete an application and interview process.  The program guides high school sophomores through a three-year one-on-one mentoring program to help identify their college and career goals.  Community college students experience a two-year journey and are also provided with a caring mentor who guides them through their college career with a path toward transferring to a four-year college or university or technical training college.
In addition to participating in mentoring and activities, each student receives an annual stipend for clothes and school expenses.  Upon completion of the program, eligible students will receive a computer, a continuing education scholarship, and can apply for additional specialty scholarships.  Students are eligible if they have met the 2.7 GPA requirement and 80% participation in CAMEO mentoring events.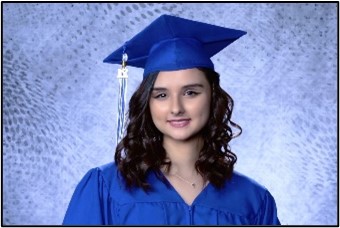 Success:  Jocelyn Felix and two of her CAMEO classmates earned the honor of Valedictorian.
Full story.
Anyone who is employed or retired and has a desire to support the youth of Long Beach through mentoring is welcome to join us. Ideally, we ask for a multi-year commitment to provide continuity for our students. Monthly meetings and mentor activities are conducted on Saturday mornings or weekday evenings to accommodate working members.
For more information or if you would like to become a CAMEO member, please read Responsibilities of CAMEO Membership and contact our Assistance League of Long Beach chapter office at (562) 627-5650.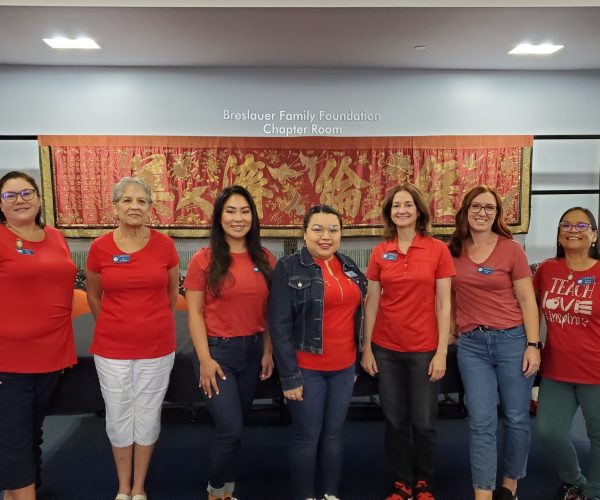 CAMEO
Governing Body
2023-2024
Jennifer Jeffries
CAMEO
Auxiliary Chair
Chair Elect
Sharon Chavez
CAMEO Mentoring Program Chair

Susan Blackwell
Resource Development Chairs (Fashion Show)

Sherry Hom / Daniela Garcia
Auxiliary Assistant Treasurer

Gloria Dacanay
Membership Chair

TBD
Secretary

Lynda Stassi
Education
Diane DeWalsche
Press & Public Relations Chair
Gail Bradley