Rick Rackers Auxiliary member volunteers manage Operation School Bell®, Assistance League of Long Beach's signature philanthropic program. Together with Chapter and other auxiliary members, Rick Rackers provides approximately 10,000 free school uniforms and backpacks per year to underserved Long Beach Unified School District students in grades K through 12.
The generosity of loyal community donors and corporate partners enable Rick Rackers to serve the youth of Long Beach.  Support is provided through grants and donations, as well as by gifts in response to an annual direct mail fundraising campaign called Clothe a Child. One hundred percent of the funds received are used to purchase uniforms, sweatshirts, socks, under wear and school supplies for students served by Operation School Bell.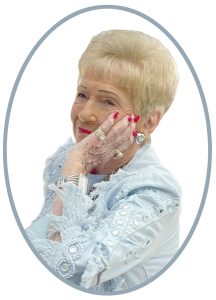 Marlene Temple
2023 Woman of the Year
Since 1956 Rick Rackers has recognized one woman in our community each year as our Woman of the Year.  These women are recognized for their years of dedication to the children of Long Beach and are nominated by members of the community and staff of area charities.  The Woman of the Year is selected for her unparalleled skills in developing, improving, and strengthening area non-profits that help children.
Rick Rackers
Governing Body
2023-2024
 

Auxiliary Chair
    Katey Conley
Chair–Elect
    Vacant
Recording Secretary

    Jill McGougan
  Assistant Auxiliary Treasurer

    Soraya Gerard
Operation School Bell Chair
    Christina Mansour
Resource Development Chair
    Nancy Beesley
Membership Chair
    Dana Hauser
Parliamentarian
    Holly Reinhard*
Founded by Winifred Campbell, Rick Rackers' commitment to community service dates to the early days of World War II.  After selecting 25 energetic, civic-minded young women to be the charter members of her organization, Mrs. Campbell and her new volunteers rolled bandages and staffed the Servicemen's Canteen and Library on Terminal Island.
The organization became known as Rick Rackers, which was a nickname used by the soldiers to describe the volunteers who wore white pinafore aprons trimmed in red rick rack braiding.  Rick Rackers was chartered as the first auxiliary of Assistance League of Long Beach on June 15, 1942.  Mrs. Virginia McConkey was elected the first Chairman.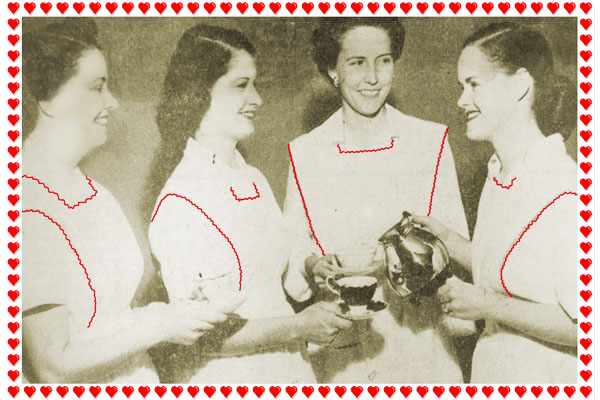 After World War II, the members of Rick Rackers began to staff and support the Boy's Club and the local blood bank, as well as prepare layettes for babies underserved in their community.  Their philanthropic programs continued to evolve over the years to meet the changing needs of the community.  In 1974, Operation School Bell began as a pilot project called "Klothes for Kids."  In the 35 years that have passed since the doors to Operation School Bell first opened, nearly 350,000 elementary school students in need have been provided with school uniforms.
How to Join Rick Rackers
Membership applications are accepted from January through October. Informational sessions begin in the spring and membership begins in the first month of our fiscal year, in June.
For more information or if you would like to join Rick Rackers, please contact us at (562) 627-5650 or email info@allb.org.