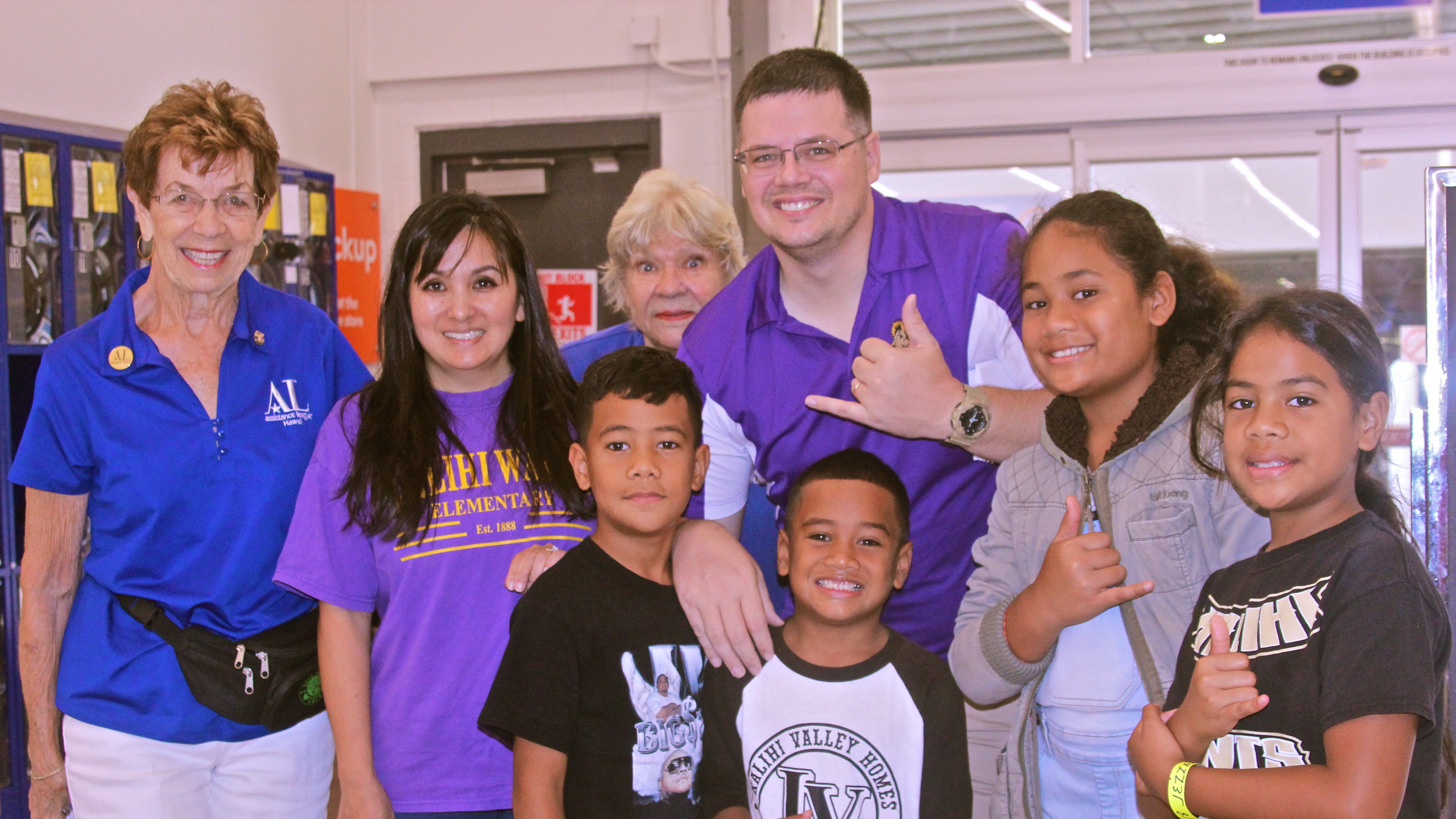 The first Operation School Bell® event for the new academic year was held at the Keeaumoku Street Walmart Store on Saturday, September 15. Assistance League of Hawaii clothed 172 children from Kalihi, Kalihi Waena, Ka'ewai elementary schools and Central Middle. They picked up some great looking clothes and shoes that they can be proud to wear to school. Hopefully, it will help them succeed in school.
Assistance League of Hawaii thanks all of the schools, students, parents, faculty, staff as well as our member volunteers in helping make this a successful event.
We are always looking for new members and volunteers to help us with our programs. Learn more and join us!